Family Circus, 7/30/10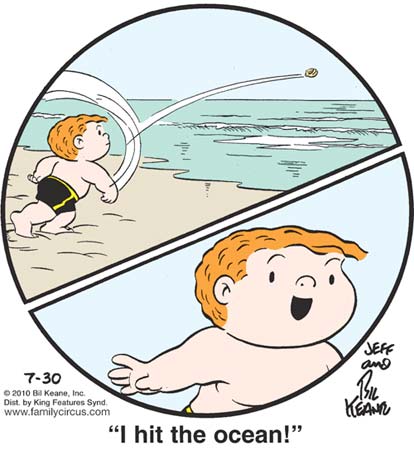 Rarely have I been more disgusted with a smile plastered all over Jeffy's grotesque and unnaturally horizontal face. One can't fault a child for hurling a rock at the ocean, but surely the vandalistic joy and apparent sense of achievement he feels as a result of this act are worthy of censure? I censure him. FEEL MY WRATH, JEFFY!
Mary Worth, 7/30/10

OK, so maybe Mary isn't a "licensed therapist" per se, but you have to admit she's making great progress with Dr. Mike. Just yesterday he was punching himself in the head; now he's more healthily directing that anger outwards, engaging in fisticuffs with his invisible absent father.
Marmaduke, 7/30/10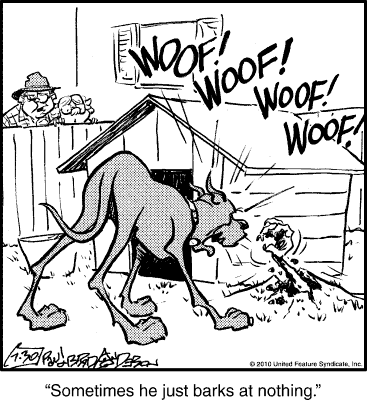 "And sometimes he barks out demonic incantations so as to raise an nightmare army of walking corpses that will do his awful bidding!"