Post Content
The good people at InstantSignsOnline.com will let you design your own custom license plate. Faithful reader rata2e received the following gift from her daughter, also a faithful reader: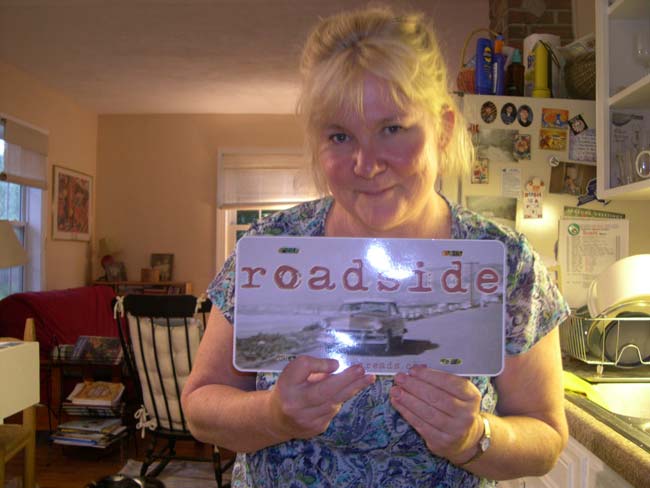 Isn't that nice? I love it when families come together to mock the comics.
(By the way, if your tastes run less towards novelty license plates and more towards, say, novelty intimate wear, you can get more "Roadside"-themed items at the Comics Curmudgeon store. I'm not saying there's anything wrong with making your own stuff, but I'm just sayin' that that's one place you can get it.)
Also, on the subject of obsessive comics blogs, someone who I believe to be faithful reader and sometime poster Pelagius (correct me if I'm wrong) has started a new obsessive comics blog: What's so funny? Not golf. It's dedicated to the numerous unfunny golf jokes that golf-mad comics writers force upon us. Good luck to you, blogger!
Also also, TDIET fans owe it to themselves to check out this hilarious and very, very filthy spoof from Tom McHenry.