Post Content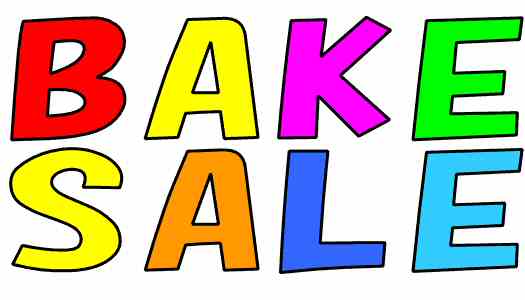 ---
Okay okay okay! So after yesterday's massive outpouring of Foobloathing, you're probably thinking, "Thank Heaven there's a place I can go to vent my spleen on the Foobs! Thank Heaven there's a place I can commune with right-thinking people who share my contempt for crappy comics of all kinds! Thank Heaven somebody reads the comics so I don't have to!"
But, gentle readers, we cannot take this blessing for granted! In fact, we hang suspended by the merest filament over a fiery pit! At any moment, Josh may awaken and decide to pour his talents and efforts into responsible efforts to support his family – forsaking our own narrow, selfish need to heap abuse on Foobs, Funkies, and Cathies through the day and into the night. Needless to say, we must not let this happen!
But what can we do to prevent such a disaster? The answer, dear readers, is to send money. And so I present the first-ever fund-raising Comics Curmudgeon Bake Sale!
Here's how it works:
Step 1: Post a tasty treat in the comments. This can be a special recipe of your own, a virtual treat you pick up at a local or Web-based bakery, or a sugary, snarky confection you whip up from the comics themselves.
Step 2: Hit the tip jar! It's easy – just go here, click the credit-card link, and fill out the form – Visa or MasterCard will do, and PayPal's even faster! If you'd rather send a check or a big block of unmarked bills, contact me at uncle.lumpy@yahoo.com and I'll send mailing instructions.
Step 3: Come back and post your selection from the many fine cakes, pies, and cookies your fellow Curmudgeonites will have posted. Take your pick from Snarkerdoodles, DINGoDONGs, CHEnnuX Party Mix (it's out of this world), and much, much, more! And of course, Aunt Lumpy has baked up a batch of her famous Nut Logs, the only snack with its own DRG Code! Go nuts!
---
FAQ
1. No, this isn't a paid gig for me, and I have no access of any kind to the Tip Jar. All your generous contributions go directly to Josh and the upkeep of this fine site.
2. No, Josh doesn't know anything about it.
3. Er, no, you won't receive any actual baked goods! So – no calories, no carbs, no cholesterol, and of course, everything's UL Approved®!
4. Yes, he did look a lot like Captain Kangaroo. Thank you for pointing that out!
---
How much to give? I use the "Movie Rule" – how much would you spend on tickets, parking, and popcorn to get equivalent enjoyment at the movies? A lot! Or, use the "Poteet Rule" – a lot of people spend $6.95 every month just to look at Poteet's sweet, sweet cookies! Now, for just a few dollars more, you can have those tasty morsels all to yourself!