Post Content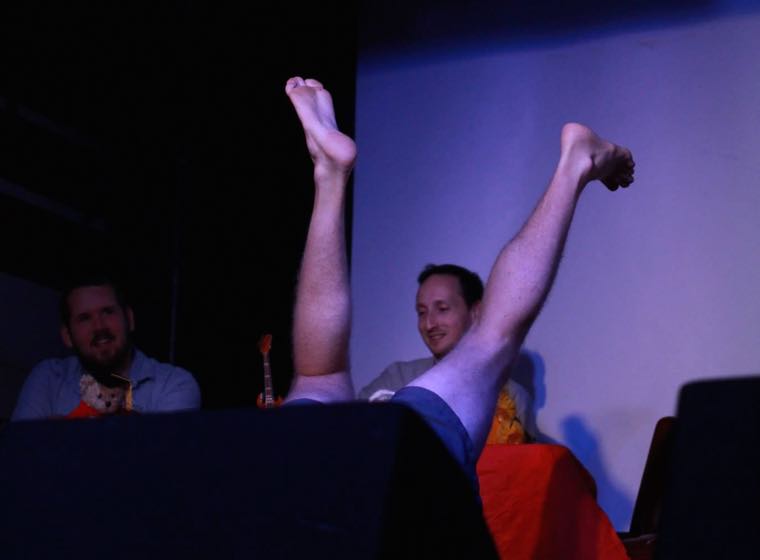 Hello, Los Angeles-area or -visiting fans of me! Would you like to watch me do odd and/or funny things in public, this week? Well, you've got two chances to do so!
On Thursday, April 9, at 9 p.m., I'll be doing standup at the always enjoyable Comedy Palace, at 2112 Hillhurst Ave in Los Feliz! I did this show last year and it was 100% a blast. Here is the Facebook event! Other people on the bill: Robert Buscemi, Michael Busch, Raj Desai, Stephanie Simbari, Barry Rothbart, Lizzy Cooperman, Gabe Delahaye, and Pete Holmes, many of whom you probably have heard of! And it's free! Come and enjoy!
Then, the very next night: Friday, April 10, at 9 p.m., I'll be performing for the very first time on the West Coast my beloved character Gary The Emotionally Fragile Substitute Yoga Instructor (pictured above)! Gary will be part of the Etch-A-Sketch show at the Loft Theater, at 929 East 2nd Street in Little Tokyo/the Arts District/whatever you want to call that part of downtown. Here is the Facebook event! Only $5! Come and enjoy!