Post Content
Click the banner to contribute to the Comics Curmudgeon. Details here.

Twice a year, I host a fundraiser to augment Josh's income from the lucrative standup-comedy business, and thank him for the time, effort, and talent he puts into the Comics Curmudgeon every day. What's that you say? "Yes, yes Uncle Lumpy, we pretty much know the drill by now, but what's this 'crawlspace' business?"
Well asked! It turns out that however stylish and comfortable it may be, Josh's and Amber's new digs in L.A. are a little, um, compact. So some of the treasures left over from fundraisers of yore went into storage, under the house. Check it out: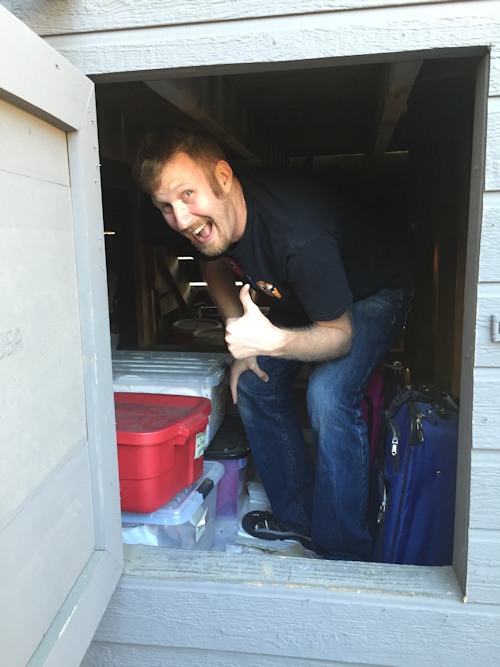 What kind of treasures? Well, Comics Curmudgeon tote bags, for one: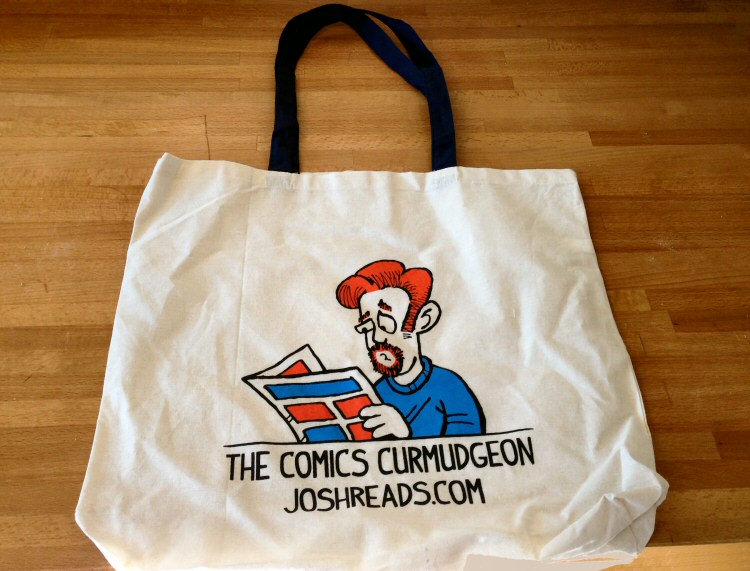 And classic Rex Morgan, M.D., Judge Parker, and Mary Worth refrigerator magnets handmade by superfan Matt Crowe, for two:

Now, those treasures are coming out! Every contributor of $5 or more will receive a legacy comic magnet from this lovingly curated (and carefully preserved) collection. And contributors of $25 or more will receive both a magnet and a stylish and highly collectible tote bag! Finally, every contributor of any amount will receive the grateful thanks of Josh, me, the entire worldwide Comics Curmudgeon fan base, and posterity.
To contribute by credit card or PayPal, click the banner at the top of the page and follow the instructions on the secure PayPal site. To contribute by check or money order, email uncle.lumpy@comcast.net and I'll reply with an address. Full details here.
As an added treat, I've dug through my own personal crawlspace (don't ask) to select all-time best fundraising banners — more than 100 in all from the past seven years — now in rotation at the top of the page. Enjoy revisiting beloved characters from the past, or see the index on the "full details" page for even more time-wastin' fun.
Thank you, generous readers!
— Uncle Lumpy