Post Content
Hello all! It's the first Friday of 2019, which means it's the first Friday of the month, which means the Internet Read Aloud, the live comedy show I host, is happening in Los Angeles, tonight! We have a stellar lineup, so you really should come!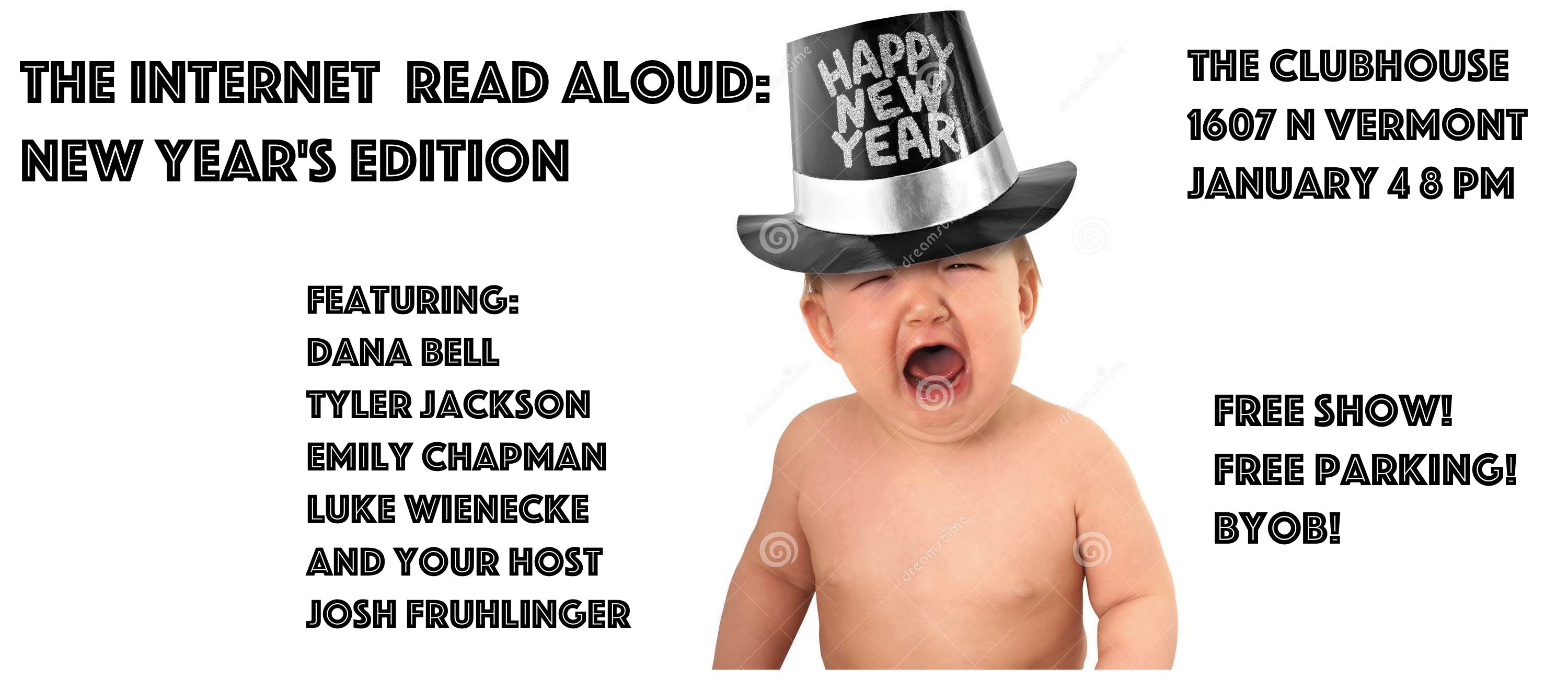 Here's the Facebook event! If your New Year's resolution is to leave the house more, now's your chance! It's FREE!
And here's your comment of the first, admittedly truncated, week of the year!
"Les Soldats: 'SURPRISE!' [Background music: La Marseillaise] Le Crock: 'What? You guys. What is this?' Les Soldats: 'We planned a coup for you! You're the President of the Sixth Republic now!' [Les Soldats begin to sing: Do you hear, in the countryside, the roar of those ferocious soldiers? They're coming right into your arms to cut the throats of your sons, your women!] Le Crock: 'You guys are the best. Round up the usual suspects — communists and foreigners. The executions start in ten minutes.'" –Voshkod
And your hilarious runners up!
"For a minute, I thought Ian was relaxing by reading LAM! magazine, the go-to periodical for the aspiring convict-on-the-run. But then I realized that that would be a potentially interesting plot development, and therefore against the law in Santa Royale." –Dmsilev

"I would have thought that Dick Tracy and not Gil Thorp would be the last man standing in the War on Christmas. Maybe they are trying to capture a different kind of readers. Gil Thorp offers underage, masculine beefcake for the traditional conservative reader, while Dick Tracy believes that now that Tumblr has a new censorship, it could become the most prominent platform for grotesque erotica." –Ettore

"The eyelines in that Christmas strip are fascinating. We see Kelly staring at Kaz with mistletoe, begging for at least a little physical intimacy. But Kaz's eyes are locked on Gil. Even when they're not working out, he can't keep his eyes off his spotting partner." –Jenna

"I sincerely hope that everybody in this strip is a cop, and the story ends in a massive reciprocal arrest-o-thon." –Uncle Lumpy

"With your calm demeanor and general lack of affect, you'd make an excellent hostage." –Peanut Gallery

"If a student is late with homework and flunking tests, why would the teacher go to see Gil about it instead of talking with the student? Gil can't be bothered even to do his own job, much less someone else's!" –seismic-2

"Let's all just be thankful that it's the coffee request that confused the mayor, and not the also somewhat ambiguous 'dumps yo trash.'" –pugfuggly

"For another, Otto's like, fifteen pounds max, and you want to put him in a position where everyone will be trying to tackle him? Don't you care about your dog at all, Sarge?" –JJ48
Thanks to everyone who became a Comics Curmudgeon Supporter to get an banner-ad-free site, put some scratch in my tip jar, or backed me on Patreon!. And we need to give a big shout-out to our advertisers:
Ghosts Are Assholes: James Kirst is a new author with a new novel entitled Ghosts Are Assholes, a different kind of ghost story, that he thinks you'll love so why not read a free preview to see if you agree. Learn more about it on his site and while you're there, why not check out one of his short stories too?
If you'd like to advertise on the Comics Curmudgeon, and get your very own shoutout in this space, head on over to my BuySellAds page!