Post Content
Folks! TONIGHT the Internet Read Aloud returns to the city of Los Angeles, with a very special guest: Washington Post columnist/Wait Wait Don't Tell Me panelist/published author Alexandra Petri! Plus me, and some local favs! DO NOT MISS THIS SHOW if you are in the area, it will be very funny, plus it's free, what do you have to lose???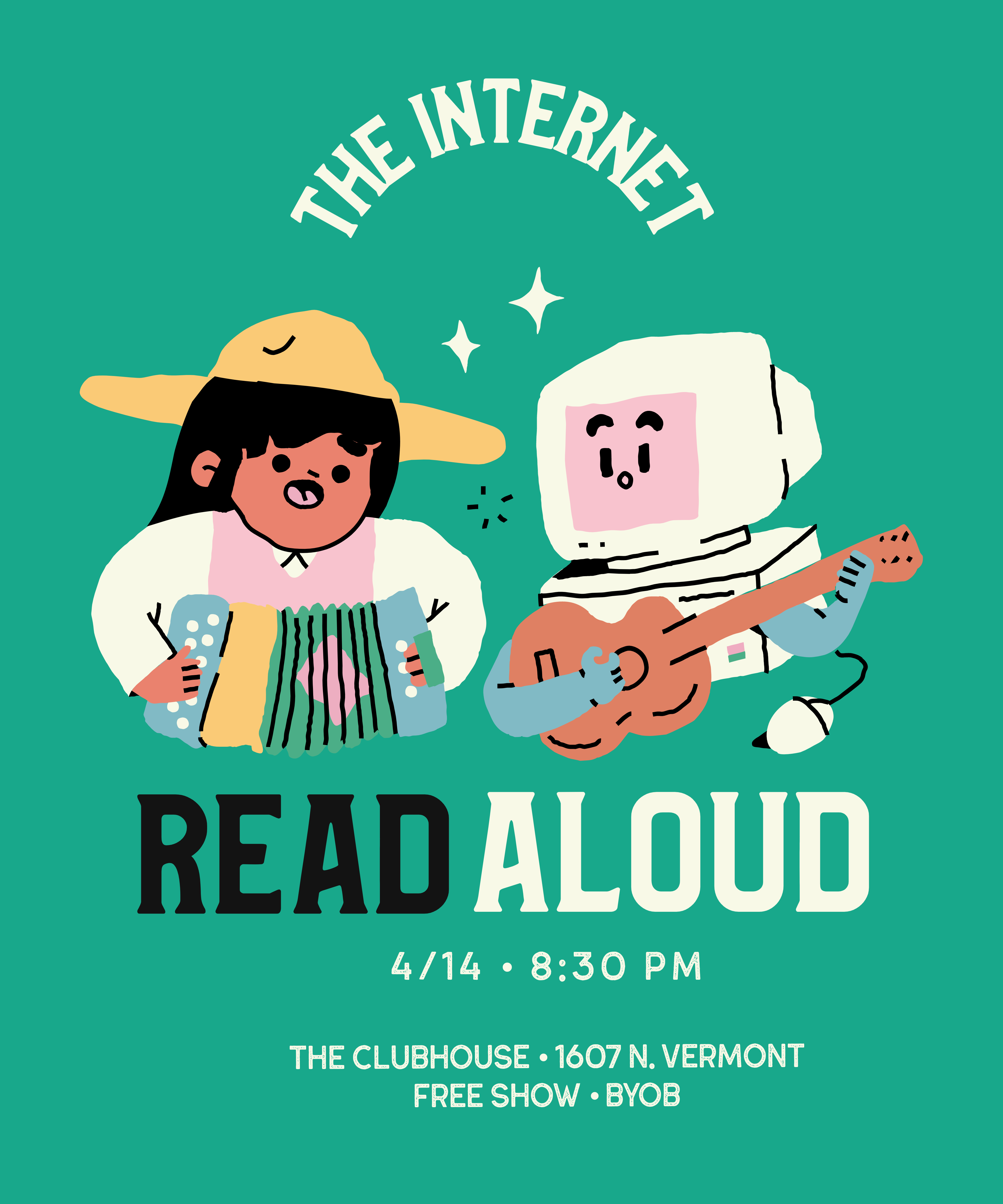 Here is the Facebook event, if you wanna let Facebook know you're coming!
And here's the comment of the week that we all know and love!
"Like a plugger needs a fork. What's to stop them eating with their fingers? Manners? Yeah, right." –nescio
Runners up? Good stuff, good stuff all around!
"He never sang 'Muddy Boots' but he did perform his folksy cover of Will Smith's 'Men In Black' as an encore." –Rex Thrillhouse, on Twitter

"Sadly, I don't think that slingshot-shaped piece of wood will slide as well as Snuffy thinks it will. So when it comes to a stop, and he's hanging in the air high above a barren valley, just waiting for his hands to get too tired to hold on, he'd better hope that bag of feathers is soft enough to break his fall. Oh, the sheriff took the bag of feathers? Whelp, so long, Snuffy. I hope the new kids' comic strip, Barney Google Presents Jughaid an' Frien's, is just as full of the laughter and hijinks we know and love." –BigTed

"Terrible joke and infanticide aside, the Perfesser golfing alone on Easter was about the saddest thing I could imagine until I realized he was also talking to himself out loud. Depressing stuff." –pugfuggly

"Snuffy lost his hat which means that the Hootin' Holler GDP just dropped 13.8 percent." –KMD

"'Yes!' said Trixie as she reached for her parental honesty notebook to update the records. 'Another story is true!'" –jroggs

"'What do you think a self-driving jeep would be like?' 'An anachronism. The Army phased out the jeep for the HMMWV in the 1990s. Of course, they don't use garrison caps like yours or kettle helmets like mine either. That's why I'm about to prove we're in a simulation, Sarge. Fifty bucks says we don't die when I go off the cliff.'" –Voshkod

"'Homeschooled' = shoved worms down my throat and then kicked me out of a tree. And I don't even have wings!" –astroboy

"This picture tells me less 'Dennis is a menace whose energy and chaos cannot be controlled' and more 'Dennis is a loser with fewer than five friends.'"–Ettorre

"I unironically love how the snake's change in expression clearly implies that it a) has ears, b) understands English, and c) correctly assumes that Unnamed Exotic Animal Specialist is a better deal than Euthanasia-Happy Harding." –Glarryg

"I accept that when I watch movies and TV, actors tend to stand extremely close to each other for serious conversations. Y'know, for the cameras and the drama and all. But this? This is bad. Saliva and ear wax combine in a shocking act of erotic violence, and it's for sure no one's gonna call an ambulance." –made of wince

"'Sizzling bacon aftershave' just sounds to me like a euphemism for scalding people in order to rob them. I must say, Dagwood and Herb's ambiguously romantic relationship is at least shaping up to end in an entertaining crime spree!" –Dunkelcopter

"Sure, she's wearing an aviator's helmet from the early 20th century, but I hope she doesn't say anything that might tip off Constable Waffles (shouldn't he be a cat?!?) about the future!" –taig

"The rest of Dagwood's carpool opted to take an Uber since he came in reeking of bacon grease he wiped on his neck." –SideshowJon

"Do you think maybe the Rex Morgan artist may have just gotten tired of drawing eyes?" –Pozzo

"It's supposed to say 'Thank You, Teachers' which is why Gil thinks this is a 'good job.'" –Kevin On Earth

"The camera is pointing directly at the therapist which raises all sorts of questions. Does he suffer from crippling impostor syndrome that the camera helps him deal with while he's treating others? Or does he have Dunning-Kruger to the point that he needs an insecurity camera to deflate his falsely inflated ego when treating others? There are a lot of funny possibilities here in spite of this being Shoe." –Spunky The Wonder Squid

"Oh, no, wait a second … he's just taking a shit. Well, it might still be enough to get him into Vassar." –Applemask

"PJ's nursery school thesis of 'Will this fit up my nose?' will win him admission to highly sought after STEM elementary school, assuming the bug he's about to experiment with doesn't lay eggs in his brain." –Philip
Remember: If you want an ad-free version of this site sent to you every day via email, for $3 a month you can become a Comics Curmudgeon newsletter subscriber! And if you never want to see banner ads on this site, and want to get cool comment-editing features to boot, for the same low price you can become a Comics Curmudgeon website subscriber! And if you just want to give me money directly, you can put some scratch in my tip jar, or back me on Patreon! Thanks to all for your support and readership!