Post Content
Since the King Features servers are holding all that syndicate's comics hostage, I can't do Sunday or Monday's comics yet. To distract you, here's another adorable merch picture. Today's model is faithful reader Em Stone. Her ursine friend isn't a lovable size-changing tame bear, but he or she will have to do: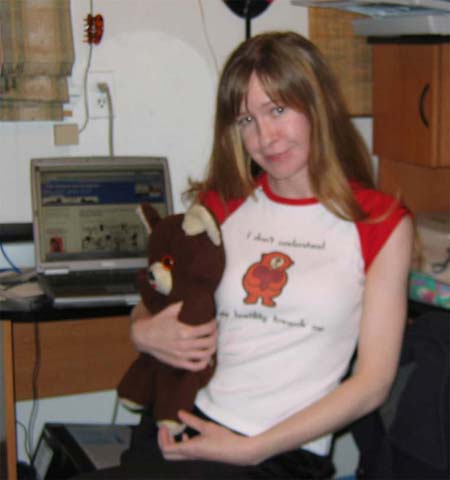 More Molly the Bear merch is of course available from CafePress.
You might remember Em's awesome Mark Trail fan art that I pointed to here a few months back. She's also recently broken into the exalted ranks of comics professionals, drawing a series of horror comics called Hack/Slash for Devil's Due Publishing. Look for it when it arrives in May!
(Oh, and thanks to everyone for your suggestions on my merch sales situation. I'm going to assess them and figure out what I'm doing by the end of the week.)