Post Content
Fate, monstrous and empty — a whirling, malevolent wheel;
Well-being is vain, and always fades to nothing – how you plague me!
What goes around comes around in the Sunday funnies:
For Better or for Worse, 3/2/08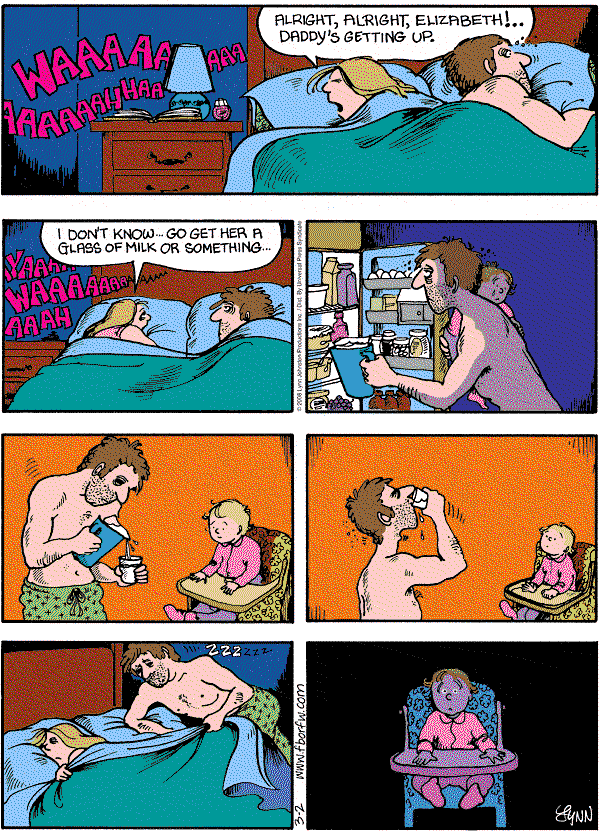 Years from now — perhaps at her wedding — you'll wonder how she turned out like this: the string of pointless relationships she shed so easily. The marriage to some pasty nonentity, based on no more than habit in the vain hope affection would follow. The grandchild — no kin of yours — whimpering alone in the dark.
Remember this night. Your daughter does.
Marvin, 3/2/08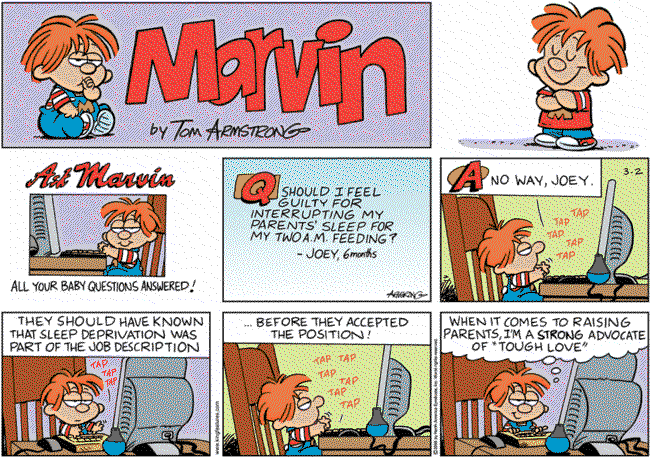 A week of "Laffs" from Mom griping about the trials of pregnancy; now it's payback time for Baby. Although this "people typing jokes into computers" theme is getting awfully tired, the nasal syringe on the desk is a good sign: after years of poop jokes, Marvin is finally branching out into snot.
Curtis, 3/2/08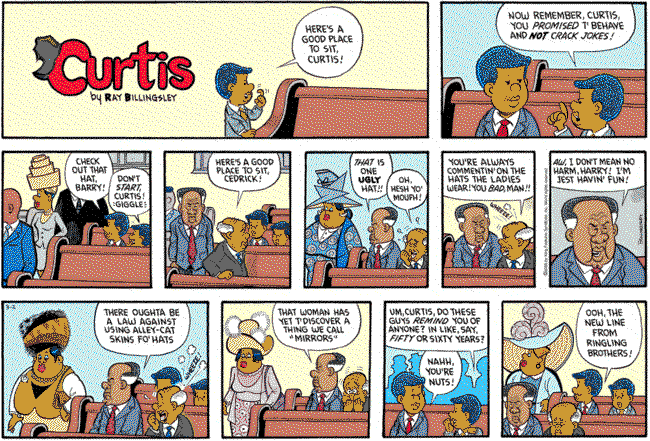 O Curtis, consider your life's path — listen to Barry! Sure, it may amuse you now to mock these good ladies as they try to bring some simple joy into their lives and others'. But consider your future! You could end up like old Cedrick there, clowning to coax one more rattling wheeze out of poor Harry's failing lungs. Or worse, like some assistant comic blogger hurling slurs at hard-working cartoonists who only . . . who . . . .
Oh, crap.
– Uncle Lumpy