Post Content
I have just completed my review of the Saturday comics, and I fear that this is the only one that has moved me to comment:
Pluggers, 3/7/09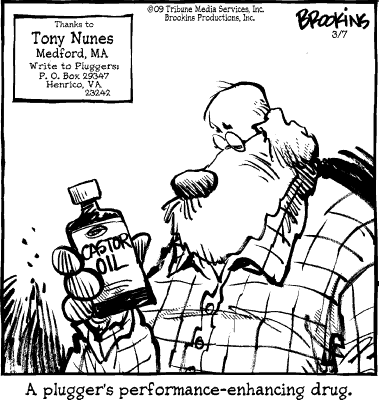 Pluggers are terribly constipated, but they don't trust any medication or treatment developed after 1925.
I apologize for the foregoing. Hopefully Sunday's strips will be more inspiring.