Post Content
Click above to contribute by credit card or PayPal, here to contribute by check, or here for more details.

Hey, it's the Comics Curmudgeon Spring Fundraiser — thanks for your generous support!
---
The comics celebrate Carnivale with a tedious procession of same-old same-old — so let's dig in!

9 Chickweed Lane, 3/8/11

9 Chickweed Lane tries to balance weeks of yak yak gayification of Uncle Roger with weeks of dance dance straightification of Seth. It doesn't work, but at least nobody's talking.
Ziggy, 3/8/11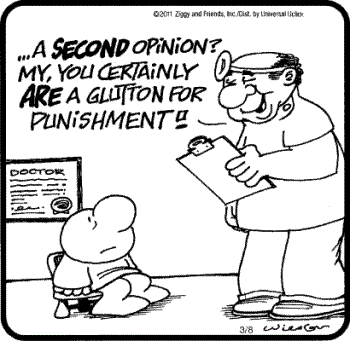 Everyone in Ziggy enjoys his suffering as much as the universe does.
Mary Worth, 3/8/11

Warning: Frolic ahead! Escape, Dawn — only TV Tropes can save you now!
Crankshaft, 3/8/11

See? Nothing really changes except your car is cheesier, your mood surlier, the weather's worse, you can't afford as many flowers, and your beloved is long dead. Happy Lent, everybody!
---
Stave off the gloom with a generous donation to the Comics Curmudgeon! Just click here if you'd prefer to send your contribution by mail. Thank you!
— Uncle Lumpy