Post Content
Heathcliff, 4/5/15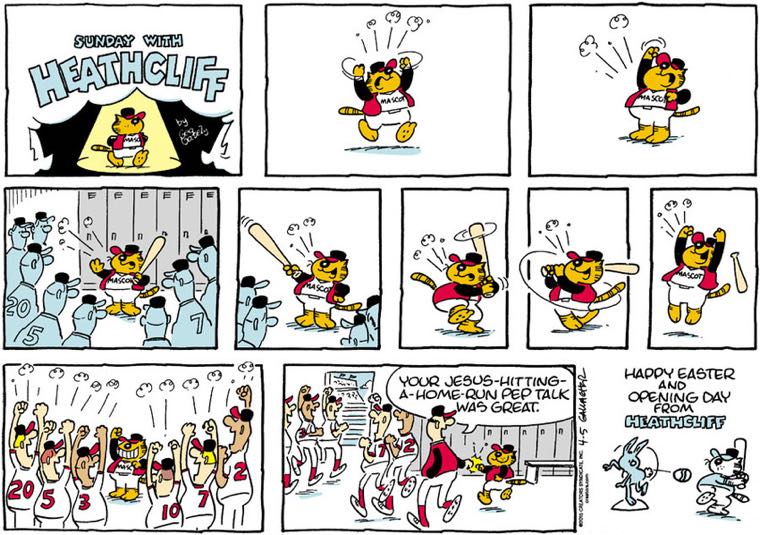 Happy Easter, everybody! You know, there are a lot of newspapers, particularly in the Bible belt, that traditionally run the headline "HE IS RISEN" on Easter Sunday. I'm curious as to whether any still do that, and if so if any of them also ran a comic inside featuring a cartoon cat whipping a whole team of baseball players into a frenzy with tales of Christ's athletic prowess.
Wizard of Id, 4/5/15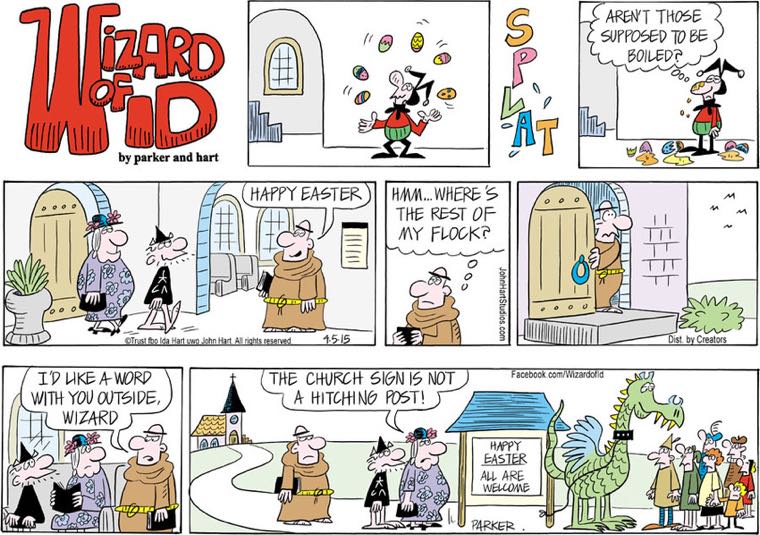 Meanwhile, in faux-medieval Id, the idea that the townsfolk might abandon Christianity when confronted with the truth that the Wiz's dark magic is real seems at least … internally consistent?