Post Content
This the last day of me putting up banners to promote my novel, The Enthusiast, on the main blog. Thanks so much to everyone who bought it and read it! Check out the first chapter, then buy:
Don't worry, though, the ad for it will always be lurking in the sidebar, patiently waiting for you to click on it.
---
Mary Worth, 12/20/15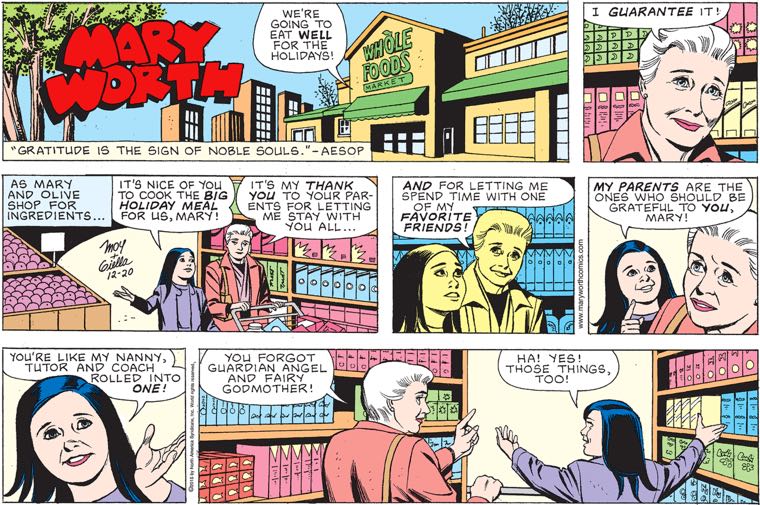 Yes, Christmas dinner and Mary Worth are brought to you by Whole Foods Markets Inc.! Specifically, some Whole Foods Market Inc. that is miles away from where Olive lives in Manhattan, since all Manhattan Whole foods are on the ground floor of multistory buildings. New York can be pretty smug, but for the specific type of down home holiday sanctimony Mary's after, you really need to get out to the suburbs, you know?
Judge Parker, 12/20/15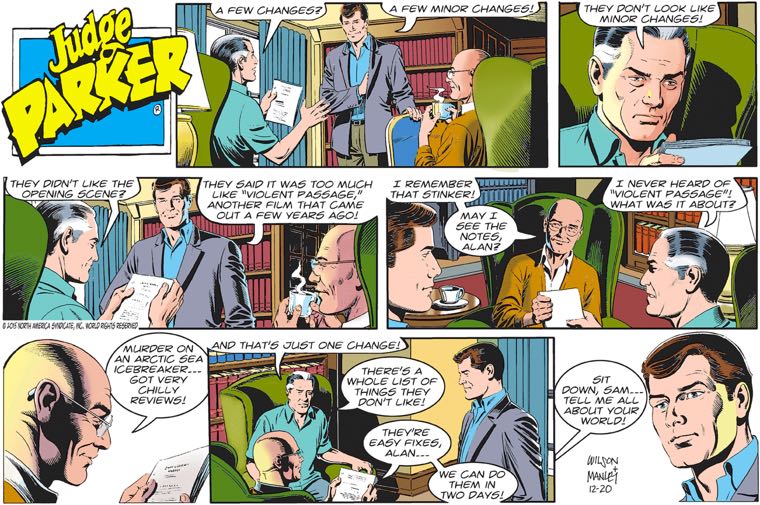 WAIT WHAT
JUDGE PARKER EMERITUS GOT HIS FIRST NOVEL OPTIONED AS A MOVIE, AND THEY LET HIM WRITE THE SCREENPLAY EVEN THOUGH HE HAD LITERALLY NEVER WRITTEN A SCREENPLAY BEFORE, AND NOW THE STUDIO PEOPLE WHOSE JOB IT IS TO MAKE PROFITABLE MOVIES HAVE READ IT AND THEY WANT … CHANGES???
THE CONCIERGE AT THE BUSINESS CENTER ON THE CRUISE SHIP HELPED HIM PUNCH IT UP AND EVERYTHING
DON'T THEY KNOW WHO HE IS
HOW DARE THEY