Post Content
Wizard of Id, 3/9/16

Your occasional reminder that one of the bits of medieval cultural flotsam Wizard of Id makes comedic hay out of is torture! Remember, torture was an omnipresent fact of like in the Middle Ages, and since the Wizard of Id is a 100% accurate depiction of medieval life, it would be narrative malpractice to not have torture jokes. Shoutout to today's strip for really going all in on the details! The bellows in panel one shows you the technology that was once used by the state to literally inscribe its power onto its subjects. The Spook is usually pretty chill about his eternal imprisonment, but as he dangles from the wall in the background, he looks genuinely terrified about what's about to happen. And the smoke wafting up from the red-hot iron, demonstrating the world of agony that's about to be "communicated" to the hapless prisoner — mercy! Wholesome laughs all around!
Family Circus, 3/9/16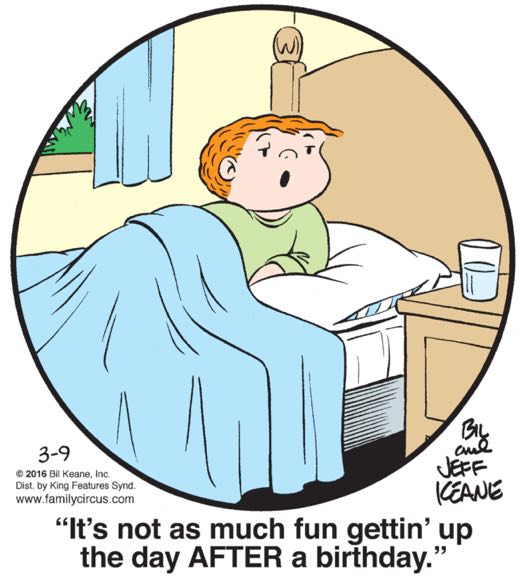 Bad news, Jeffy: once you're done with childhood, intrusive thoughts about your inevitable death start on your birthday, not the next morning.