Post Content
Hey all, this is Josh using the power of scheduled posts to remind you from BEYOND THE GRAVE (I'm probably not dead, but I could be???) that tonight, Friday, May 5, the live comedy show I host in Los Angeles, The Internet Read Aloud, is going to happen and be tons of fun! Probably not if I'm dead, though. Let's hope I'm not! Come to The Clubhouse in Los Feliz to see me and some other insanely talented people perform onstage and tell jokes about the Internet that we all know and love!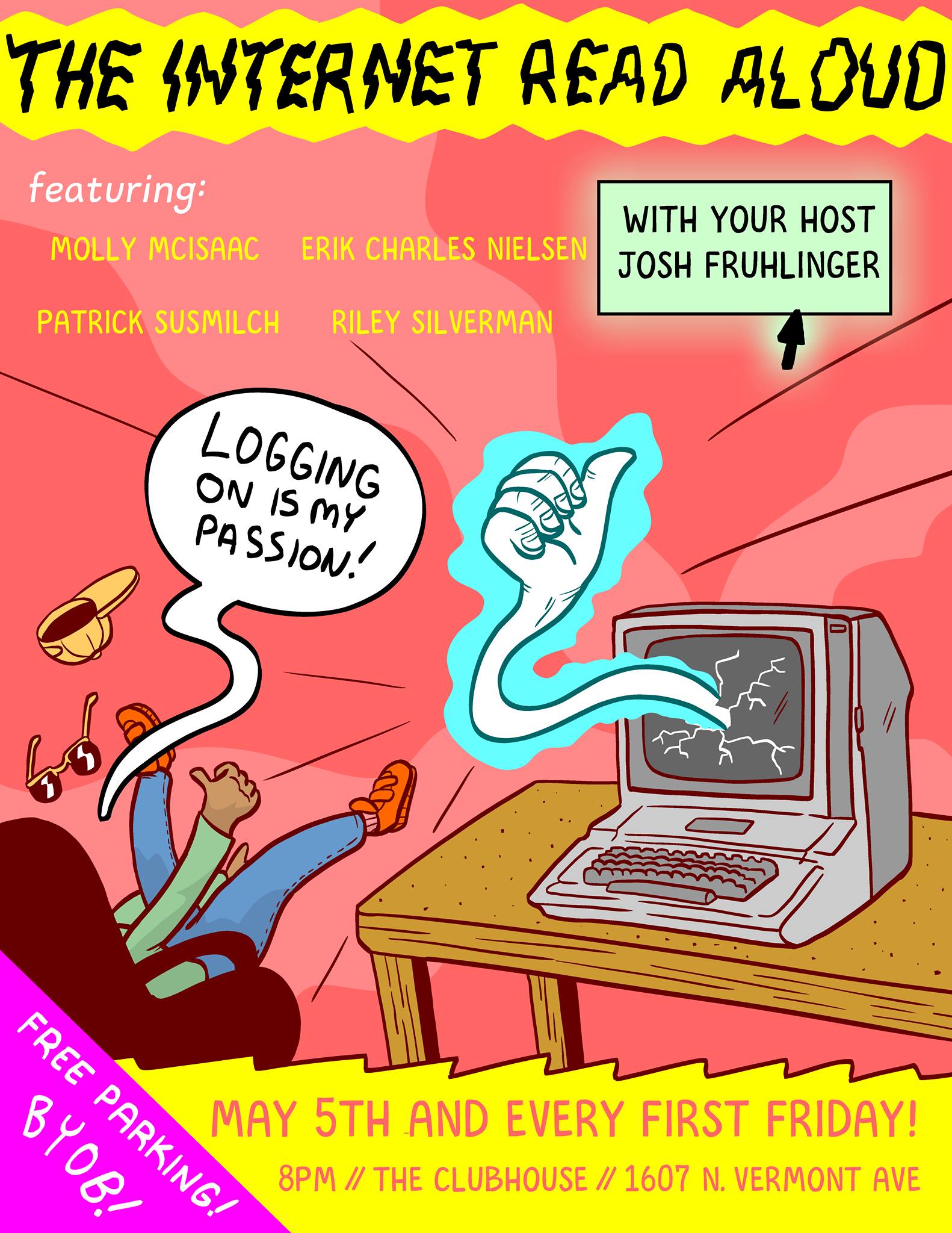 Don't miss it! Here is the Facebook event, if you find those helpful in planning your social life; it also includes advice on how to find the Clubhouse, if you've never been there before.
Anyhoo, Uncle Lumpy refuses to participate in the dirty business of elevating some of you commenters over others, so there's no COTW this week, but I still want to thank everyone who participated in the fundraiser, whether they became a Comics Curmudgeon Supporter to get an banner-ad-free site, put some scratch in my tip jar, or backed me on Patreon! And as ever, we must give thanks to our advertisers:
Two Party Opera: A daily comic that features the Presidents of the United States as they live on the stage of history with the day-to-day news of political mudslinging.
Oh hey, and don't forget, I wrote a book! You can get it in hardcover, paperback or ebook forms. It's called The Enthusiast, and it's about trains, comics, stealth marketing, capitalism, and joy.
If you would like to buy advertising on the Comics Curmudgeon, and get a text shoutout in these posts, get the details on my BuySellAds page.