Post Content
Folks: There comes a time in every book's time in this world when it hits the discount phase of its life cycle. For The Enthusiast, the novel I Kickstarted and published a few years ago, that time is now.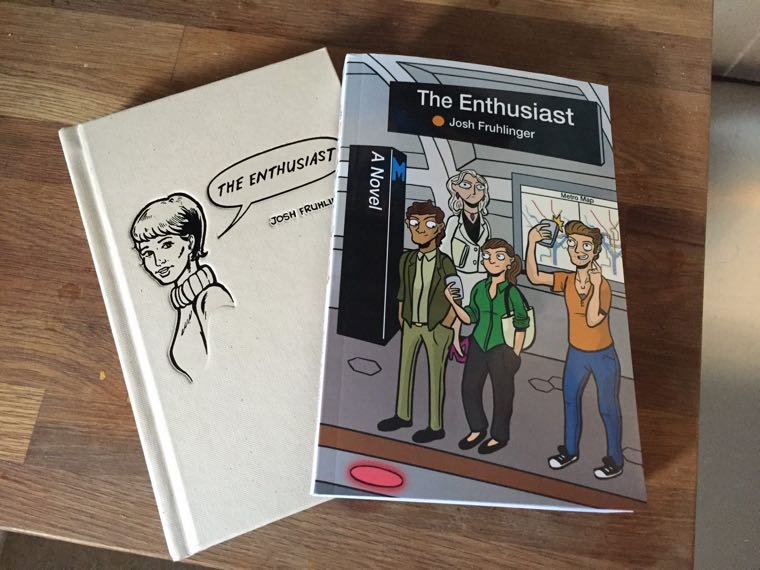 If you somehow haven't already purchased this delightful tome, you can now get both hardcover and paperback versions at half price ($12.50 and $7.50, respectively)! This deal is exclusive to my storefront on Topatoco — in fact, this storefront is the ONLY place you can get the hardcover version.
The novel is about soap opera comic strips, subways, online communities, stealth marketing, capitalism, and joy. I really enjoyed writing this book and am proud of how it came out and would love to get it into more hands. Check it out! And if you've already read and enjoyed the book, feel free to chime in in the comments about how much you liked it!