Post Content
Mary Worth, 8/18/19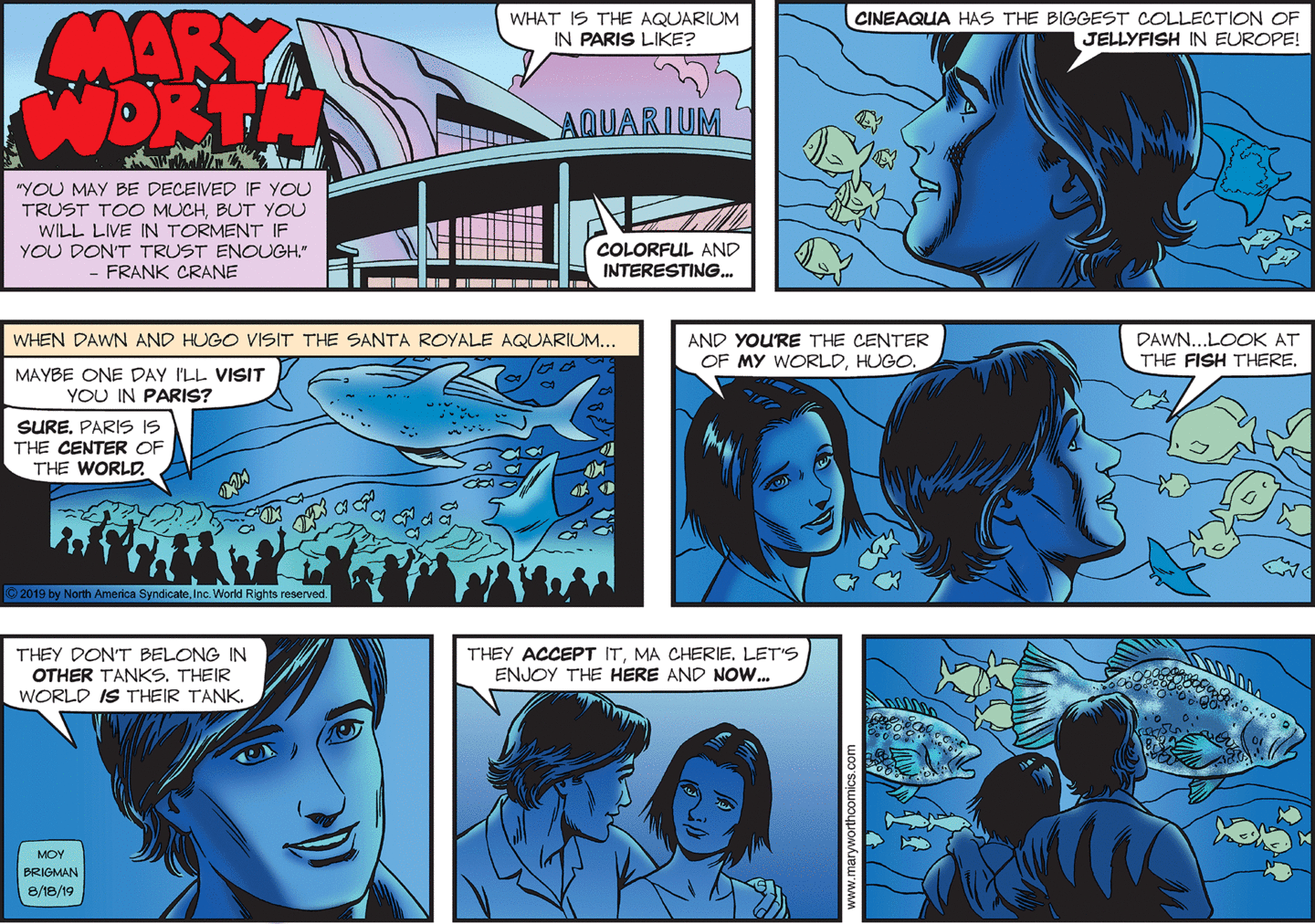 Ah, this Hugo, he is as slippery as an eel's nest, n'est-il? Dawn tries to set her hook, but he plays it koi and won't rise to the bait. Net net, she's in the tank for him but he's all, "No tanks!" She shouldn't carp, though – she's getting his sole attention, so at least he's not a grouper. And it's not like anything better is coming down the pike.
Fin.
Kevin and Kell, 8/18/19


Fannie Firefly says cousin Freddie sold their entire family to an insectivore couple for dinner. Freddie admits he took the money but claims he directed Fenton and Lindesfarne to a swarm of bees instead. How will Slylock prove Freddie is lying?
˙ʞɹɐp ǝɥʇ uᴉ ʍolƃ llᴉʍ sʇɹɐɟ s,ǝldnoɔ ǝɥʇ—sʇɥƃᴉl ǝɥʇ ɟɟo uɹnʇ llᴉʍ ʞɔolʎlS :ɹǝʍsu∀
Mutts, 8/18/19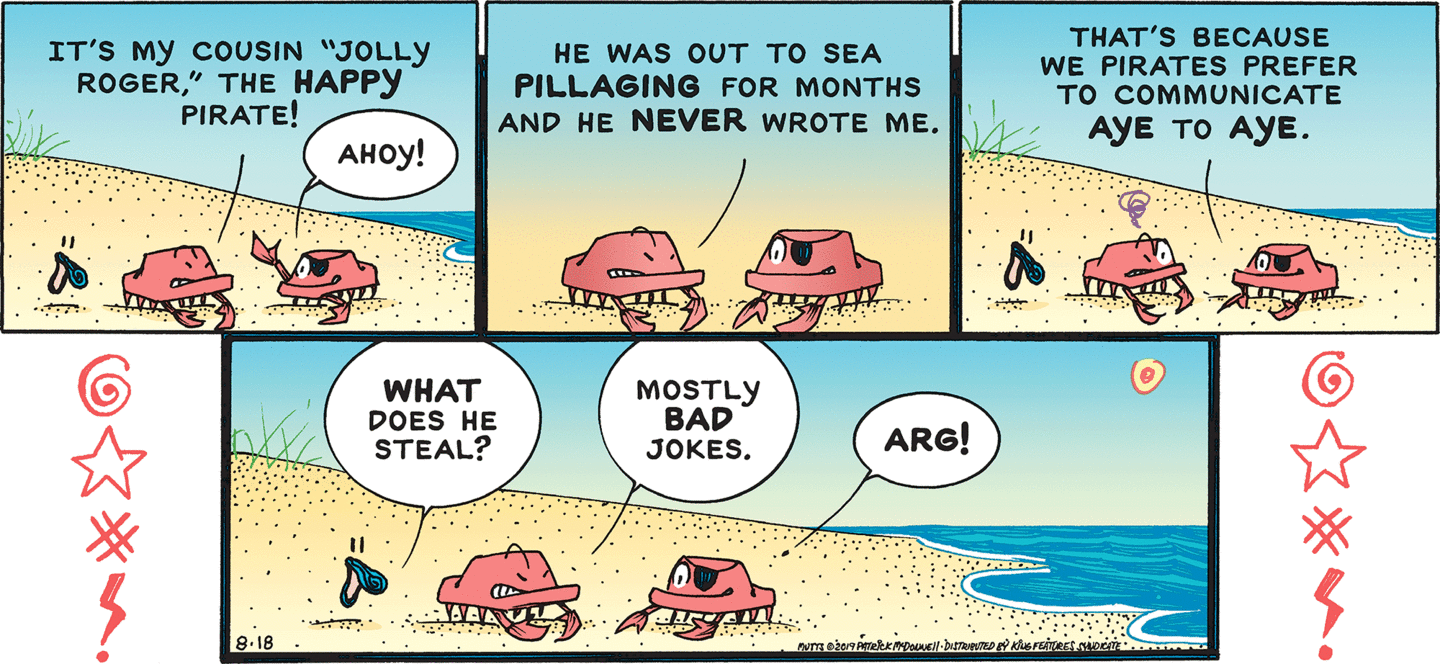 POP QUIZ
What is the lowest form of humor?
Fish Puns
Fart Jokes
When Mutts finally delivers a solid punchline and promptly steps all over it.
---
— Uncle Lumpy