Post Content
Gil Thorp, 1/23/20

Man, I know it's early, but this Gil Thorp spring storyline has been extremely snoresville so far, involving competition between two student-athletes for valedictorian, plus some actual basketball stuff that I can't really follow and resent as a result. But I am mesmerized by today's panel two, in which Marcell Irby controls the glass (I assume "Marcell Irby Controls The Glass" is the name of his avant-garde dance piece where he spins a basketball around on his head in front of a complex, abstract geometric background that he personally designed).
Dennis the Menace, 1/23/20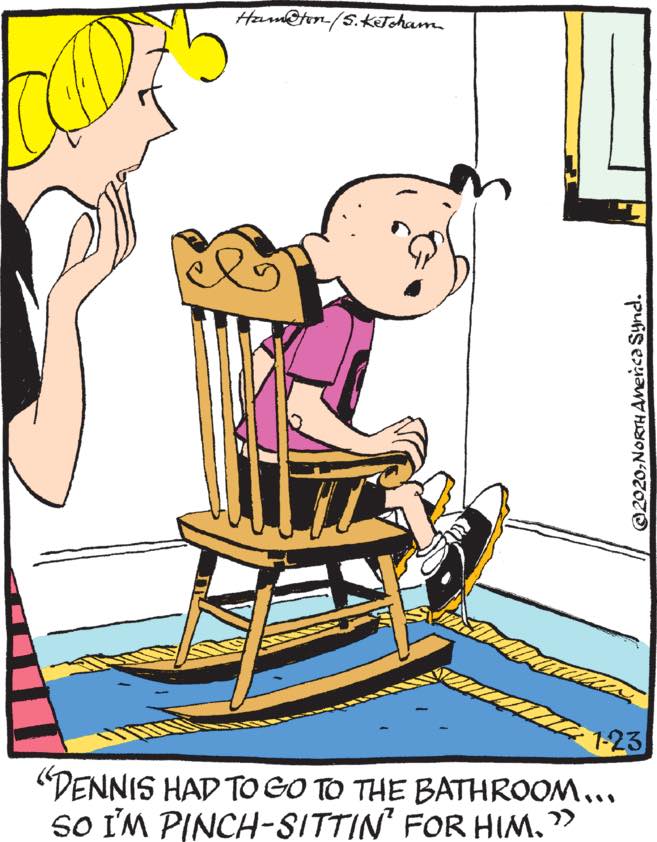 Pretty sure the real menace here is Alice, who apparently forced her son to sit in his punishment corner for so long that he was in danger of soiling himself? Or maybe it's the whole Mitchell clan, for constantly getting Joey involved in their internal psychodrama. Look at him! He's very, very nervous! He just wants everyone to be happy!