Rex Morgan, M.D., 10/23/11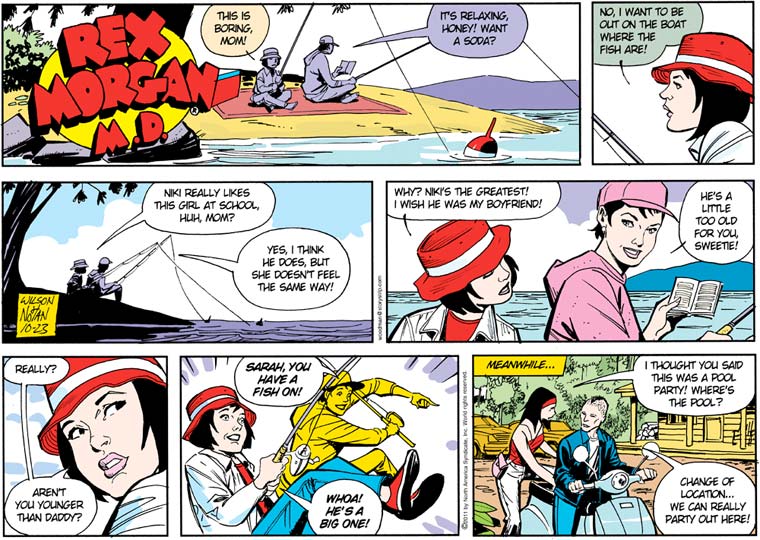 Ha ha, if you aren't made profoundly uncomfortable by the preternaturally intelligent Morgan-child declaring her intention to make a teen boy her love slave, then you probably are a much better person than I am, and yet here we are! Anyway, I'd like to believe that I'd have an easier time viewing this strip innocently if (a) it weren't clear that June is focused on keeping Niki's lovin' for herself and (b) panel five didn't make Sarah's collagen injections so obvious.
Marvin, 10/23/11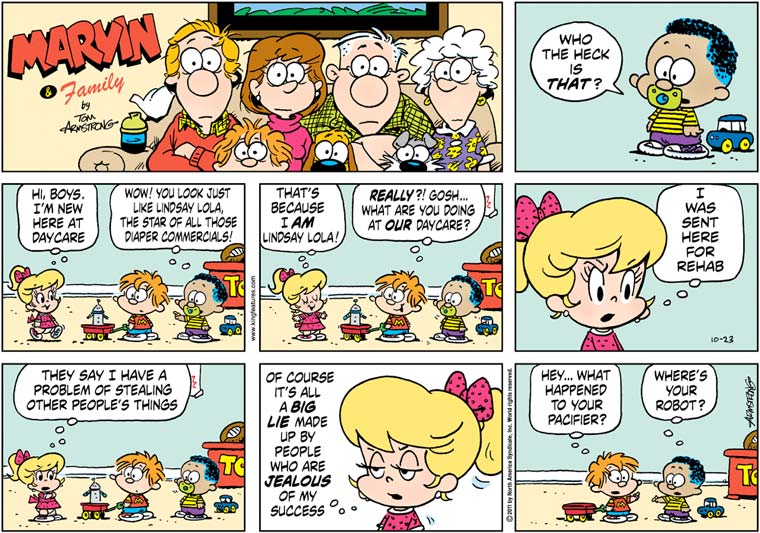 Ha ha, well known drug/sex addict Lindsay Lohan has shown up in Marvin, in toddler form! This is actually good, for two reasons: first, Lindsay has not to the best of my knowledge crapped in her pants in public lately, so her appearance here can only elevate this strip's level of humor; and, more importantly, she has in the past sued people who have come up with thinly veiled baby versions of herself, which means that maybe Marvin will be bankrupted by legal fees.