Post Content
Ah, a good trip up to the Big Apple this weekend! Among other momentous events, the dynamic teams behind the Comics Curmudgeon and Drink At Work finally met in the flesh. See the photos at the Drink At Work photo blog.
Mrs. C. and I also met up live and in person with Wendy McClure, responsible for that site making fun of those hilariously horrible 1970s recipe cards that you've probably seen, which is now available in expanded book form.
At no point in the weekend did a bit of Denglish result in anybody suddenly vibrating violently and emitting a creepy, mechanical laugh like an old-timey boardwalk mechanical fortune teller in some forgettable '80s body-swapping comedy.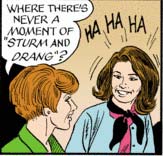 More Monday comics to come in a bit, but I wanted to point out some of Sunday's more amorous features:
Rex Morgan, M.D., 5/14/06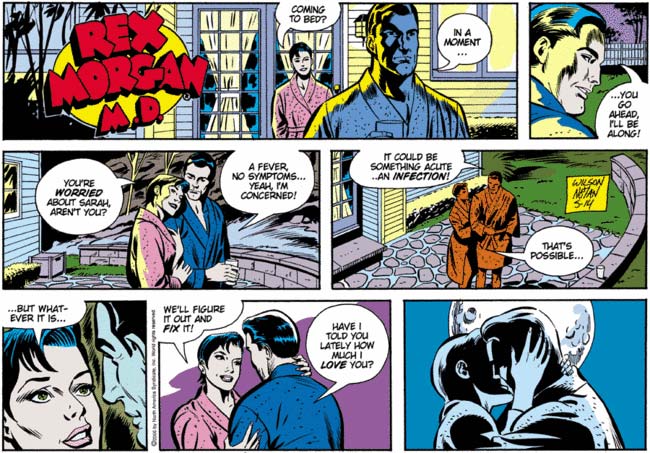 Rex and June have joined Michael and Deanna in the "our sick kid's asleep, let's screw" club.
Mark Trail, 5/14/06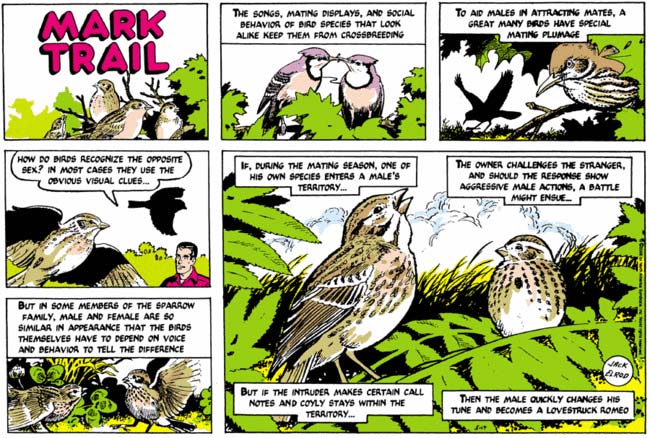 Mark Trail, meanwhile, gets his sick thrills from watching birds go at it. Does this so-called "naturalist" have no shame?