Post Content
I'll bet you've never really thought of "Mark Trail" and "fan art" being used in the same sentence. Well, that's all about to change. Faithful reader Em Stone sent me some Mark Trail fan art, featuring everybody's favorite UNPREDICTABLE nature photographer, Kelly Welly: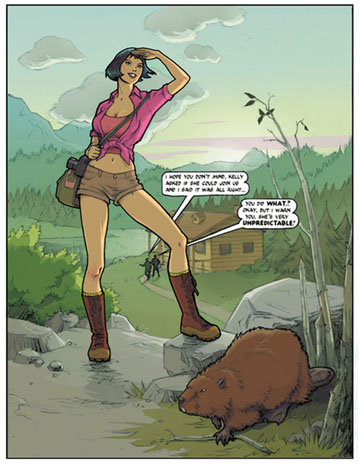 Click here for a closer look. I love the way that Em created a sexed-up version of those pink polo shirts that get Mark hot. Also, the gratuitous beaver shot is quite charming.
For more of Em's awesome art, check out her deviantART site or her portfolio site.
Speaking of awesome, faithful reader Jeff Roberts offers his take on what happens in For Better Or For Worse after the laughter fades on his site, The Last Panel.