Post Content
Folks, the deadline for ordering Margo!Boxcar!Saturn! merch has been extended until tomorrow. What better way to celebrate America's independence than with a garment adorned with a bizarre logo and made-up swear words, one-third of which is derived from an American comic strip?
(If you're in Canada, substitute "celebrate Canadian confederation three days late" and "two-thirds of which" and "Canadian comic strip".)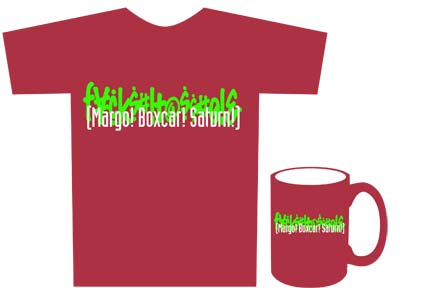 Order yours today from willethompson's site.