Post Content
In honor of Cassandra Cat's recent appearance, I thought I'd share a couple lovely pics of that extra-special Bob Weber, Jr.-designed Cassandra Cat merchandise. First up is three-month-old Emma Parsnip, daughter of faithful reader Frank: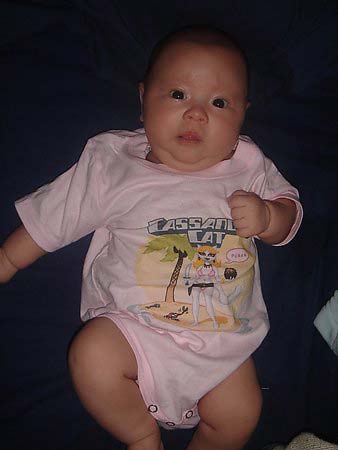 But despite what this and other merchandise pics might imply, Cassandra Cat-themed clothing is not just for infants! Adults can wear it too, as faithful reader littlefox demonstrates: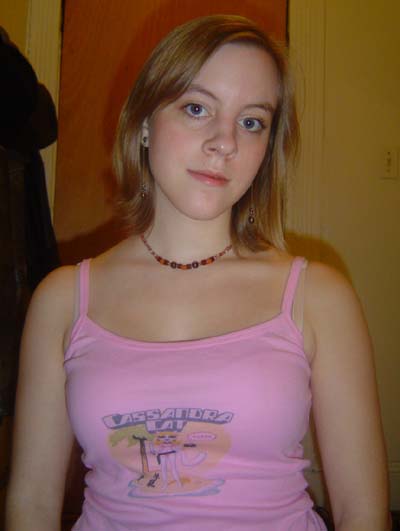 Make like these two and get Cassandra Cat stuff of your very own!