Post Content
Family Circus, 10/10/07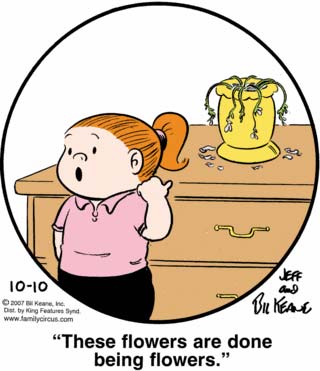 It was only now, when it couldn't be postponed any further, that her family explained the concept of "death" to her. Thus began her transformation into "Dolly Keane, the littlest goth".
Rex Morgan, M.D., 10/10/07

"Old" here is actually polite euphemism. The word Niki is really thinking of is "stupid."
Ziggy, 10/10/07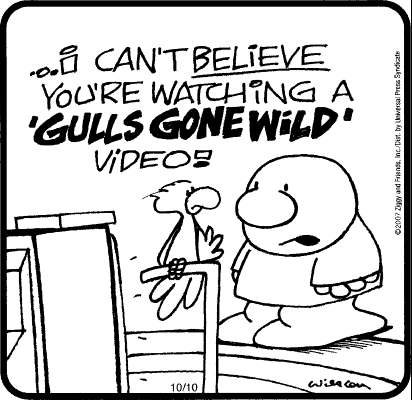 Dear comics artists everywhere: Jokes about "Girls Gone Wild" ceased to be cutting-edge and relevant in 2001, and ceased to be amusing in 2003. Now they are only off-putting and disturbing. Please cut it out. Thank you.
Dick Tracy, 10/10/07

DEAR GOD WHERE DID THAT CHIP COME FROM AND HOW DID IT GET INTO DICK'S HAND