Post Content
Apartment 3-G, 8/20/12

Under the terms of a 2005 bar bet between Apartment 3-G writer Margaret Shulock and artist Frank Bolle, Bolle buys the drinks whenever Shulock traps him into drawing something or somebody new, and Shulock buys when Bolle slips the trap. Now comes Margo's "breathtaking", "gorgeous" new client Greg Cooper.
I hope Frank doesn't have any early meetings tomorrow.
Pardon My Planet, 8/20/12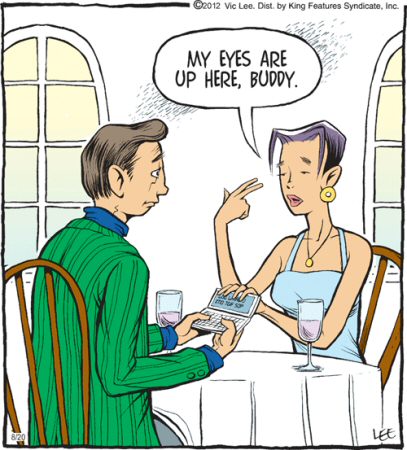 Oh, is that what those are?
Also, the guy is apparently texting "STD TGIF SOP", which I think means he's looking forward to contracting a venereal disease tonight like he does every Friday?
Pluggers, 8/20/12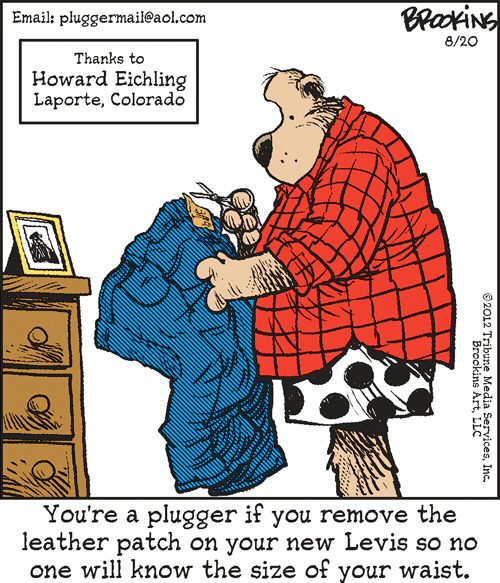 The First Axiom, "pluggers are obese" is here revealed as inconsistent with the Second Axiom, "pluggers have no shame." The Pluggers universe will now explode in a hail of lipids and self-hatred. Don't stand too close.
— Uncle Lumpy