Post Content
Barney Google and Snuffy Smith, 9/28/14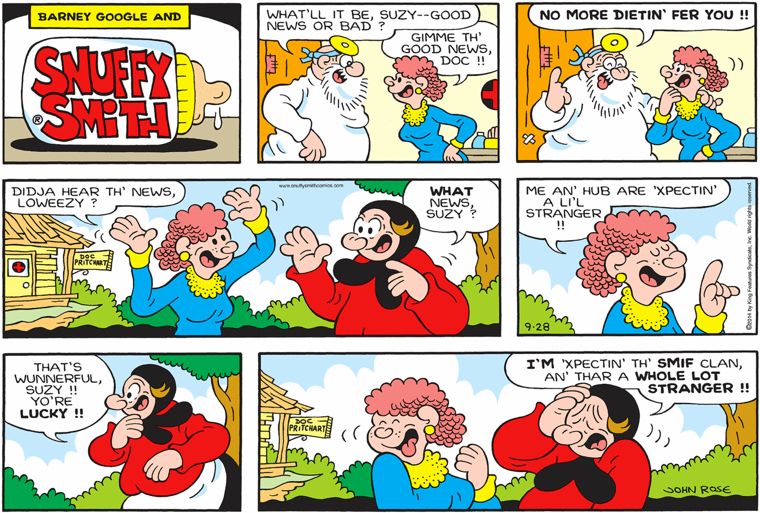 Say what you will about the grotesquely stylized hillbilly characters in Snuffy Smith, but their mostly fabricated dialect certain does include some striking turns of phrase! Take, for instance, "'xpectin' a li'l stranger." Have you ever heard a pregnancy described in more philosophically melancholy terms. "Sure, th' li'l tater will be flesh an' blood to hub and me. But in th' end, ain't we all strangers t'each other? Can we ever see into th' heart of another?"
The throwaway panels, meanwhile, are a bit more straightforwardly depressing. "Th' good news: No more dietin' fer you! Th' bad news: infant moratality in Hootin' Holler is seven times th' national average!"
B.C., 9/28/14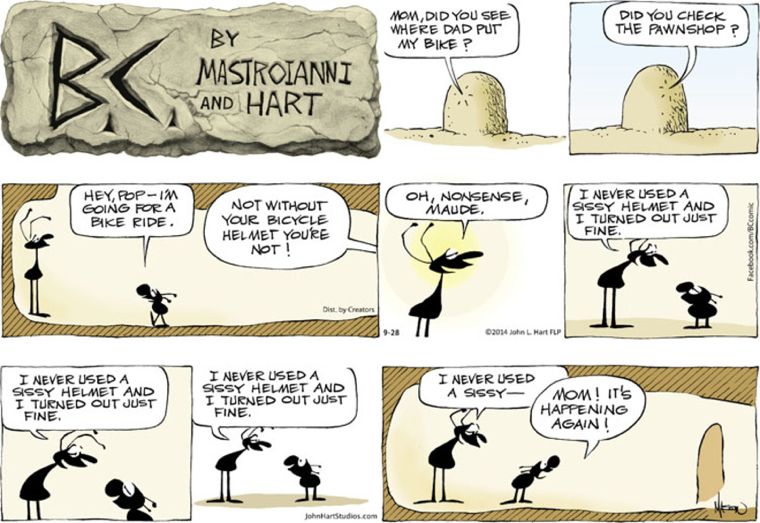 The throwaway panels here — "Oh, can't find one of your beloved possessions, son? Your father may have hocked it, because we're constantly teetering on the edge of financial ruin!" — may be one of the grimmest things I've seen in the comics pages in a while. The rest of the strip fills in the details of the story, though: dad is suffering from a traumatic brain injury, so obviously he can't be expected to hold down a steady job.
Hi and Lois, 9/28/14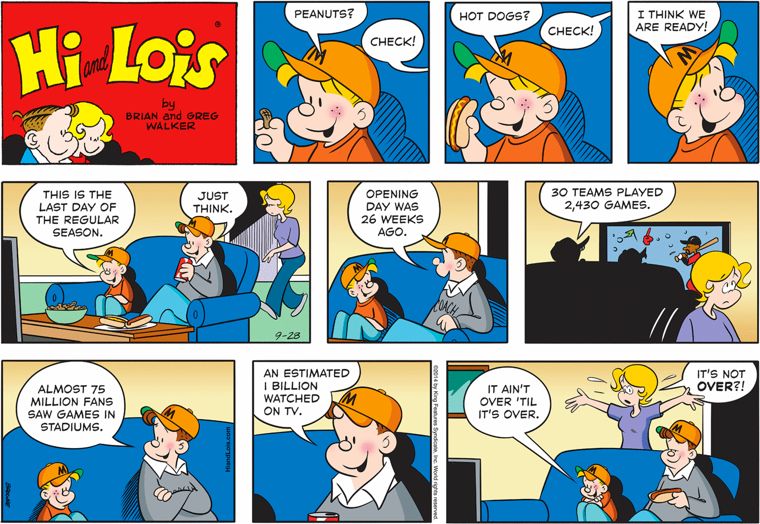 Running through a checklist and then concluding with an eerily contraction-less "I think we are ready"? Spending time during the game quantifying all aspects of the current seasons? Haha, the Flagstons aren't aliens wearing meatsack disguises and trying to blend into human society at all!