Post Content
Beetle Bailey, 4/19/15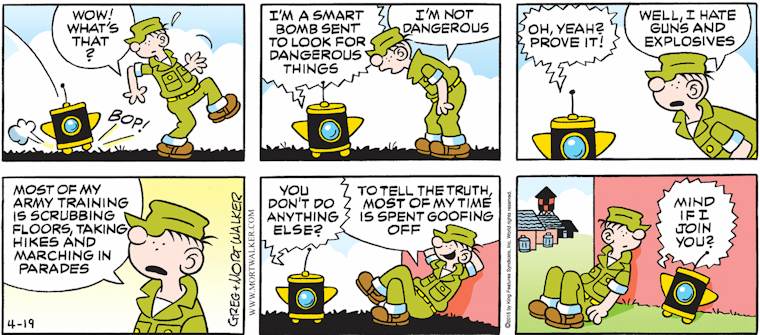 Never mind the deceptively delicate "sent to look for dangerous things" mission description — this is a hardened, deadly battle-drone that forces Beetle to reveal himself as a pacifist shirker or die. Deftly, Beetle inserts a brief viral message into the drone's code, a vision of happy indolence — to live in the midst of an army, yet be far removed from the exertions and terrors of war. The drone is immediately and completely disarmed. Asymmetric warfare, indeed!
Beetle is thus exposed as a subversive menace and an imminent threat to our armed forces. I'm counting on Sarge to crush him. At least a couple times, this week.
Funky Winkerbean, 4/19/15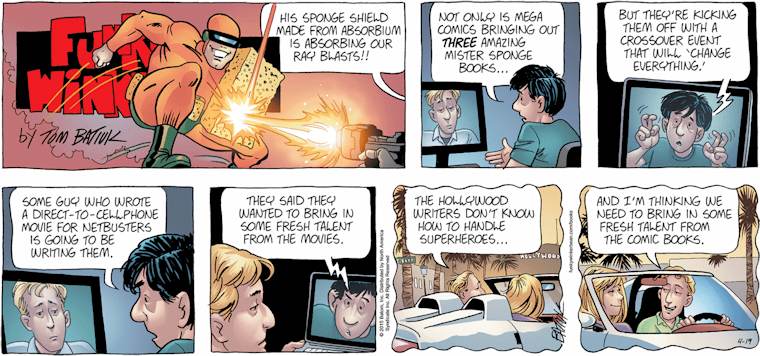 Say, didn't we just finish "petulant writer gets the chance of a lifetime in Hollywood and whines about it the whole time"? Why yes we did. So why are we sending in the B team? And will we never, ever be free of Starbuck Jones? Didn't John Carter teach Hollywood that old-timey science fiction is a bore and a money pit?
I do like the "handsome actor drives around mumbling incoherently" bit, although that car should definitely be a Lincoln.
Prince Valiant, 4/19/15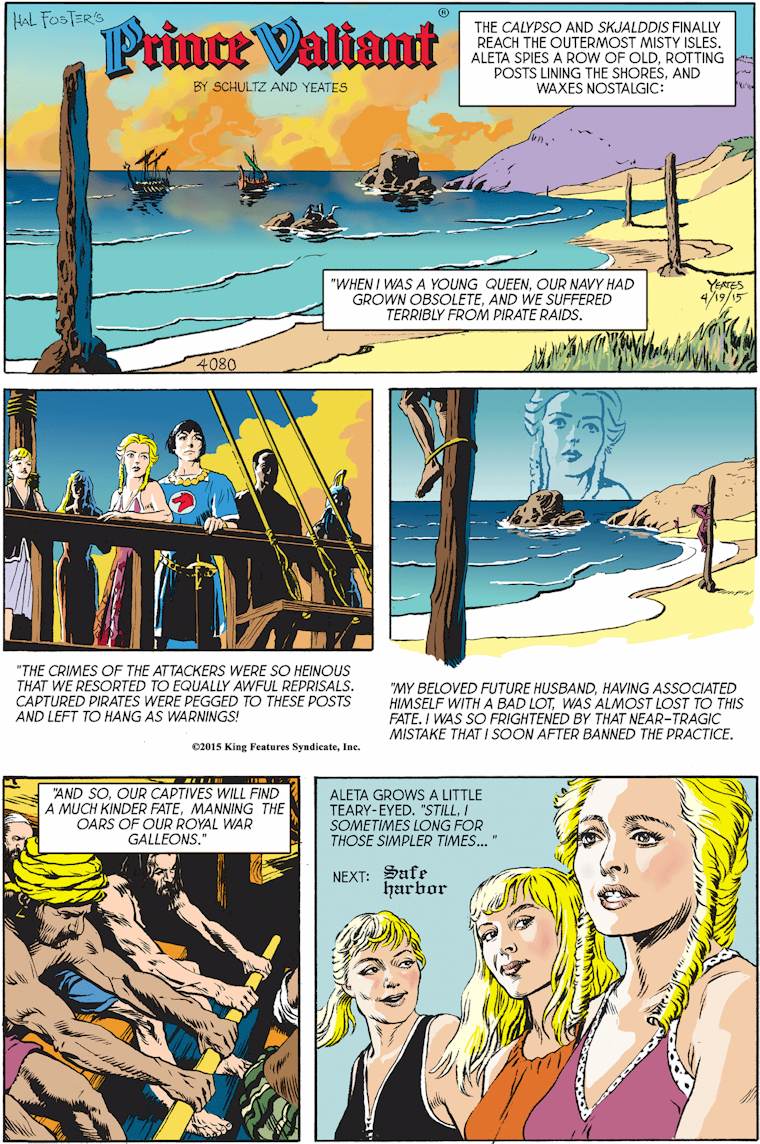 Nearing home, Aleta reflects, "Sure, girls, you can always enslave your enemies. But take it from Mom, it's much easier just to straight-up crucify them. Oops ha-ha, I mean 'peg' them to 'posts.'"
Val thinks, "Uh-oh, wife's in one of her moods again. Hmm, maybe I can help out in the galley for a while."
---
— Uncle Lumpy