Post Content
Funky Winkerbean, 8/29/21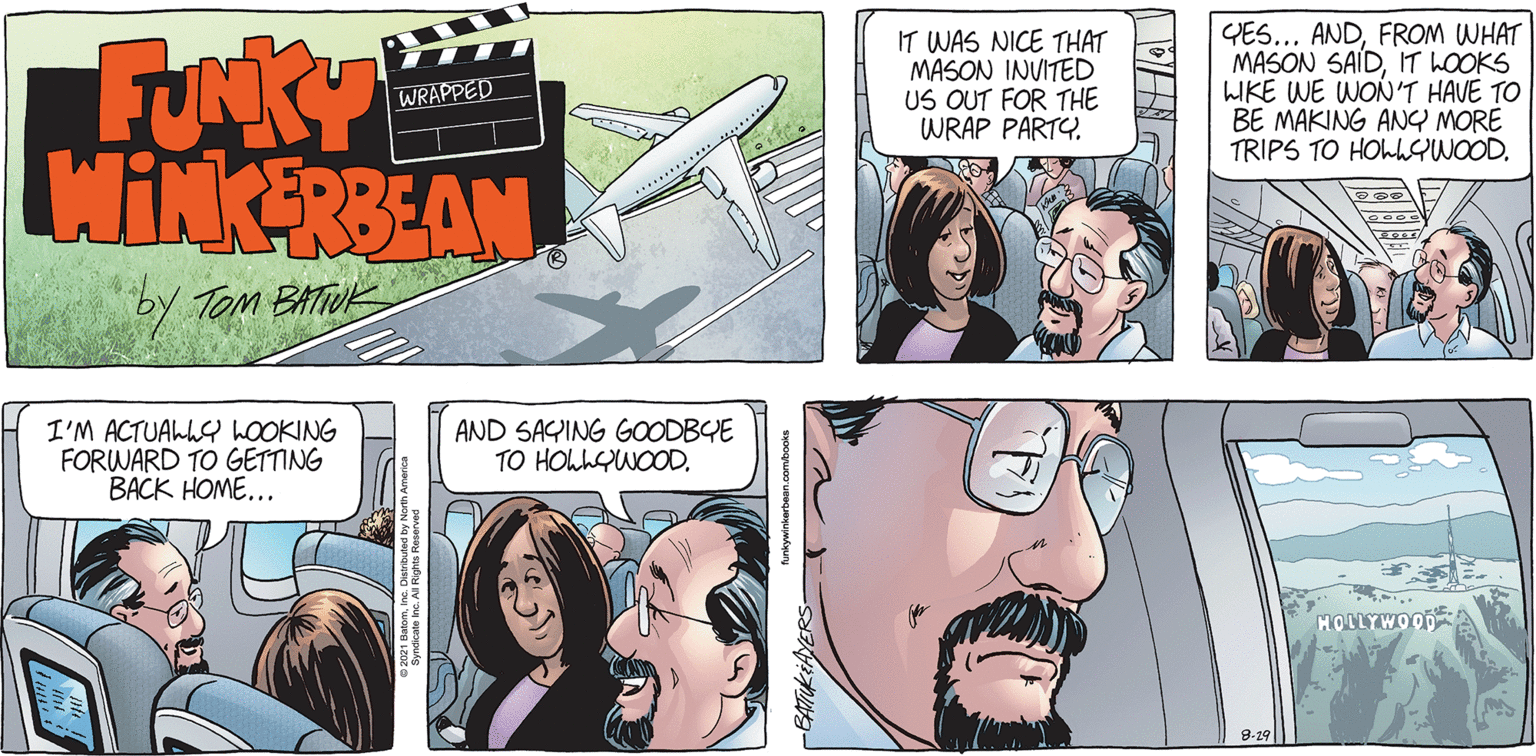 Oh, poor Les is leaving Hollywood—a place he slags relentlessly, creeps out, ham-handedly bilks, and now pretends to relish leaving.
But apparently his self-satisfaction is tinged with regret that high-school English teachers aren't held in the same high regard as Hollywood writers. Fortunately, good writers—and even Les—draw material from their own lives, so here's the seed for Lisa's Story IV: Les Moore is a Pompous Hypocrite.
Mark Trail, 8/29/21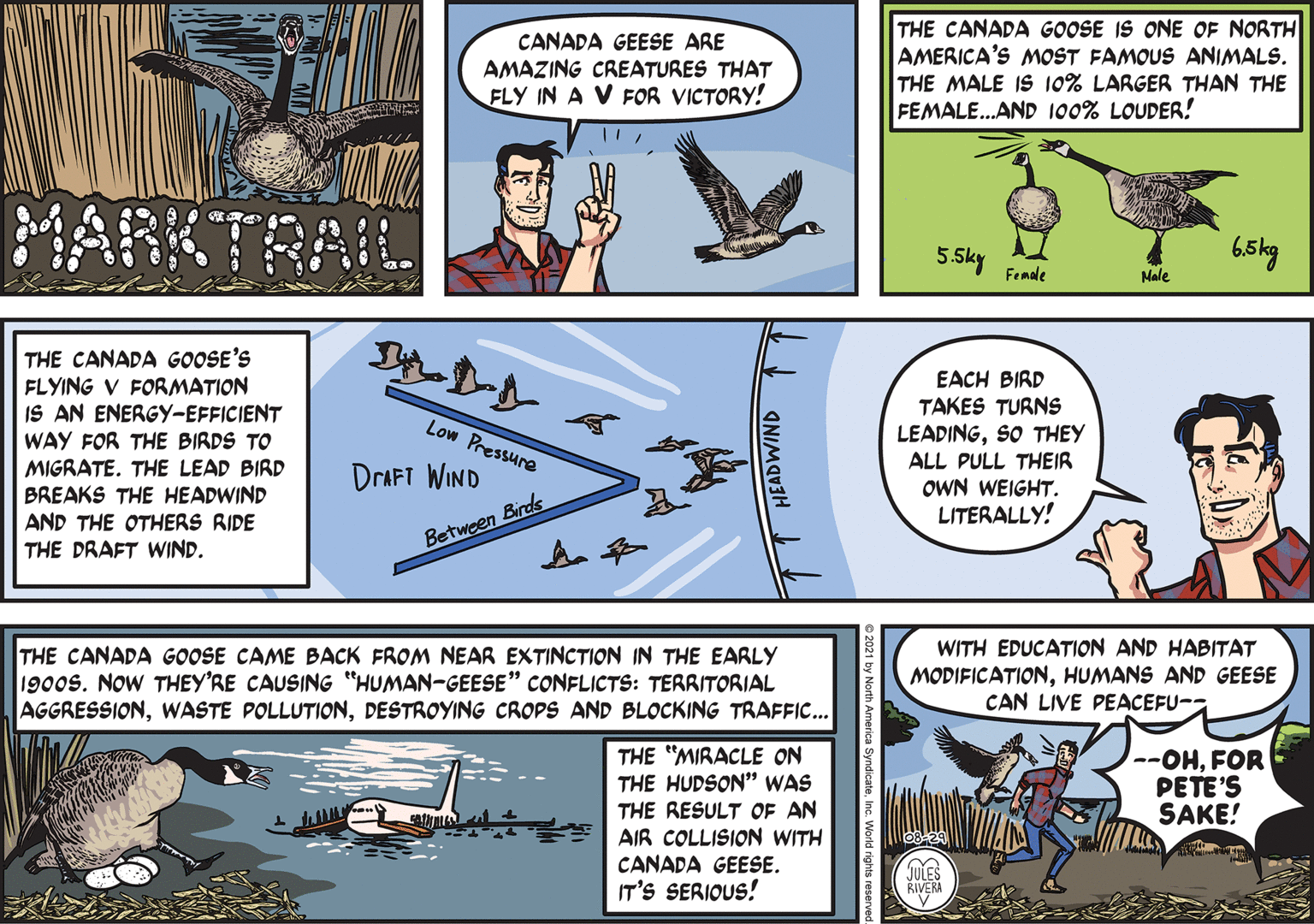 After delivering a helpful lesson about birds breaking wind, Mark is himself educated by a goose. I bet it plans to "modify his habitat," too.
Prince Valiant, 8/29/21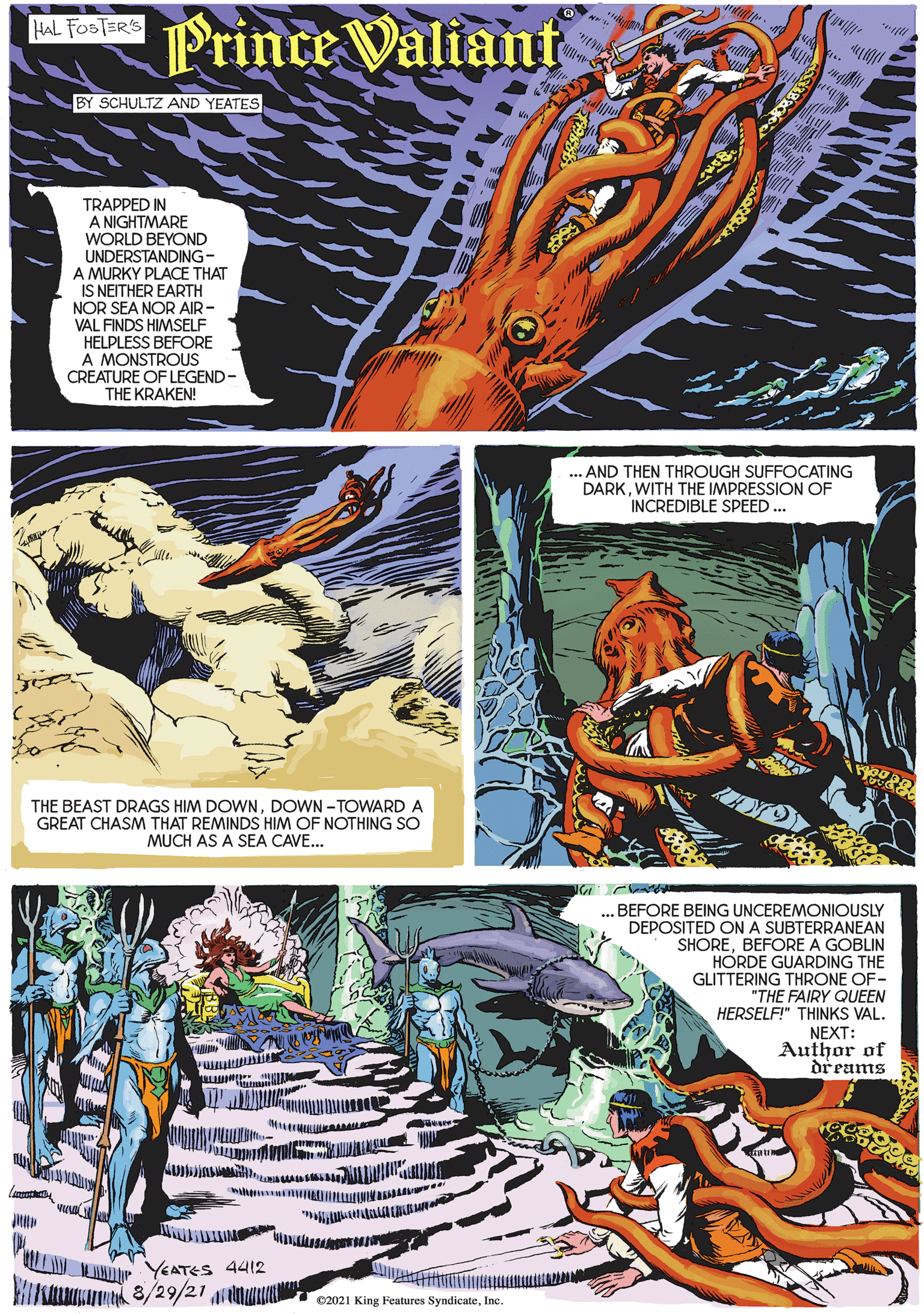 Long story short, Val has been drugged by a mysterious hooded sorceress on his way back to Camelot. But he convinced a couple of raven-hallucinations to alert his wife/sorceress Aleta, so mystical help is only a matter of time. While we wait, let's all admire that shark-on-a-rope guarding the throne.
---
— Uncle Lumpy