Post Content
Mary Worth, 6/26/16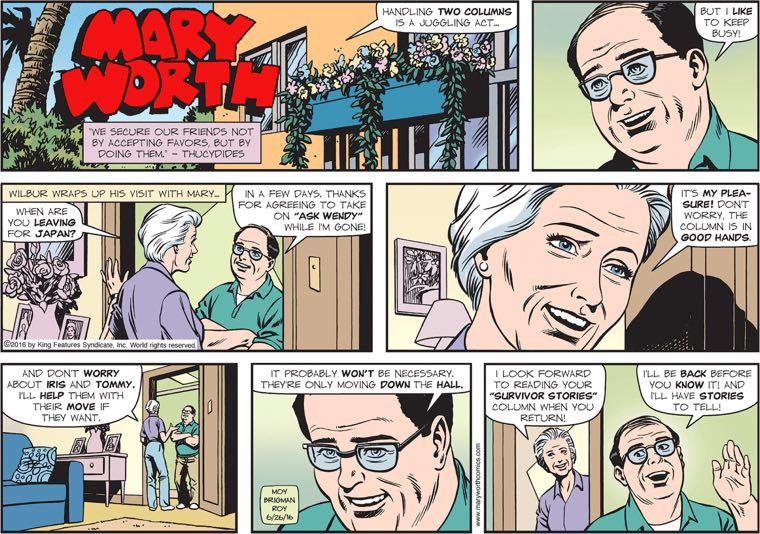 Oh thank goodness, the new Sunday Mary Worth team heeded my warnings and and restored Wilbur's glorious combover! His arms are still distressingly bare, but we'll take today's wispy strands of head hair as progress. Who knows, maybe he's been waxing his arms, in the misguided belief that the Japanese will find his less off-putting if he isn't in his usual bear-like state!
Panels from Hi and Lois, 6/26/16

Haha, nice try getting teens to like your strip with relatable email jokes, Hi and Lois! No teen alive would be this excited about getting an email. They'd recoil in horror and confusion, as if you tried to hand them a telegram. No, kids today want to get, uh, Snapchats, or … maybe YikYaks? Is that a thing? YikYaks? Look, I may not know what teens like, but I know what they don't like, and what they don't like is email.