Post Content
Judge Parker, 3/16/17

Oh, hey, good news, finally the some of the escaped/released teens in Judge Parker are talking to the police, and telling their disturbing tales of captivity! I'm sure some of you sickos have been waiting for the moment when Sophie's sexy teen lust object Derek finally dropped his pants, and now I hope you're suitably chastened and muttering "Not like this, not … like this" under your breath.
Barney Google and Snuffy Smith, 3/16/17

Ironically, as panel three demonstrates, the number one cause of shoulder injuries in Hootin' Holler is flappin' yore arms around as you laugh uproariously at yore own li'l joke.
Dennis the Menace, 3/16/17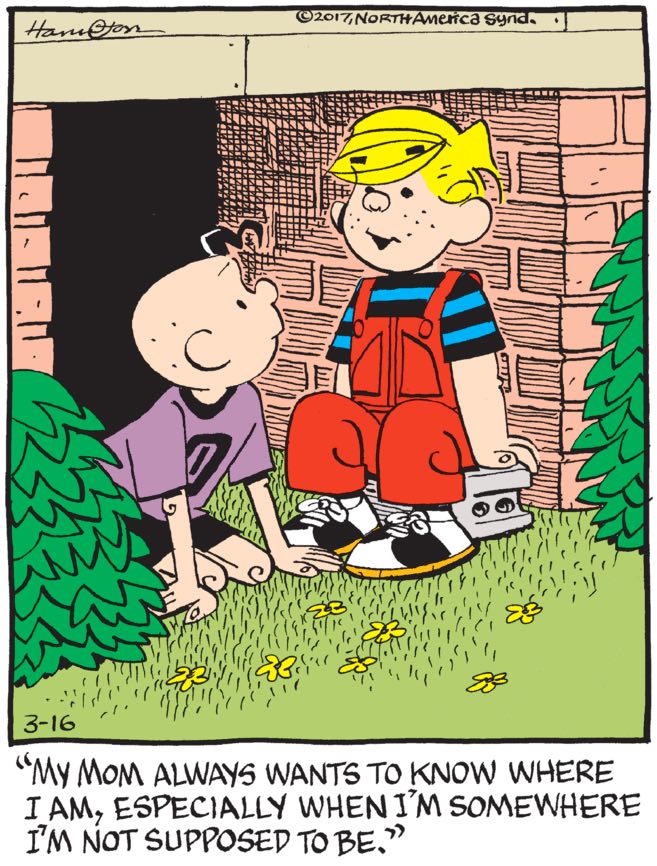 "Like here, in the crawlspace of this abandoned house where all the bodies are. Definitely she wouldn't want me hanging out here!"