Post Content
Mary Worth, 4/28/17

Wow, Esme's just groping Derek, a total stranger, like a big slab of meat, huh? I guess the rules really are different out in international waters! Meanwhile, I just hope the lady in the top hat in the background in panel one finds true love. It's not glamorous, but somebody has to wear the hat!
Family Circus, 4/28/17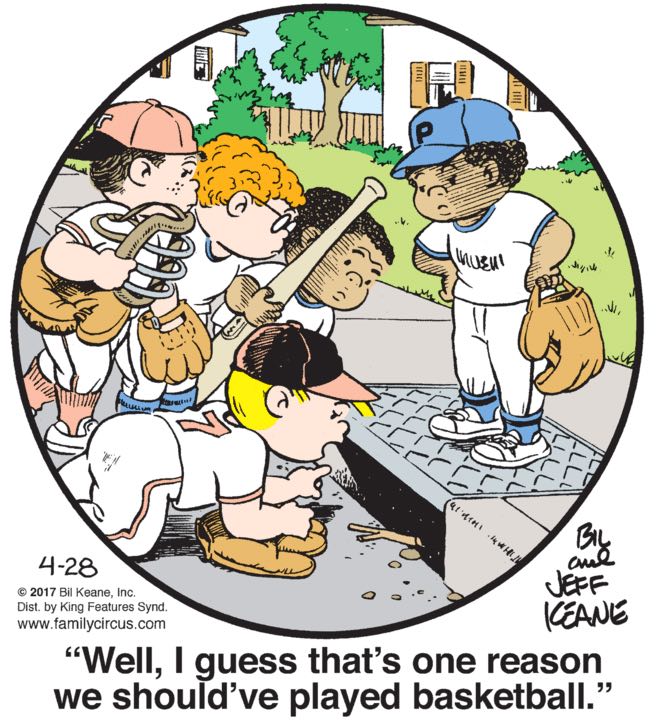 Not sure if anyone had "killed by a demonic sewer-clown" in the How Will The Keane Kids Die pool, but I don't think we're going to get that many complaints!