Post Content
Pluggers, 6/17/17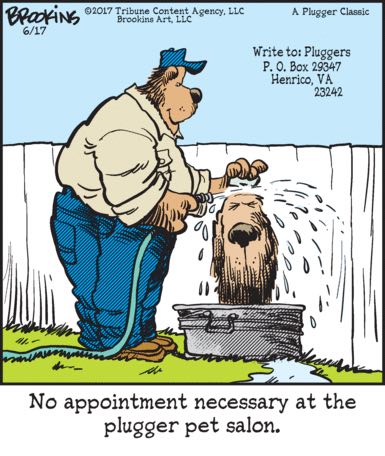 Maybe it's my own plugger-esque simplicity, but I genuinely get a kick out of the "Pluggers seems to forget that its main characters are animal-people and that introducing actual animals into the narrative is confusing" installments of Pluggers, and today might be my favorite yet. Ha ha, it's funny because pluggers save money on grooming by just stripping naked and letting their friends hose them down in a bucket in their backyard!
Hi and Lois, 6/17/17

Big shoutout to Hi and Lois for providing the grimmest "punchline" the comics will see this month, probably! Ha ha, it's funny because Hi is sadly staring into the fire, reflecting on the unbridgeable emotional chasm between himself and his family!
Dennis the Menace, 6/17/17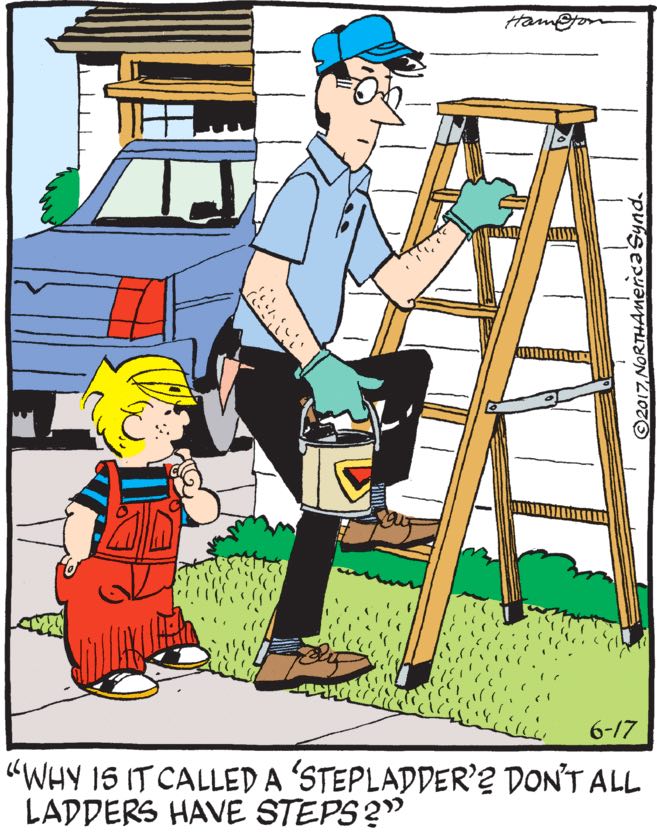 "Was that menacing? Is nitpicking on etymology menacing? Jesus Christ, I'm exhausted, it's the weekend, lemme just … lemme just leave it at that, OK? Stepladders, I dunno man."