Post Content
The Phantom, 10/8/17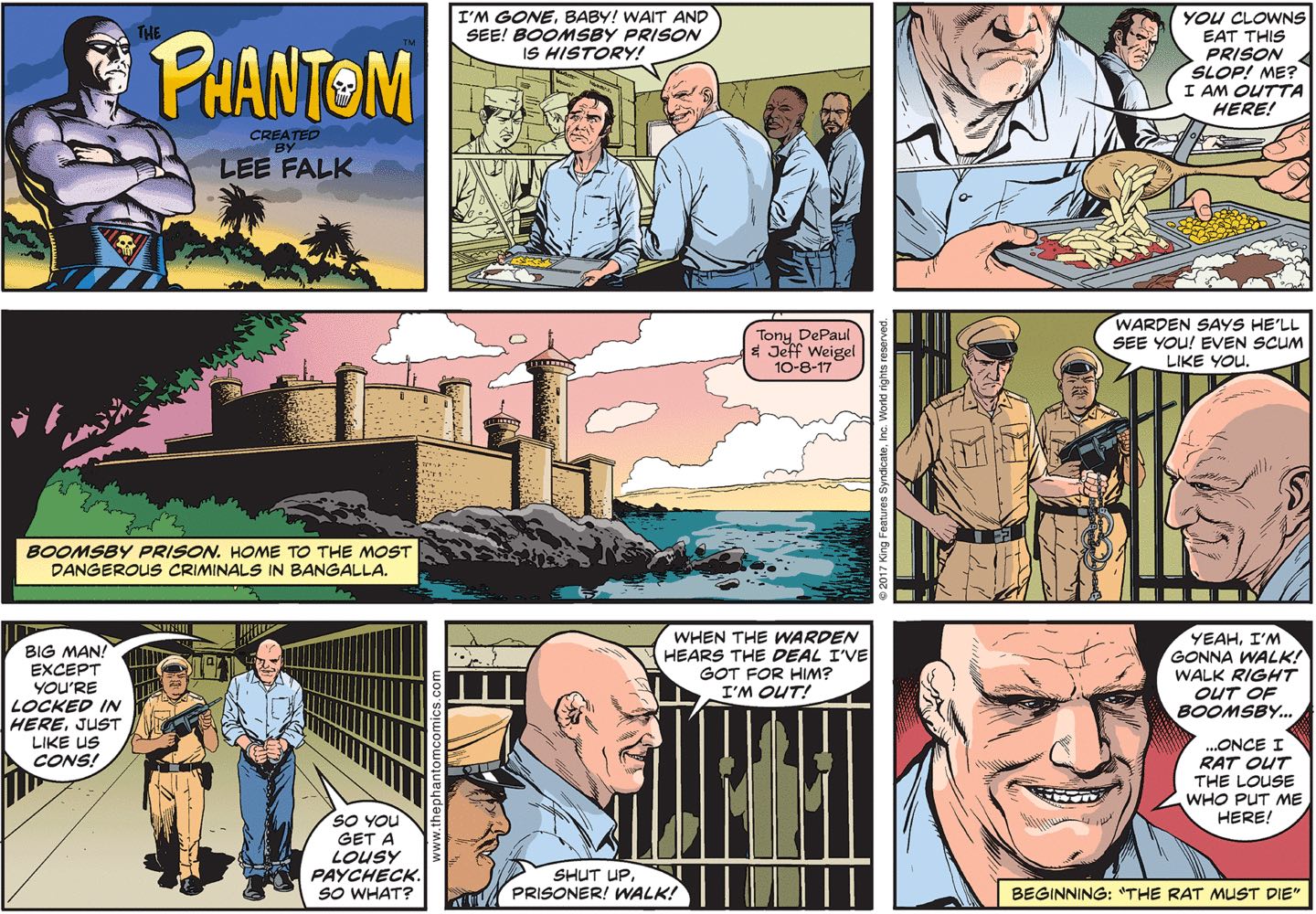 Oh, hey, look, it's a new Sunday Phantom storyline, after I failed to update you on the old one! And hey, I also forgot to mention that Jeff Wiegel took over the art on the Sunday Phantoms from Terry Beatty a few months back! I really like the details on this strip, but I'm afraid that Wiegel got so enthusiastic in panel three that he's undermining the story a little bit: that tray features some nice-looking rigatoni in red sauce, healthy-looking yellow corn, and mashed potatoes swimming in gravy! If that's "prison slop," sign me up! I promise not to rat out anybody!
Rex Morgan, M.D., 10/8/17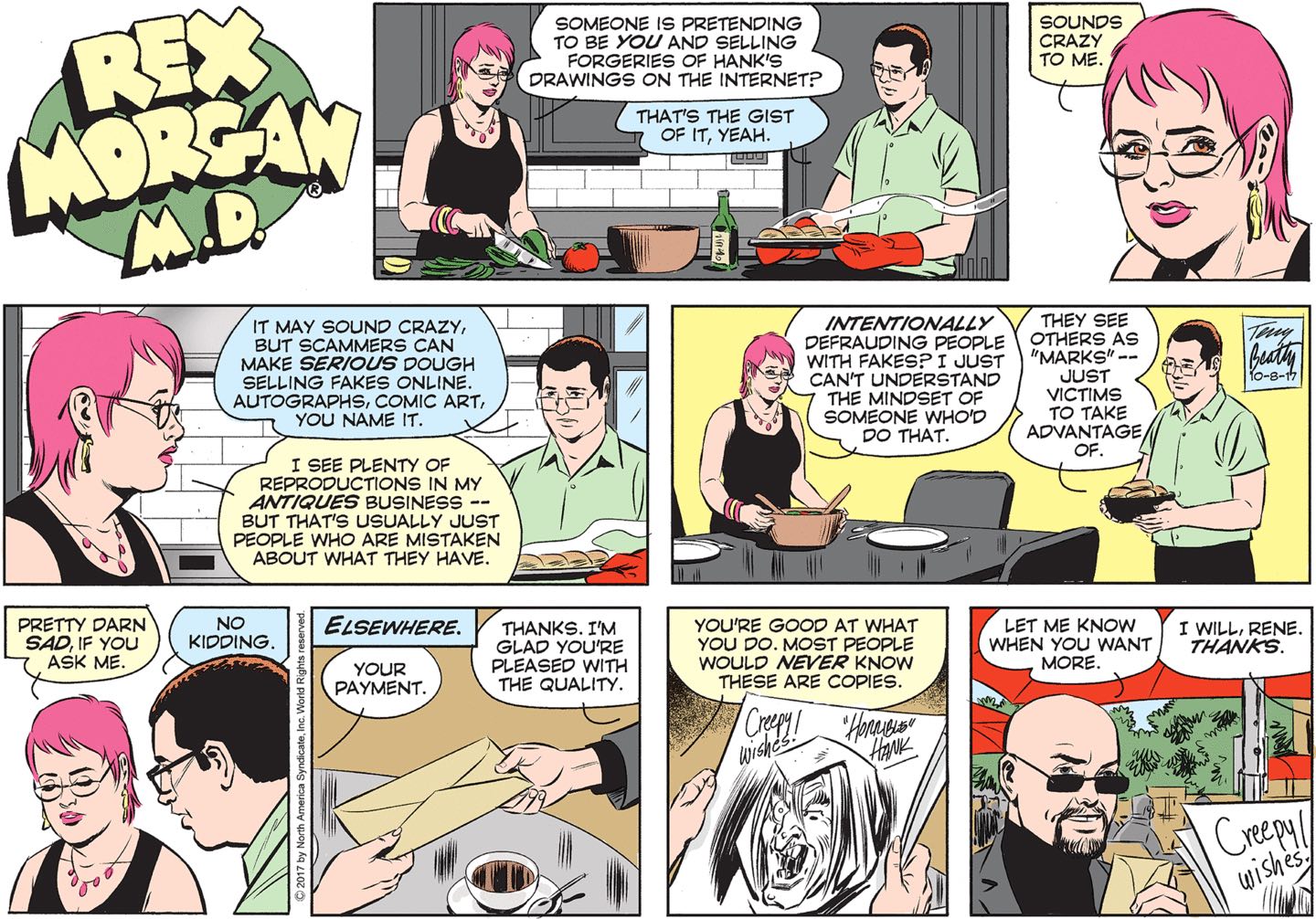 Oh, you can't understand the mindset of someone who would do that? Take a look, lady: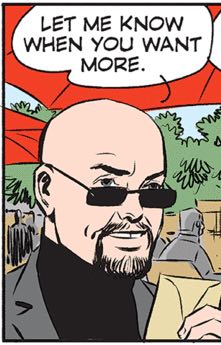 CHECK OUT THIS STONE COLD BADASS
THIS SHAVED-HEADED GOATEED LAURENCE-FISHBURNE-SUNGLASSES-FROM-THE-MATRIX-WEARING MOFO
HE DOESN'T CARE ABOUT YOUR "RULES" OR "LAWS" OR "OPINONS"
HE'S JUST GONNA FORGE SOME COMICS ART, GET SOME CASH, AND GET OUT
Blondie, 10/8/17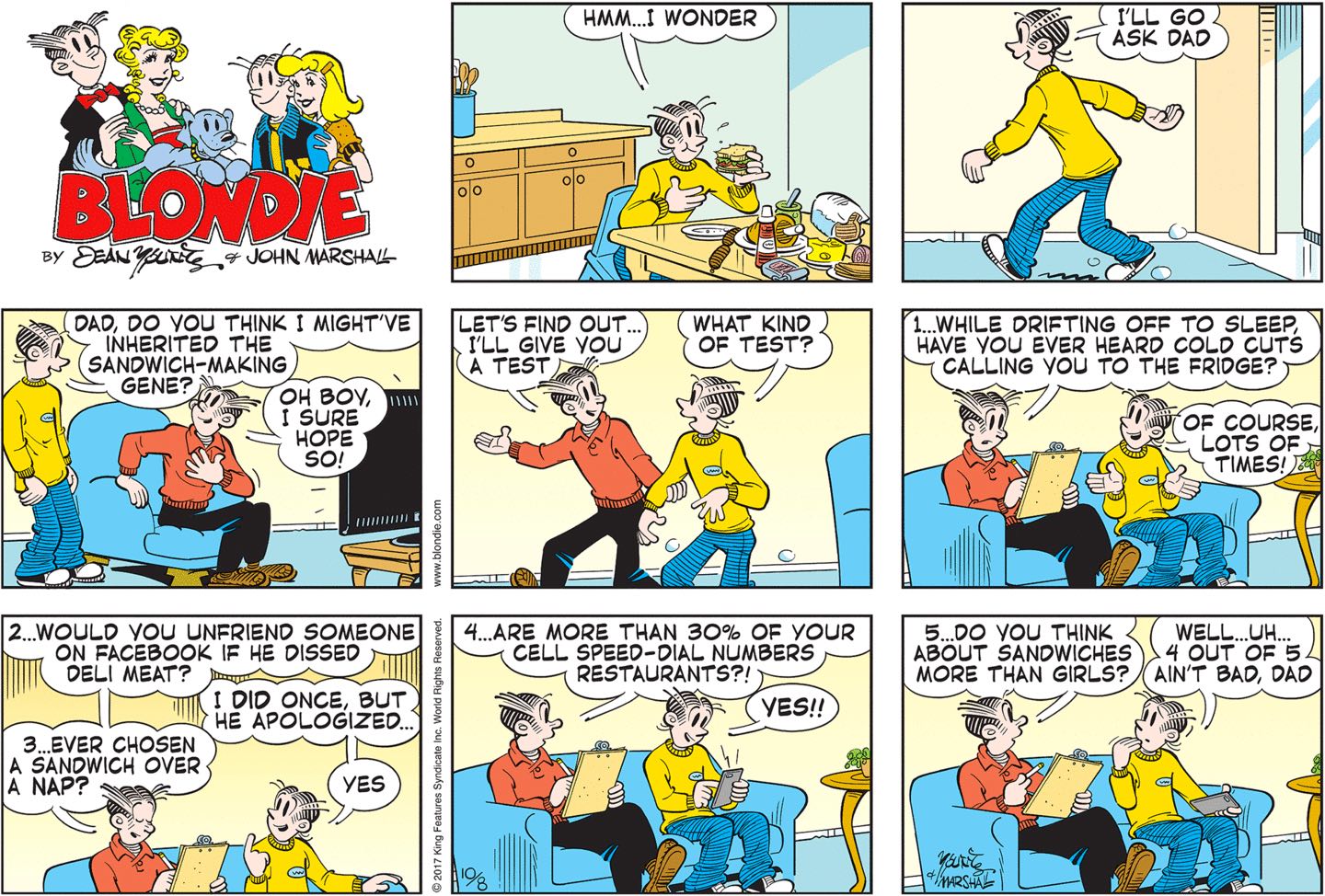 If you've ever wondered about the evolutionary sequence of the Bumstead lineage, what with Dagwood and Alexander sharing many of the same unusual features, today's strip offers some crucial insight: Alexander is almost exactly like Dagwood, except he likes to fuck.