Post Content
The Lockhorns, 1/11/18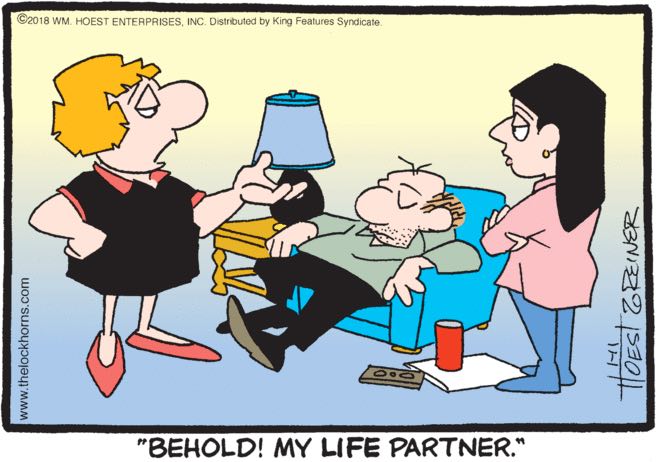 I'm assuming Loretta is leaning on the life here for effect, because Leroy is dead. It's unclear if Loretta murdered him or if he just passed away peacefully in his chair, but clearly she's getting as much joy as she can from parading her friends through to gawk at his slovenly corpse before finally calling the coroner to come collect him.
Family Circus, 1/11/18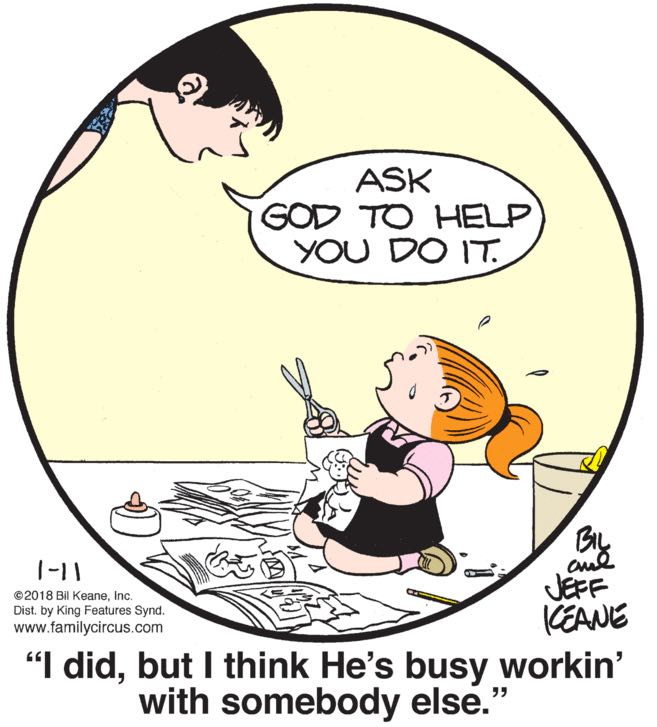 There's nothing I enjoy more than seeing a Keane Kid sweating desperately in the certain knowledge that their God has abandoned them.
Funky Winkerbean, 1/11/18

So poor addled Bull and his pal are out to reminisce on the football field and have brought a snow … shovel? Wait, that's not a shovel for snow. That's a spade, for dirt. They're planning on digging a damn GRAVE for SOMEBODY