Post Content
Hey everybody! Next week is the first Friday of the month so you know what that means: my live comedy show, The Internet Read Aloud, is back! We had a month off and are coming back extremely refreshed with a great lineup, so this is a great month to come by if you are within driving distance of LA! Here is the Facebook event, which you should click on!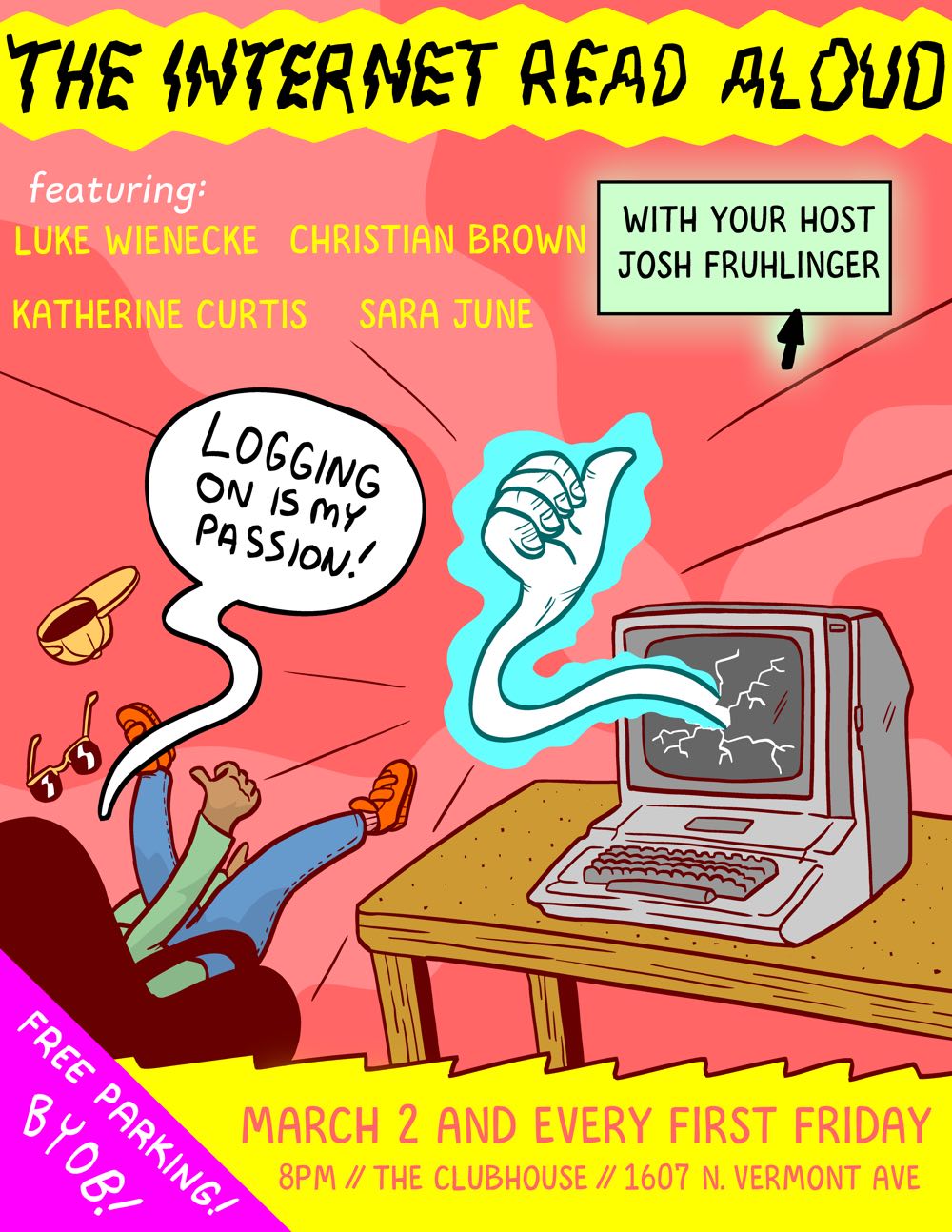 Ahem! And now with that business out of the way, here is your comment of the week!
"The sandwich could be so good that the only way Justin can increase his enjoyment of it is through autoerotic asphyxiation. He's going about it all wrong, but sometimes when the moment seizes you you simply have to go with what feels right." –Mike Podgor
And here is a fine collection of runners up!
"I wish this strip spent more time on Hagar's time-traveling raids among 1930s high society." –TheDiva

"Cherry: 'I'd like to decorate the cabin a little.' Mark: 'Fine. Here's something that could kill us all.' And that's the dynamic that makes this marriage work." –Joe Blevins

"You know you're a plugger if you have a fetish for fisting sneakers." –nescio

"Finally, the reporters at The Daily Billionaire Simon Stagg Found Dead have the story they've been waiting so long for." –pugfuggly

"I… don't know if this is a 'dramatic zoom on narrowed eyes while on the phone' action movie get-me-the-president kind of moment. But I also don't want to discourage Mark from exploring an emotional range, even if it only goes from 'bemused' to 'stern.'" –Dan

"So the first step in becoming a nationally recognized brand is to spend your weekends as the sad sample lady at the local market? At this rate, Mary's timeline toward becoming a muffin millionaire is lagging far behind her life expectancy." –BigTed

"The really sad thing is, this won't be the first case of 'dick grated off' Doc Pritchart sees today!" –handsome Harry Backstayge, idol of a million other women

"I don't think Snuffy's too concerned about the way he's handling his dad. Black market organ sellers are remarkably unfussy, as are black market wig makers." –Applemask

"There won't be enough left of him to bury. But Mary is going to make Jeff dig a grave anyway." –Kyle Beatty, on Facebook

"This stuff isn't half bad, so I'm going to fork it through my chest wall directly into my aorta." –lumaca morente

"I'm not sure why it amuses me so much to assume Hi is listening to 'Sail Away' by Enya, but it's most the strip has entertained me in a decade so I'm going with it." –Doctor Handsome

"But even though I just stayed home instead of going to the game in case I was needed to pitch relief, when I went to the ballpark the next day, I didn't get fired! I kept on being a mediocre pitcher on a mediocre minor-league team, just the same! So literacy is over-rated, is what I'm saying." –seismic-2

"Honestly the most menacing thing Dennis ever does is when he foretells the distant future of the 2010s from his eternal time-home of the 1950s. Can he see beyond to eternity?" –abadidea

"Which cloud contains the malware I wrote to identify compromising photos and upload them to 4chan? BTW, Margaret, did I every tell you how I gained su access to Azure and read your diary?" –Nekrotzar
I'm also a fan of this visual posted to Twitter by longtime faithful reader Dean Booth:
— Dean Booth (@BoothDean) February 22, 2018
Thanks to everyone who became a Comics Curmudgeon Supporter to get an banner-ad-free site, put some scratch in my tip jar, or backed me on Patreon!. And we need to give a big shout-out to our advertisers:
The Nameless Series: A trilogy of books about people falling in love while being chased by ghosts, attacked by monsters, and haunted by their own pasts. Read the story of how two crazy kids meet, feed blood to a ghost, fend off a slavering nightmare monster, and fall in love. And that's only their first date
Fiends of the Hub: Boston is under siege. Hungry, vicious, and wild, these vampires want only to feed. Can they be stopped before they destroy it all?
Weapon Brown: Aftershock: Jason Yungbluth's blockbusting Weapon Brown graphic novel busted so many blocks that it sold out! Help get it back into print by supporting the Weapon Brown: Aftershock Kickstarter! Weapon Brown is an epic, Mad Max-style tale of the apocalypse that has a twist guaranteed to appeal to fans of The Comics Curmudgeon: every character is based on a famous hero of the comics page! Charlie Brown, Popeye, Calvin and Hobbes, Orphan Annie and dozens more of the most famous faces in comic strip history all receive black eyes in this hard-hittin' parody that never pulls its punches! And what's more, if this drive succeeds it will pave the way for a new Weapon Brown comic book, Aftershock, a 48-page epilogue to the massive graphic novel that will tell three new tales of Chuck, the round headed son-of-a-bitch, and his faithful mutt Snoop! Learn more!
If you'd like to advertise on the Comics Curmudgeon, and get your very own shoutout in this space, head on over to my BuySellAds page!