Post Content
Dennis the Menace, 5/11/18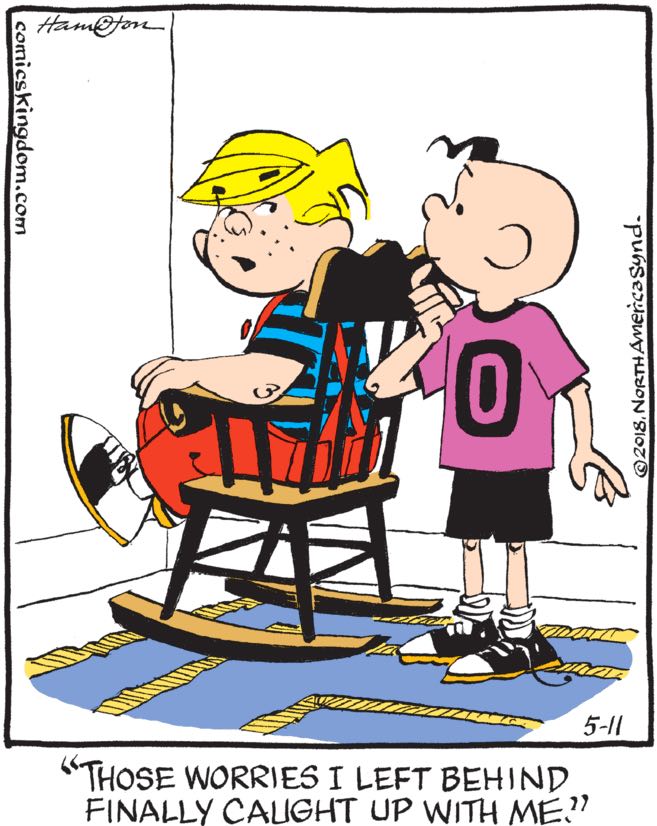 This is definitely one of the most menacing things Dennis has ever said, as it's exactly what he'd say if the police found, like, his collection of human skin trophies.
Barney Google and Snuffy Smith, 5/11/18

Pretty sure you're never going to have to worry about third grade if your husband keeps giving the kid extremely swallowable puzzle pieces, Loweezy!
Mary Worth, 5/11/18

She says she wants him to come to the car but … she's definitely beckoning him over the cliff, right? That's what's happening in panel two? Just coaxing him into the comforting arms of death?