Post Content
The Lockhorns, 9/29/18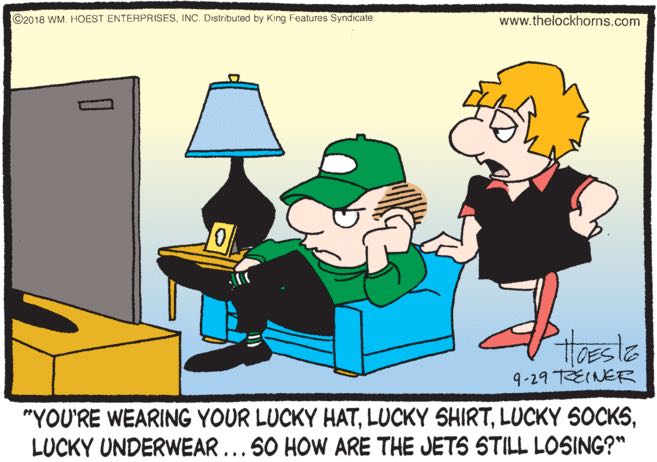 Congrats to the syndicate colorists who successfully researched and reproduced the New York Jets' team colors in this panel! Also, since the Lockhorns feel like a very Long Island family to me, Leroy's fandom makes sense, geographically and (I can say this as a similarly long-suffering Bills fan) spiritually. Anyway, my main point here is despite the best stabs at accuracy from everyone involved, Leroy still looks like Mario's brother Luigi, which is fairly comical and probably not helping the Jets in their quixotic quest for a winning 2018 season.
Pluggers, 9/29/18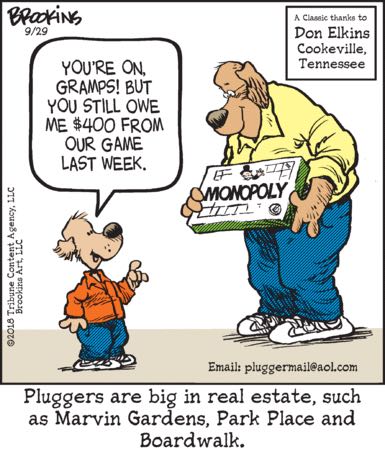 Despite appearances, this isn't an old man looking forward to some wholesome quality time with his grandson. That's the smile of a skillful Monopoly shark who's finally gotten to the stage of the grift when he says, "Say, why don't we try betting some big money on this one, champ?"
Family Circus, 9/29/18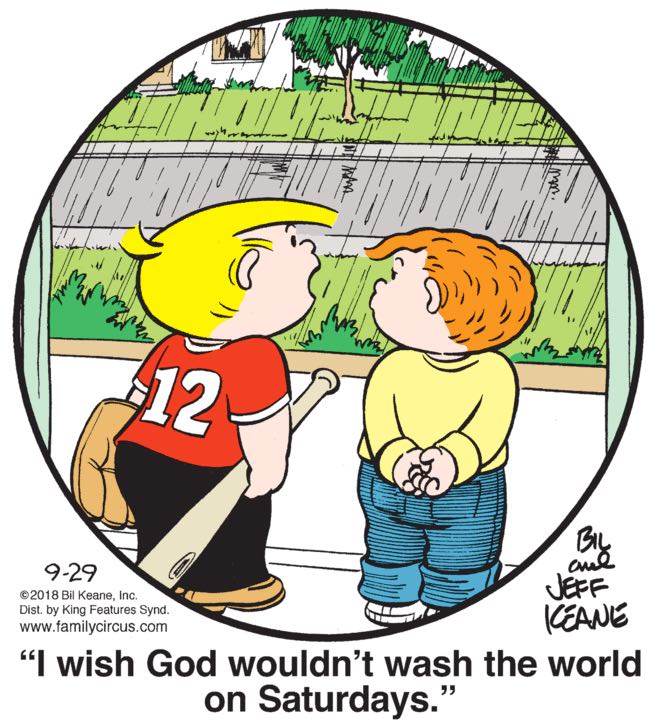 "Someday a real rain will come and wash all this scum off the streets — I just wish it weren't on a weekend, O Lord." I wouldn't have called it in advance, but seeing a St. Augustine/Taxi Driver mashup in the Family Circus just feels right.