Post Content
Blondie, 2/3/19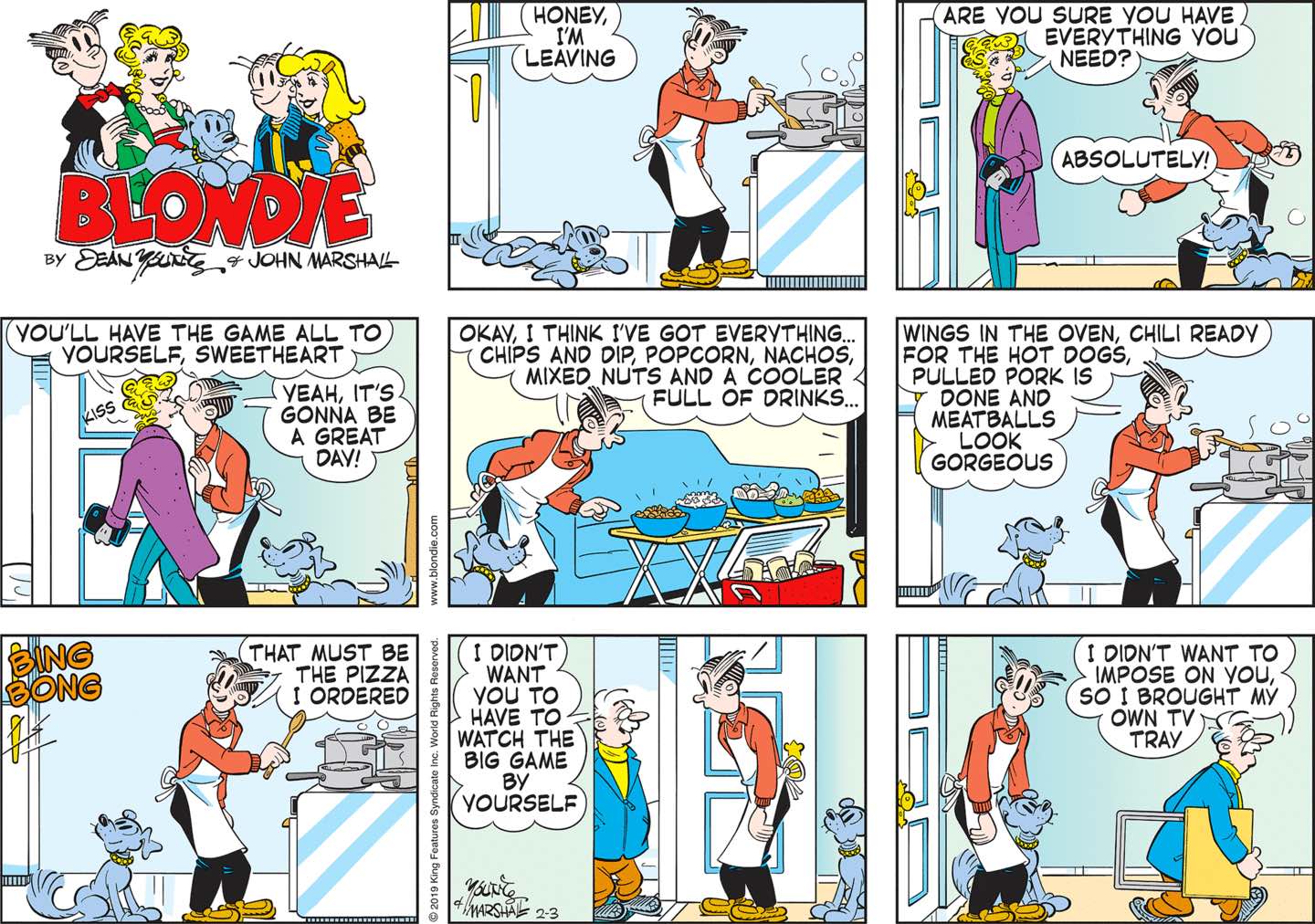 A thing that happens with sitcoms is that the characters often "heighten" over the years, becoming wackier and less moored to reality. A good example is Winston on New Girl, who began the show as one of the most grounded of the main characters and ended it as wildly, hilariously eccentric. Now keep in mind that even the most popular sitcoms rarely last more than seven or eight seasons, and compare that to legacy comic strips, which run for decades. Sometime in the 89-year history of Blondie, someone decided that Dagwood had a big appetite, and now … now look at this. Look at his Super Bowl dining plans. This is a suicide note, is what this is. Blondie is leaving because she doesn't want to see her husband's gruesome end; Mr. Dithers is there in a last ditch effort to save his employee by absorbing some of the damage.
Panel from Slylock Fox, 2/3/19

I don't feel like turning this panel over, but maybe the tree-monster will have a hard time hiding because it has glowing, nightmarish red eyes??? And a huge, gaping maw, an inky black portal to who knows what terror-void? And probably it wheezes, or moans, or makes other noises one might expect from an abomination against nature? Burn it, I say. Burn it to ashes as soon as you can!