Post Content
Hagar the Horrible, 2/2/20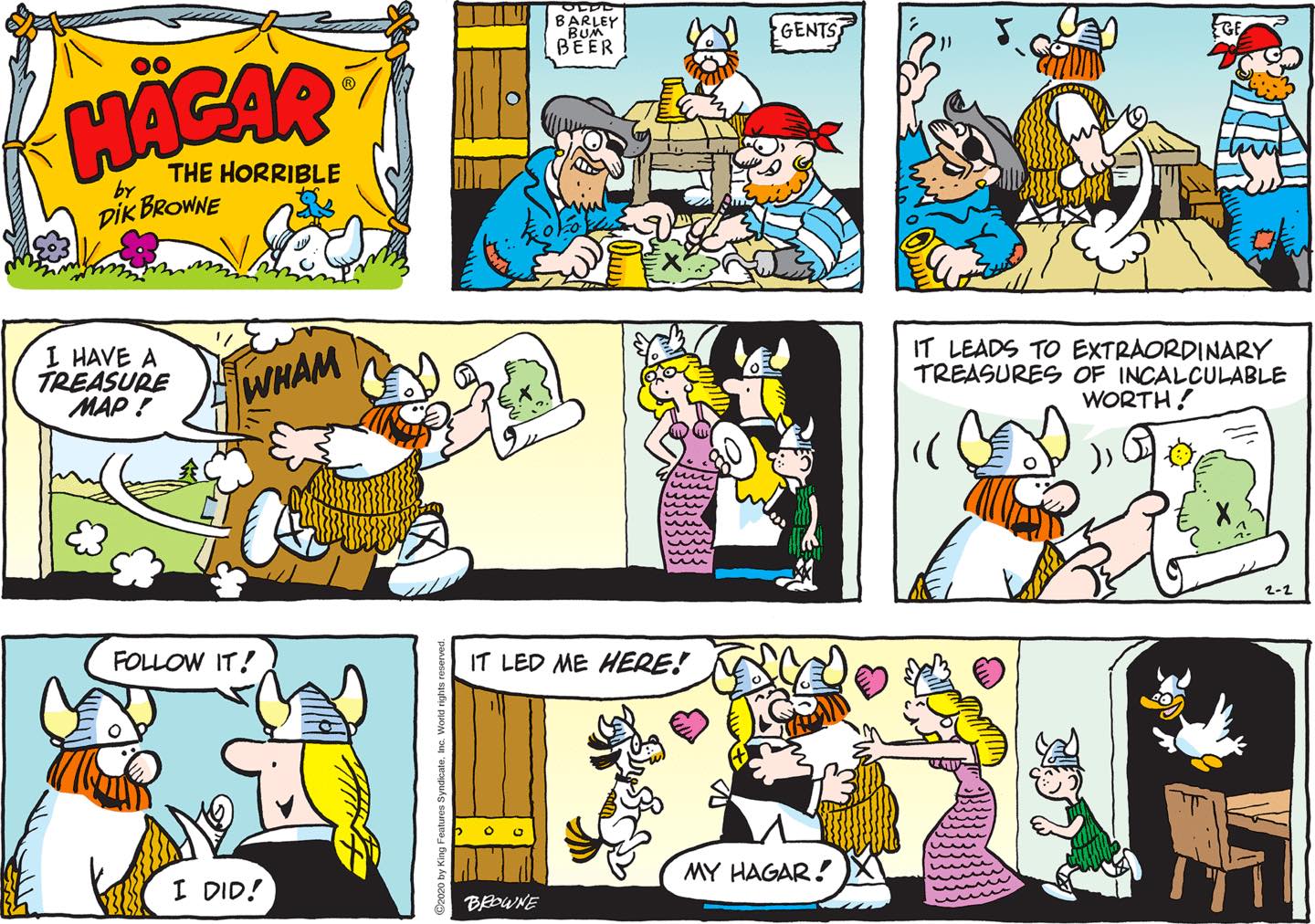 This should get some kind of award for the comic most changed when the top row of throwaway panels, which don't appear in some layouts, are removed. Without them, this is a sweet comic about Hagar making a fake treasure map as part of a grand gesture to tell his Helga and his kids and pets how much he cares about them. With them, it's the story of two bloodthirsty pirates who were planning on using their map to track a vicious Viking chieftain back to his home and murder him and his entire family.
Daddy Daze, 2/2/20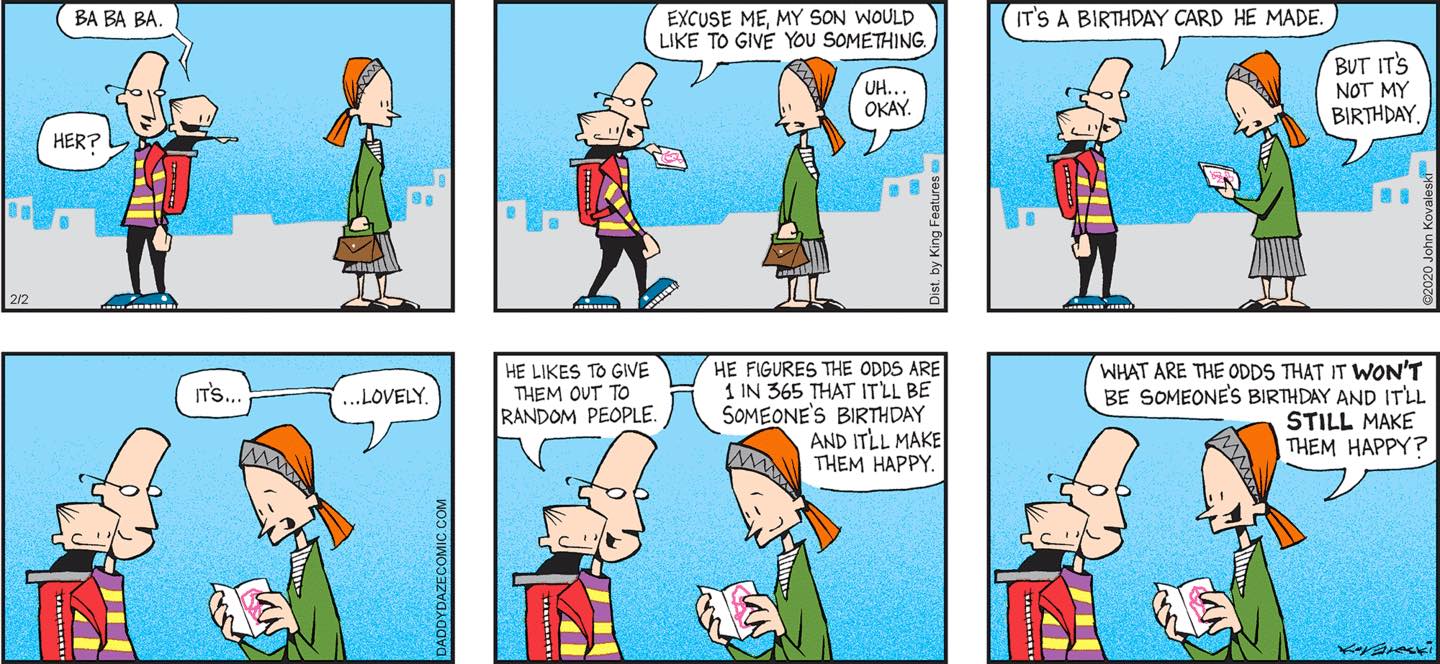 Lady, I can assure you that this preverbal infant did not come up with this elaborate plan to spread happiness to strangers. This weird dude is trying to lure you into something and you should run, not walk, away from it.
Crankshaft, 2/2/20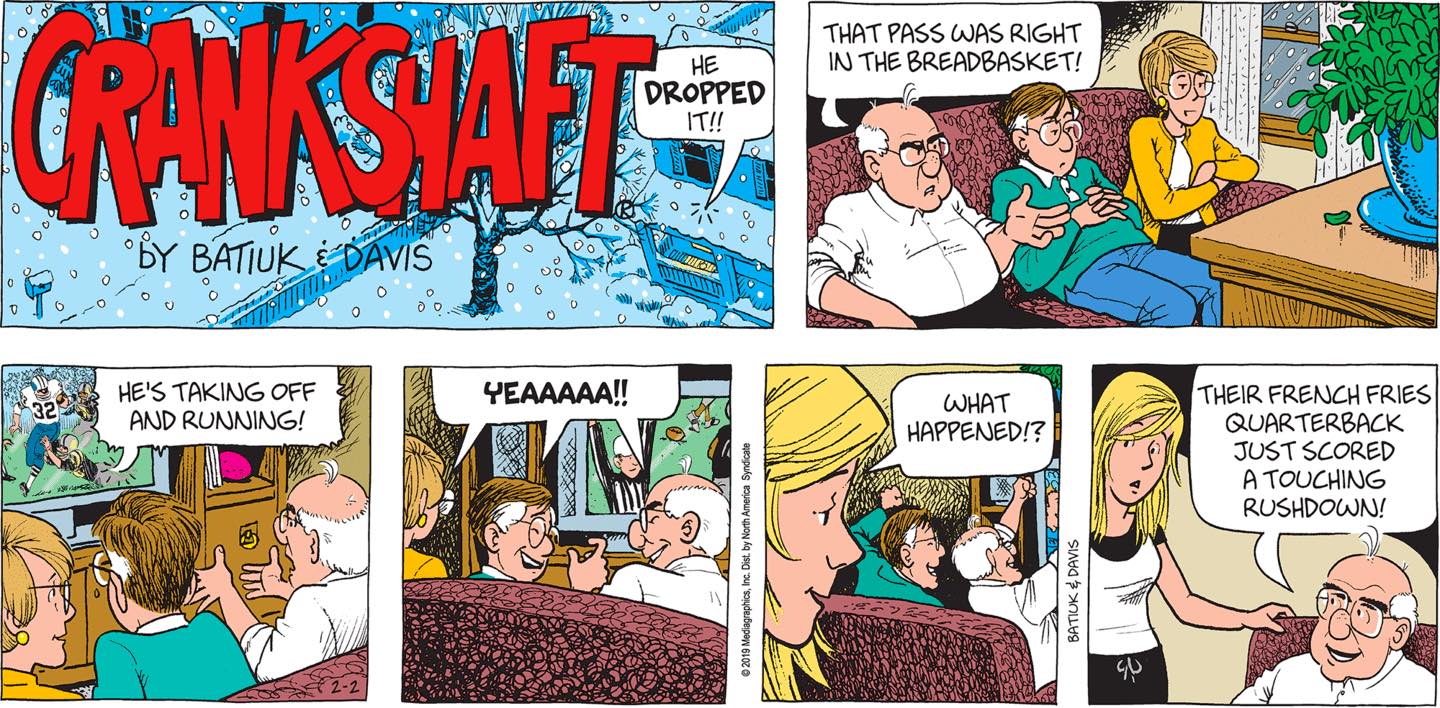 OK, fine, I guess Crankshaft didn't die after all. But at least we can console ourselves with the fact that, based on this, he's almost certainly dying, right?