Post Content
Pardon My Planet, 6/13/20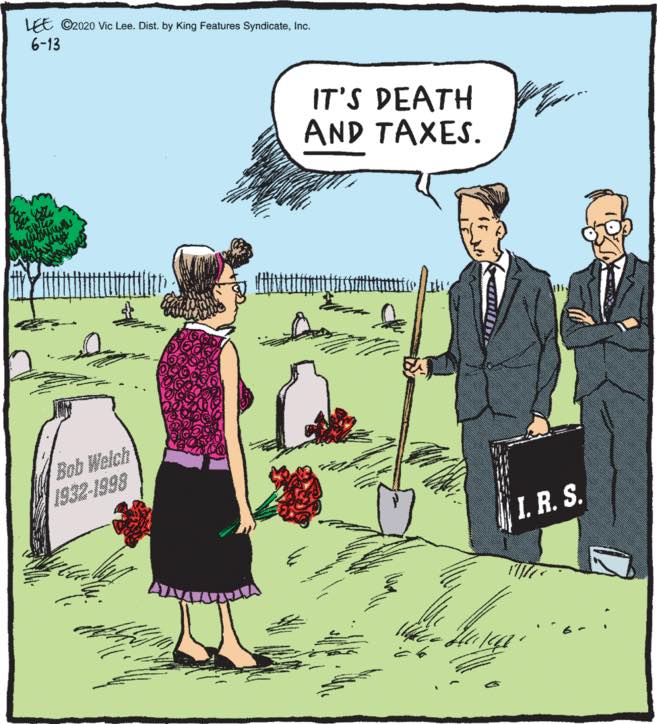 So they're gonna … dig up this guy? Who's been dead for more than 20 years? And … they're gonna make him pay his taxes? As near as I can tell there's no famous tax cheat with the name and lifespan on that headstone, so maybe this is some sort of name-check of an acquaintance of the cartoonist, whose grieving family surely didn't deserve this.
Beetle Bailey, 6/13/20

Generally speaking, those "delivery in [X] minutes or your pizza's free" rebates come out of the driver's paycheck, so I guess the joke here is that this guy is going to lose money because Beetle is holding him for a while at gunpoint.
Pluggers, 6/13/20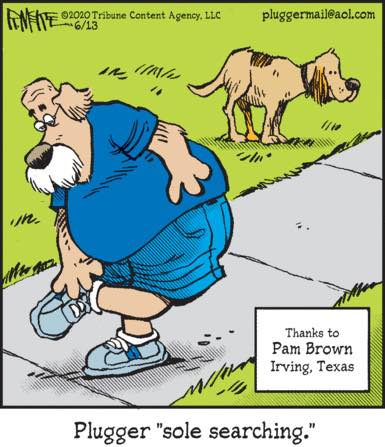 THAT'S RIGHT, MOTHERFUCKERS, PLUGGERS HAVE NEVER DONE A MOMENT'S INTROSPECTION IN THEIR LIVES AND THEY NEVER WILL