Post Content
Gil Thorp, 5/28/21

They say a happy marriage is one where each partner can still surprise the other, and by that definition my longtime partnership with soap opera comic strips has still got it. When this saga began at the library board meeting, little could I guess that it would lead here here, with a librarian gently letting a teen boy that she's been acutely aware of his erotic assignations in the stacks, and looking over her glasses as she asks pointedly if he lacks for company tonight.
Hi and Lois, 5/28/21

Every once in a while, Hi and Lois likes to remind you that Beetle Bailey is Lois's brother. Look, Chip has a picture of his Uncle Beetle on his nightstand! Also, it looks like Beetle has left the army and works for a fast food franchise now? Or maybe he's joined a Communist army?
The Lockhorns, 5/28/21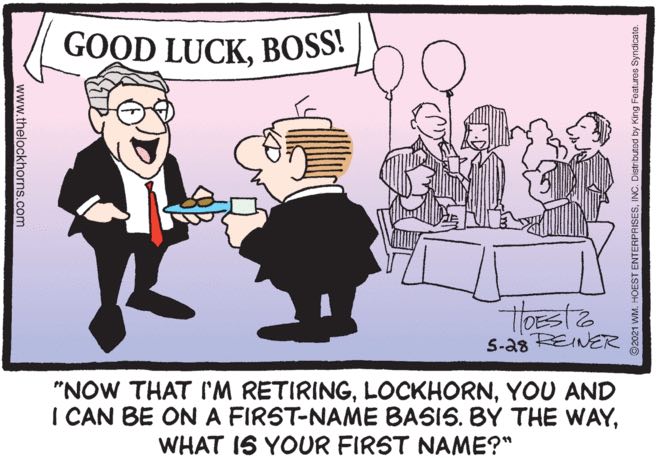 I guess the joke here is that Leroy has made so little impression that his boss doesn't even know his first name, but it's pretty clear based on the banner that none of the underlings know their boss's name either! Just a real sad lack of workplace camaraderie all around.