Post Content
Bizarro, 7/2/21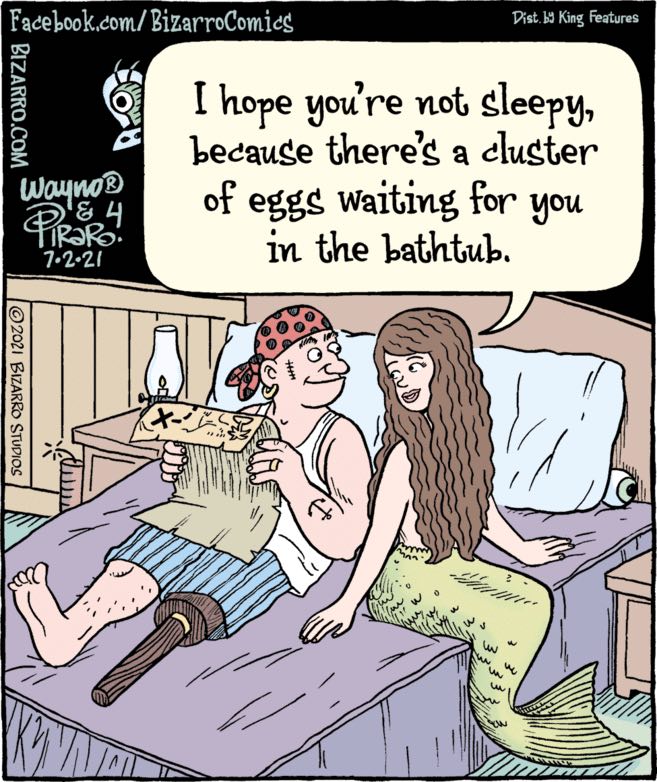 Hey, guys! Do you know how amphibians reproduce? In turns out that in a lot of species, the females lay unfertilized eggs in water, and then later the males come along and ejaculate onto them. Do, uh, do you think any of the people involved in the editorial process that ended with this cartoon being published in newspapers everywhere know this? Anyway, I know I don't usually talk about Bizarro here, but felt compelled to point out that the strip today went where Hagar the Horrible doesn't dare; I checked my archives to see if I had ever discussed Bizarro before, and it turns that (a) sometimes Uncle Lumpy does when he fills in for me and (b) this isn't even the first time it's done a "so how exactly does human-mermaid sex work" panel.
Dennis the Menace, 7/2/21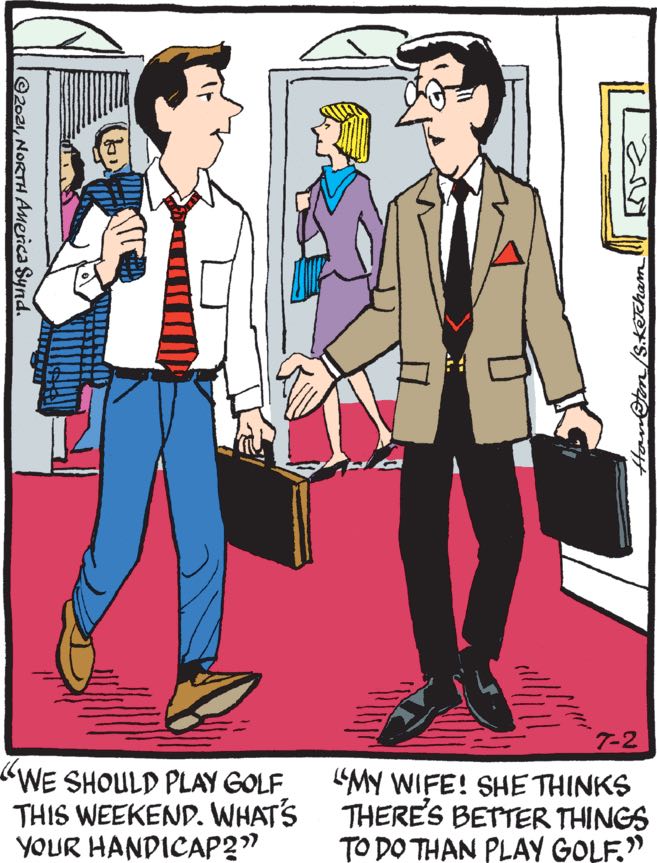 Wow, remember like two weeks ago when Henry was all like, "my wife commands me and I must obey?" Well, I guess he's still saying that, but he seems a lot less turned on by it at this point.