Post Content
Rex Morgan, M.D., 8/8/21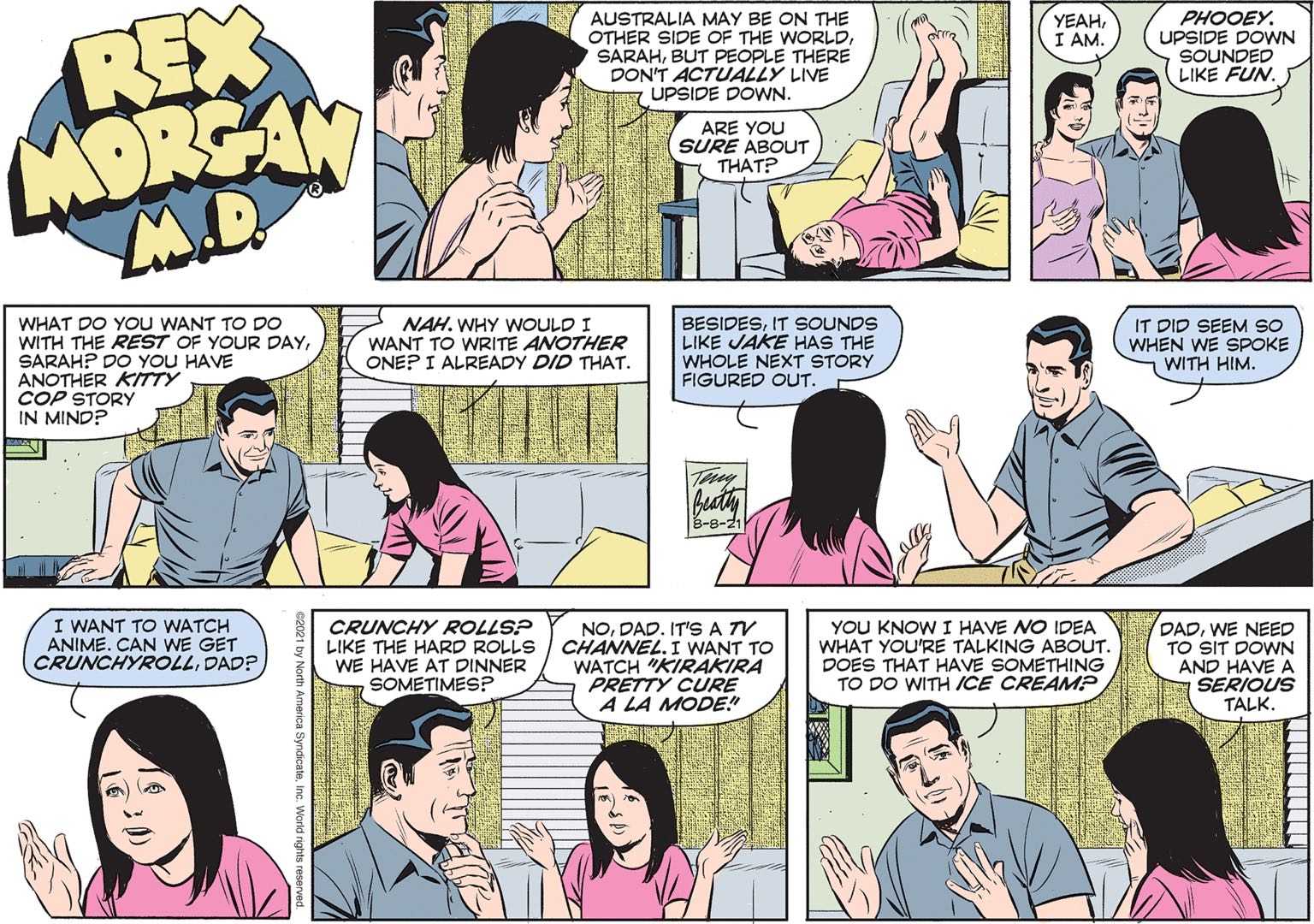 ME, MERE DAYS AGO: ugh, this whole thing with Sarah is so boring, can we please move on to someone else, even Buck would be better than this
ME TODAY: oh my GOD Sarah is about to DROP SOME ANIME KNOWLEDGE ON REX, this is the greatest moment in my life
Judge Parker, 8/8/21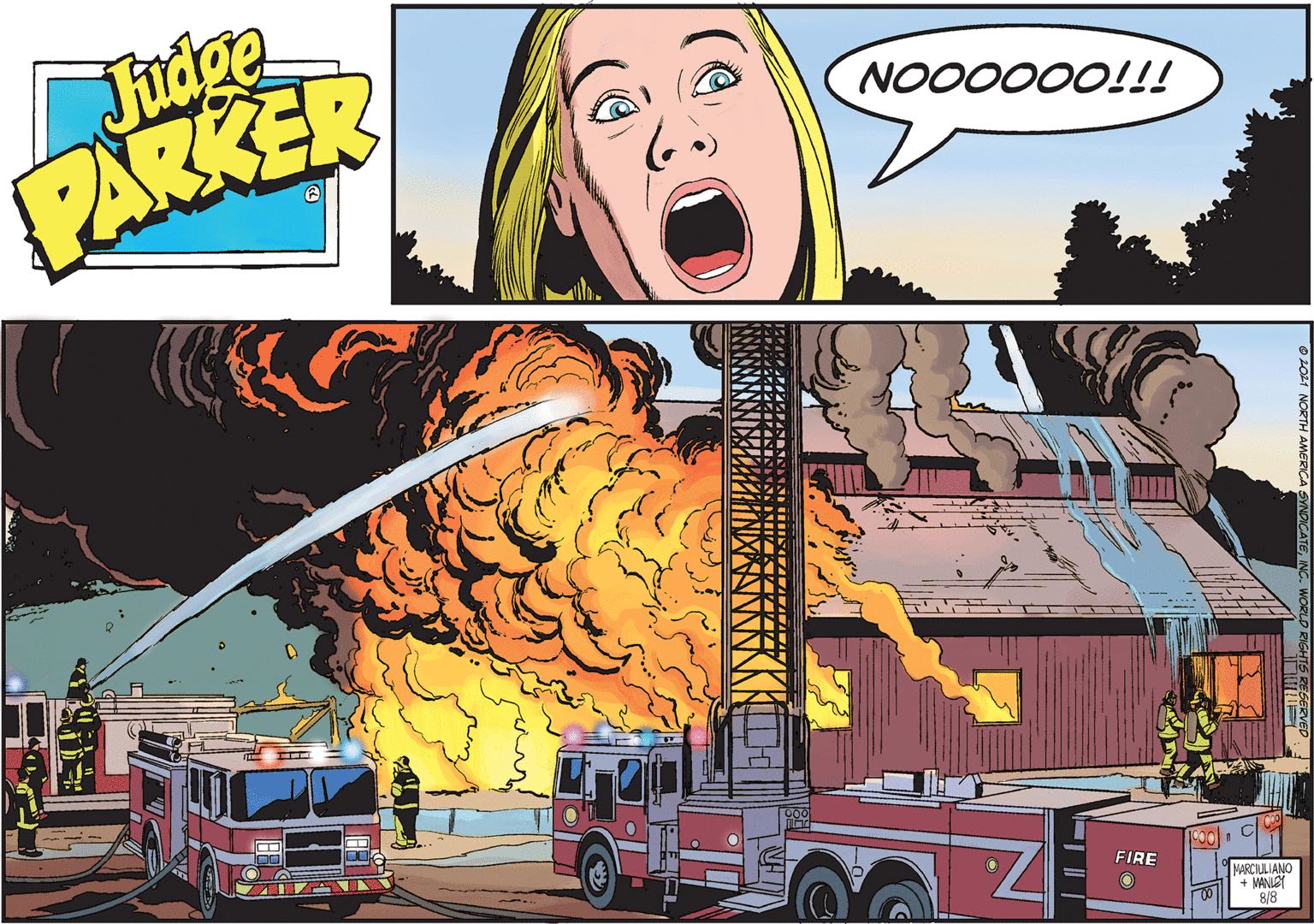 Oh, hey, remember when Abbey decided she wanted to open a bed and breakfast at Spencer Farms, only to discover fairly quickly that running a bed and breakfast kind of sucks? Well, not long after that, there was a worldwide pandemic that really hurt the global tourism industry and, long story short, it looks like Abbey has decided to burn the thing down for the insurance money. Sophie is really selling her anguish! Probably going over the top, but it's a nice little performance for a witness, just in case any arson investigators come snooping around asking questions.
Dennis the Menace, 8/8/21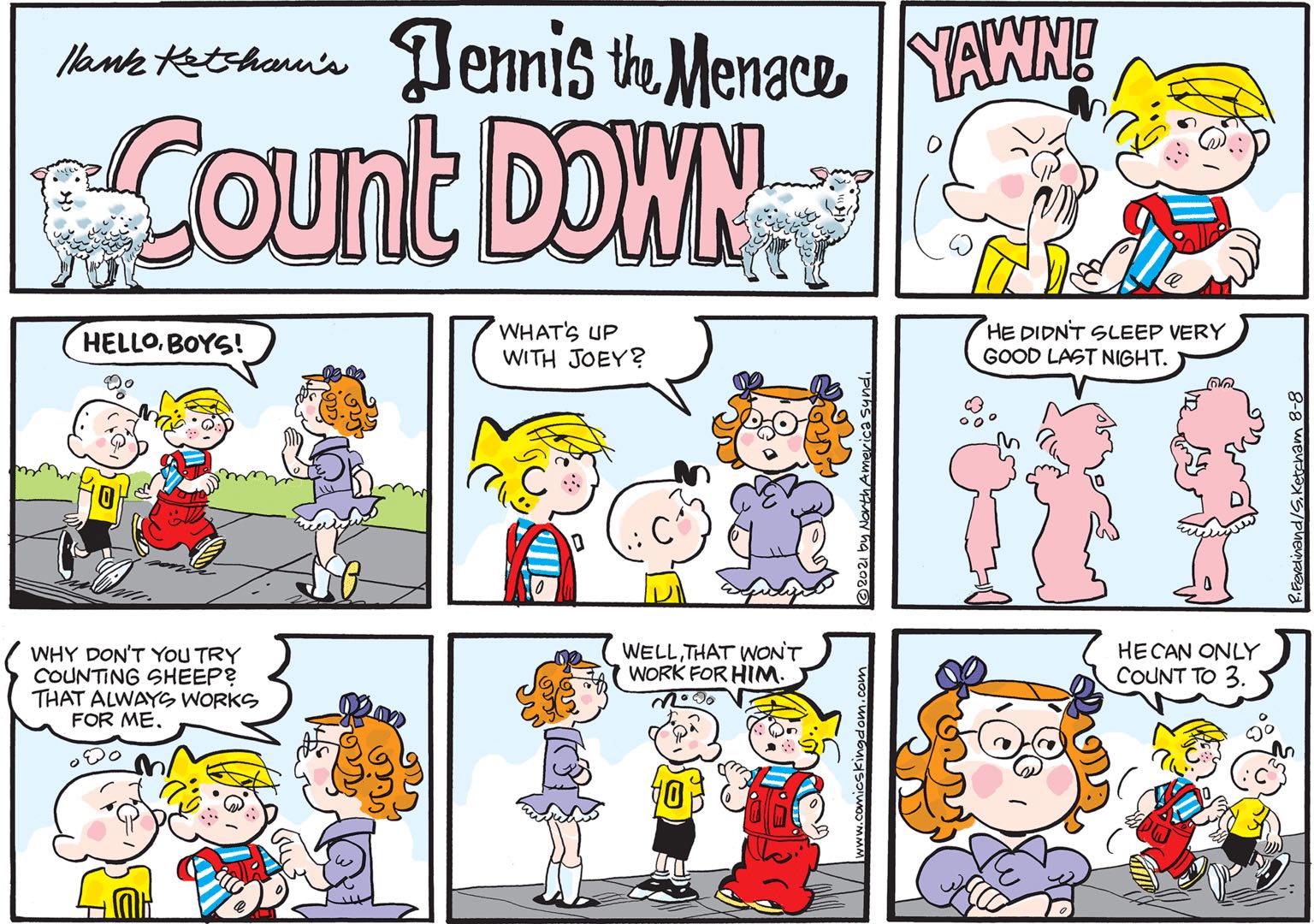 I like Margaret's bemused face in the final panel. It's like she's finally figuring out that these boys she spends way too much time with may be kind of dumb. Better late than never, girl!