Post Content
Daddy Daze, 8/15/21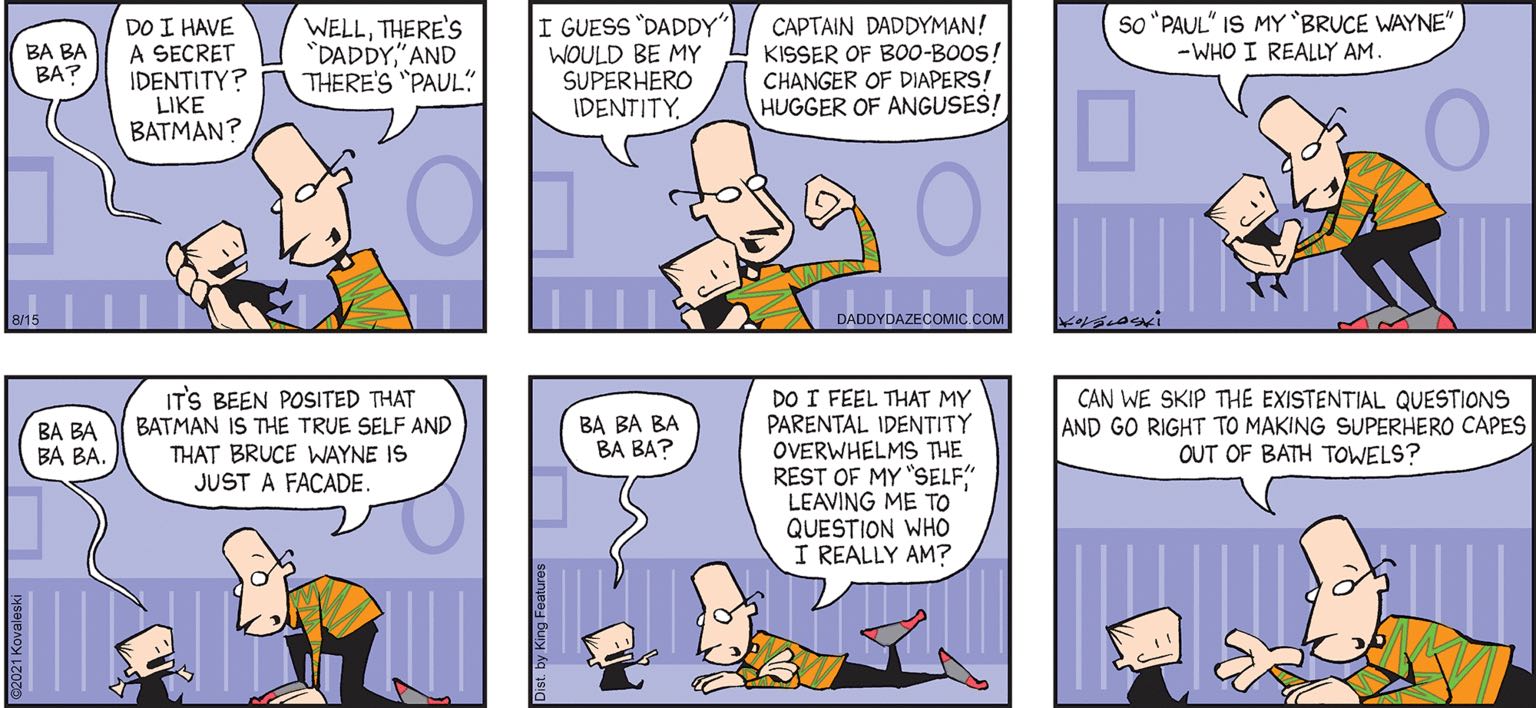 When I first read this strip, I felt an immediate spike of anger when I got to panel four. "Damn it," I thought. "It's Superman for whom the 'secret identity,' Clark Kent, is the façade. Bruce Wayne is the real man and Batman is the persona. How dare they print this garbage in the newspaper!" But then I took a step back. Do I really care that much about superheroes? No, I do not. Have I actually given this subject that much thought? No, I have not, and upon reflection I may just be repeating sentiments from a David Carradine monologue in the 2003 Quentin Tarantino film Kill Bill. "Paul" or "Daddy" or whatever you want to call him is just a sad, lonely man projecting complex semantic meaning onto his infant son's incoherent babbling, and who am I to criticize whatever coping mechanisms he feels are necessary?
Funky Winkerbean, 8/15/21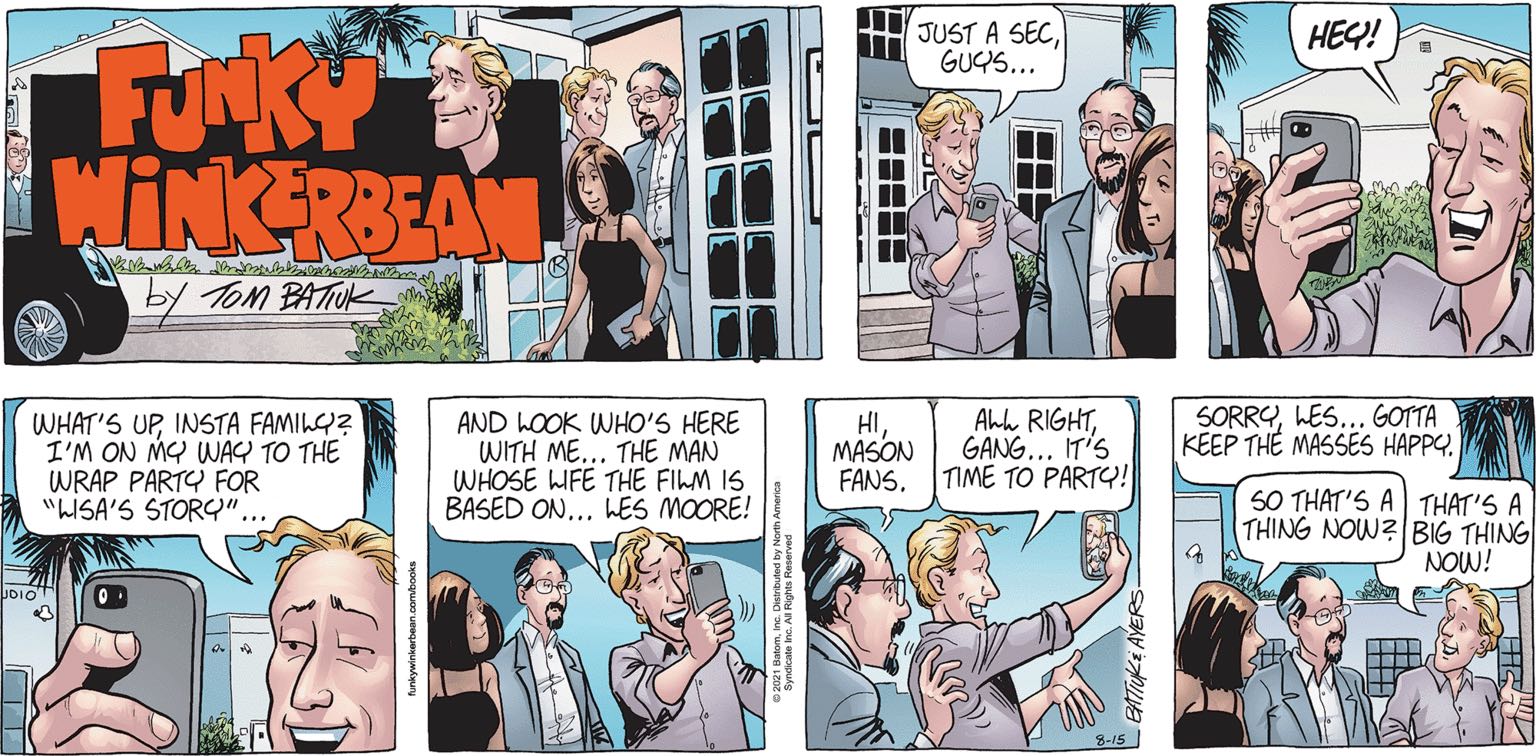 A fun thing to remember is that Mason was introduced during the first "let's film Lisa's Story" plotline, and at that point he was part of the empty-headed cadre of Hollywood ghouls who couldn't possibly do justice to the sad story of Lisa dying of cancer. He later evolved into a "good guy" character, a transformation that climaxed him into agreeing to make the right kind of Lisa's Story movie, but every once in a while the strip remembers "Oh, right, this guy is the sort of vapid movie star that a thoughtful person like Les would hold in contempt," so despite being blown away by how good the rough cut of Lisa's Story: A Mason Jarre Joint was, Les still gets to feel superior because Mason is doing social media content for his fans on Instagram, like a whore. Never mind that without those fans this terrible cancer movie wouldn't have gotten the money to be made at all! Anyway, I like how Cayla seems genuinely dumbstruck to learn that someone might do something to make other people happy.