Post Content
Mary Worth, 9/24/21

God damn, look at him. Look at that adorable little smooshed face! Obviously I'm not talking about Wilbur, obviously, how dare you, I'm talking about Pierre, and yes I am going to imagine his internal monologue in a hilarious French accent, and I urge you to do the same as you read the following aloud: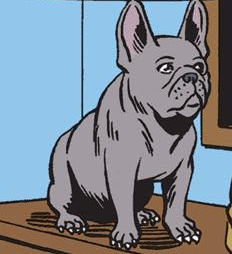 "Mon dieu, is zees the man who will be taking me home from zis shelter? Does he plan to make another child out of me, as a, how-you-say, substitute for his absent daughter? I am weeling to give zis a chance, because I believe he will be dropping many items of food on the floor where I can reach them, but I shall remain vigilant for trouble!"
Ahh, Pierre! Your Gallic detachment and stoicism will get you through the next few troubled months, hopefully!
Rex Morgan, M.D., 9/24/21

"So whaddya say? Wanna give her another li'l bonkus on the old conkus? Another round of mind-wiping? She'll probably be fine, and then we can keep all the money from the Kitty Cop book that she won't remember!"
Funky Winkerbean, 9/24/21

Huh, so you're saying you want to spend … more time with your husband? Wouldn't have been my call, I'll say that.