Post Content
Beetle Bailey, 11/12/21

Plato is exactly the kind of dork who would try to pull off the "the most erotic organ of all is the brain" thing, but declaring that he's about to read erotic fiction and jerk off his cerebral cortex right here in front of everybody is a bridge too far.
Family Circus, 11/12/21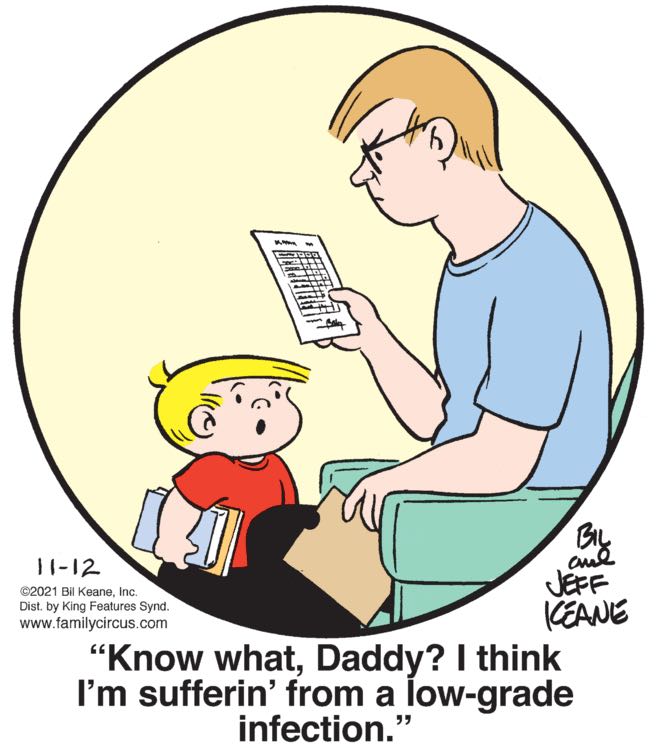 Meanwhile, Billy is claiming to have some kind of terrible amoeboid brain parasite in a last ditch effort to avoid the consequences of just being kind of dumb.
Mother Goose and Grimm, 11/12/21

Here's today's Mother Goose and Grimm! It's about some dogs that are about to piss on another dog's tongue.