Post Content
Marvin, 8/20/23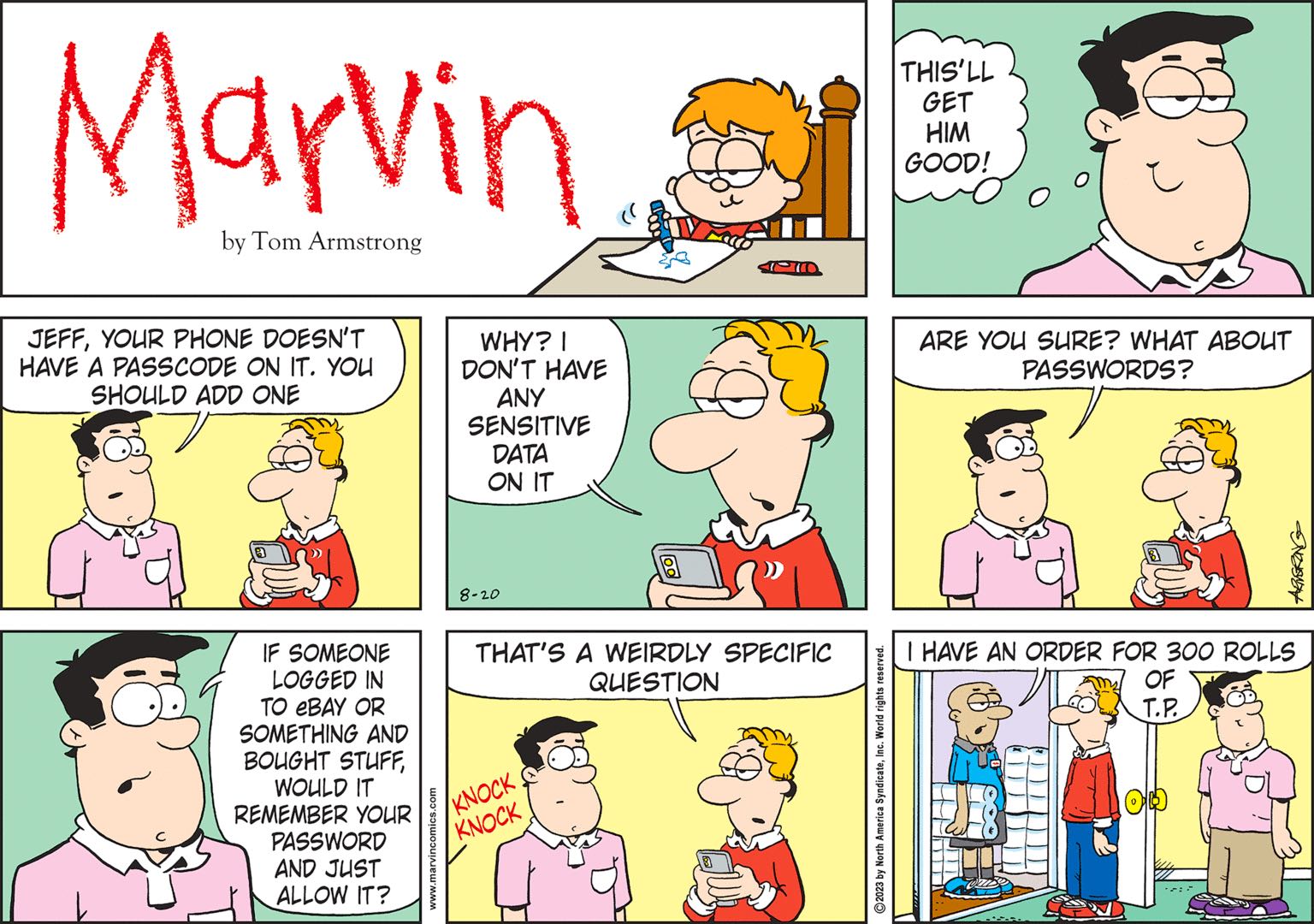 You well know that I do not consider the syndicated comic strip Marvin to be the pinnacle of sequential art, but today's strip is even more shambolic than usual, its narrative completely falling apart upon the slightest examination. Why is Jeff's work frenemy whose name you cannot make me retain or look up hanging out at his house, on a weekend, and why are they just standing around the living room while Jeff passive aggressively dicks around on his phone? Why has not-Jeff chosen to set up his "hilarious" prank by posing a series of seemingly earnest questions? Why would you buy a bunch of toilet paper on eBay, of all places? And why isn't Marvin even here? Damn it, if you're going to do a toilet paper joke in the comic strip Marvin, then Marvin (the character) should be involved.
Blondie, 8/20/23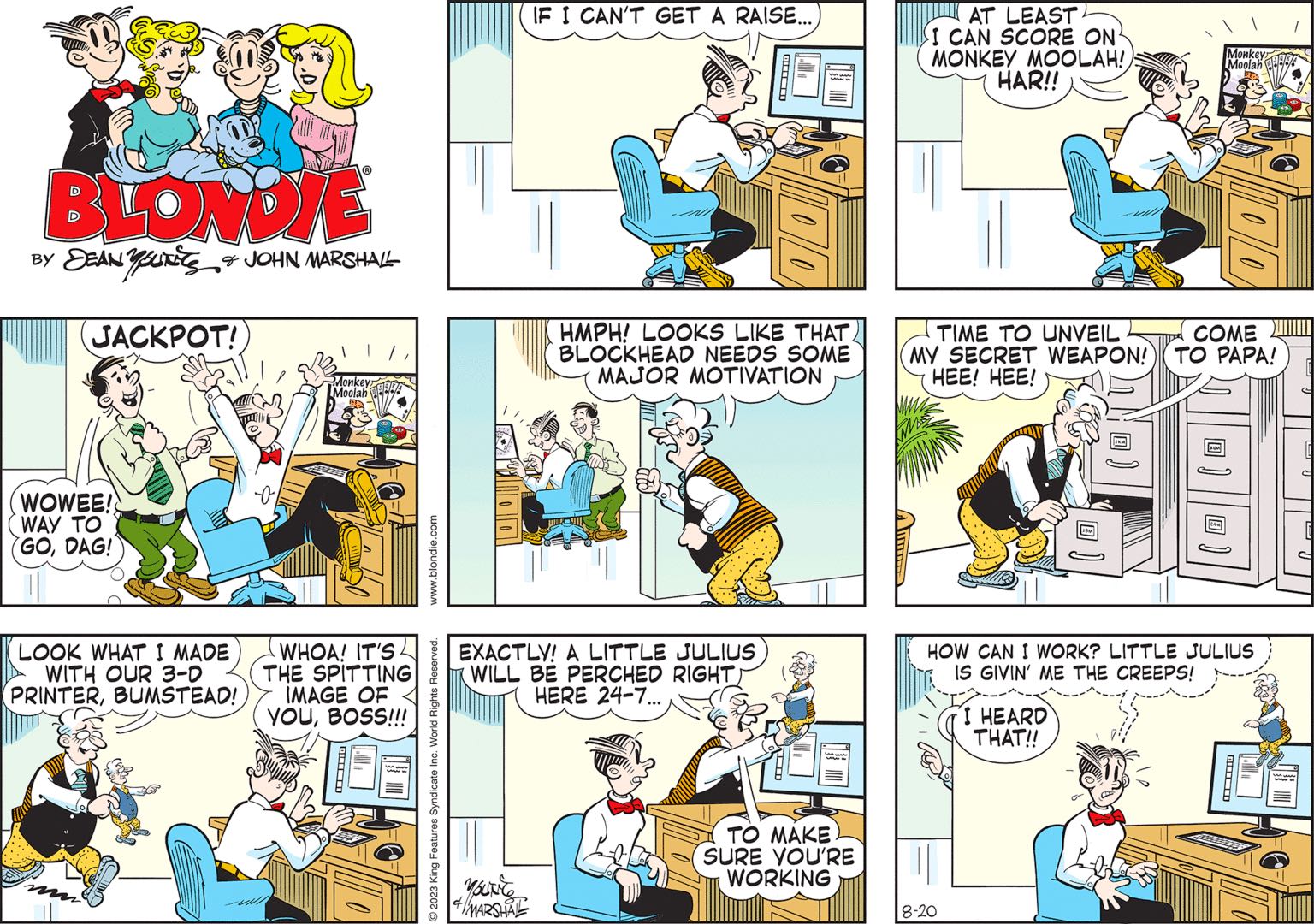 This one drives me crazy for one specific reason, which is that Dithers mentions that he used the company 3-D printer to make his mini-Dithers homunculus. The whole scenario is pleasantly absurd without that fact, please do not make think about the mechanics of producing this thing or the business reasons why DithersCo might own a 3-D printer.
Dennis the Menace, 8/20/23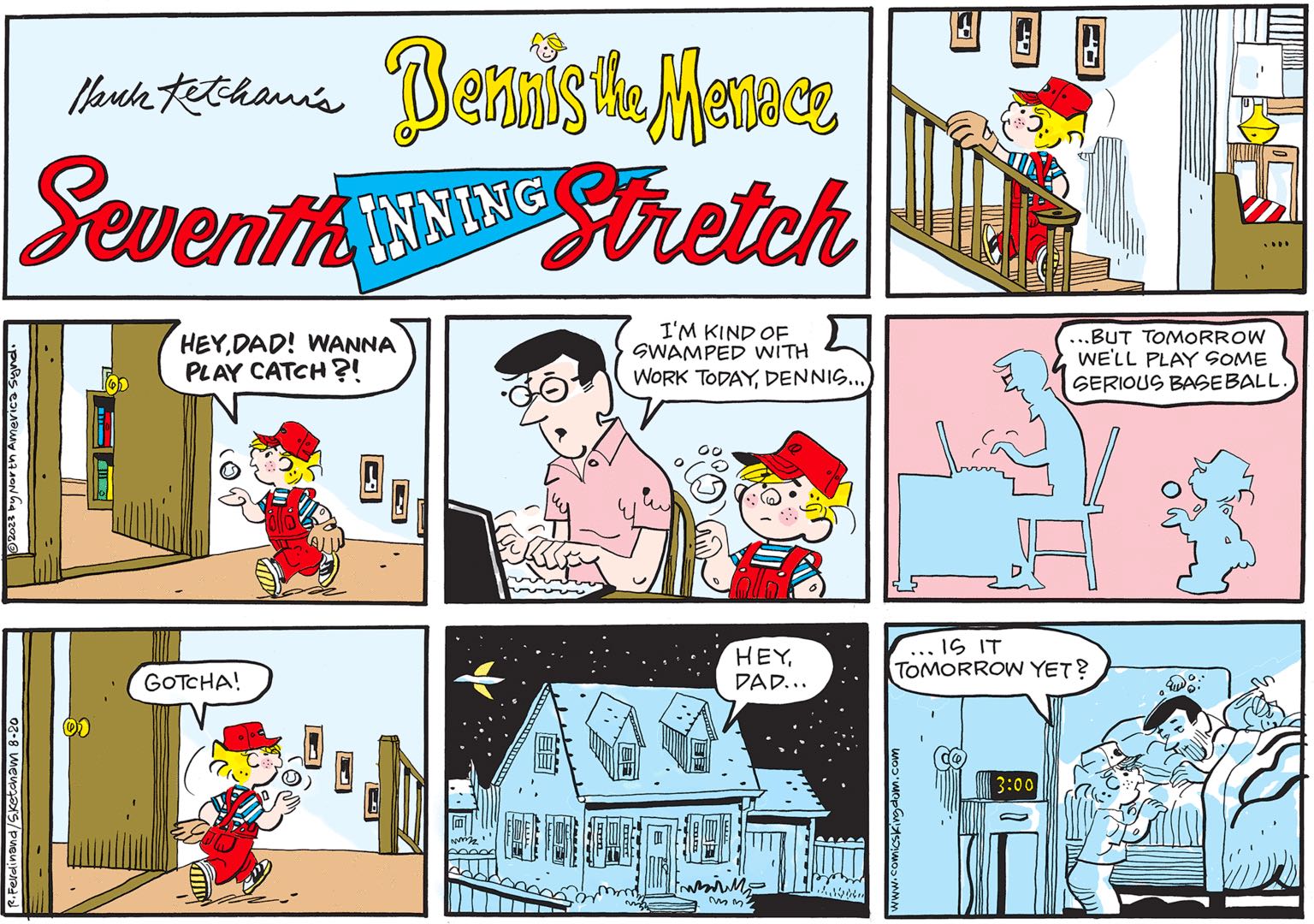 This one I have no complaints about. Is there anything more menacing than a child who needs more love and attention than you're equipped to provide? Extremely dark, no notes.