Post Content
Gasoline Alley, 10/22/23

OK, I dunno, look, maybe weeks and weeks of talking bear bullshit have ground me down into submission, but I find these comical aliens in their over-the-top uniforms kind of charming? A little? They're whimsical, but that whimsy is tempered by the fact that, as their commander makes clear in the first panel of the bottom row, they are very much going to die upon contact with Earth's atmosphere and biome, which is wholly toxic to them.
Rex Morgan, M.D., 10/22/23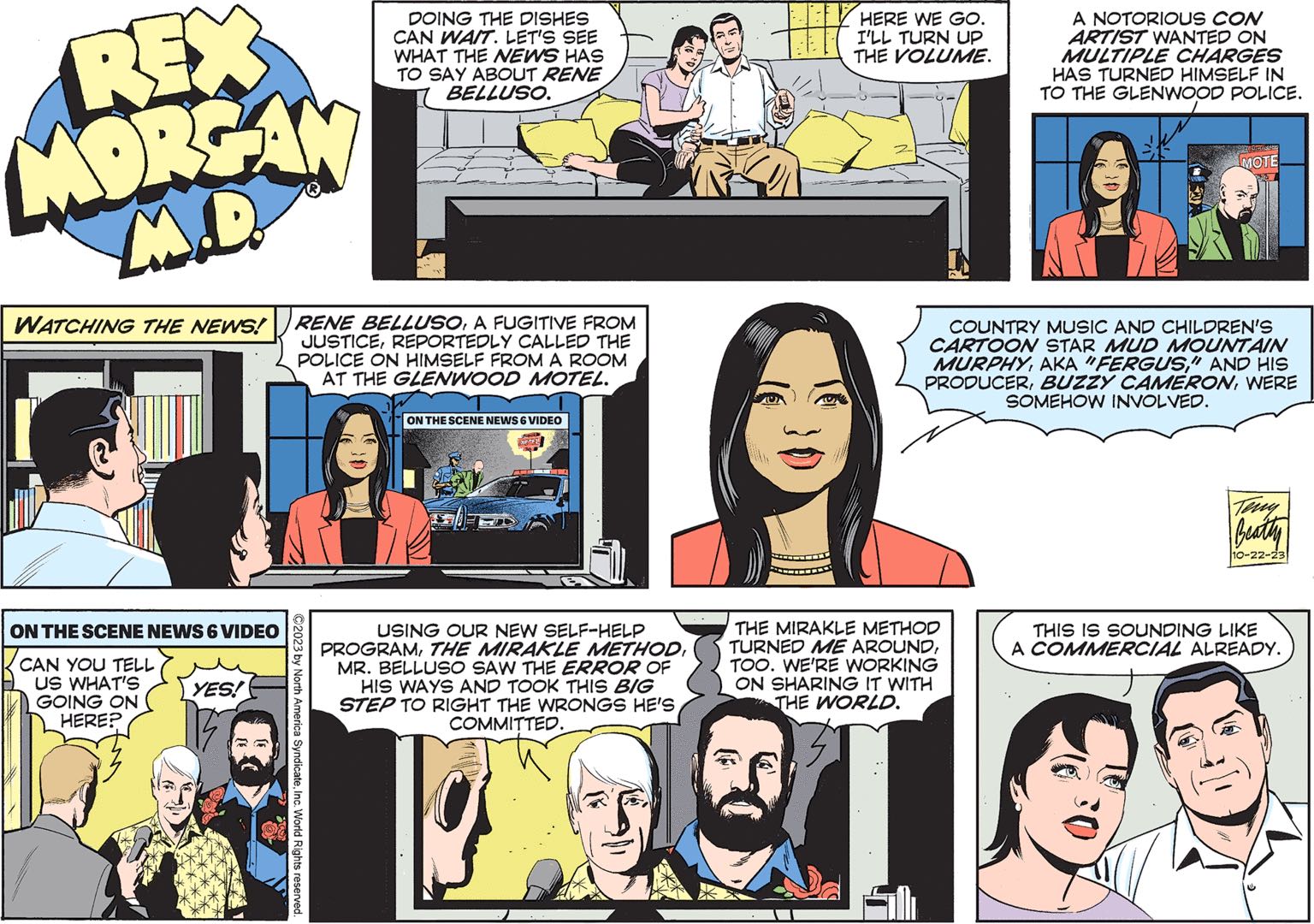 Ha ha, Rene's only been in the police car for a few minutes and Buzzy and Mud are already writing him out of the Mirakle Method story! He's never going to see a dime of the money they promised him! Mud hasn't reformed, so the Mirakle Method is as fraudulent as Rene always thought, even though it worked on him, so maybe it actually does work; it's confusing but I have to respect it.
Crock, 10/22/23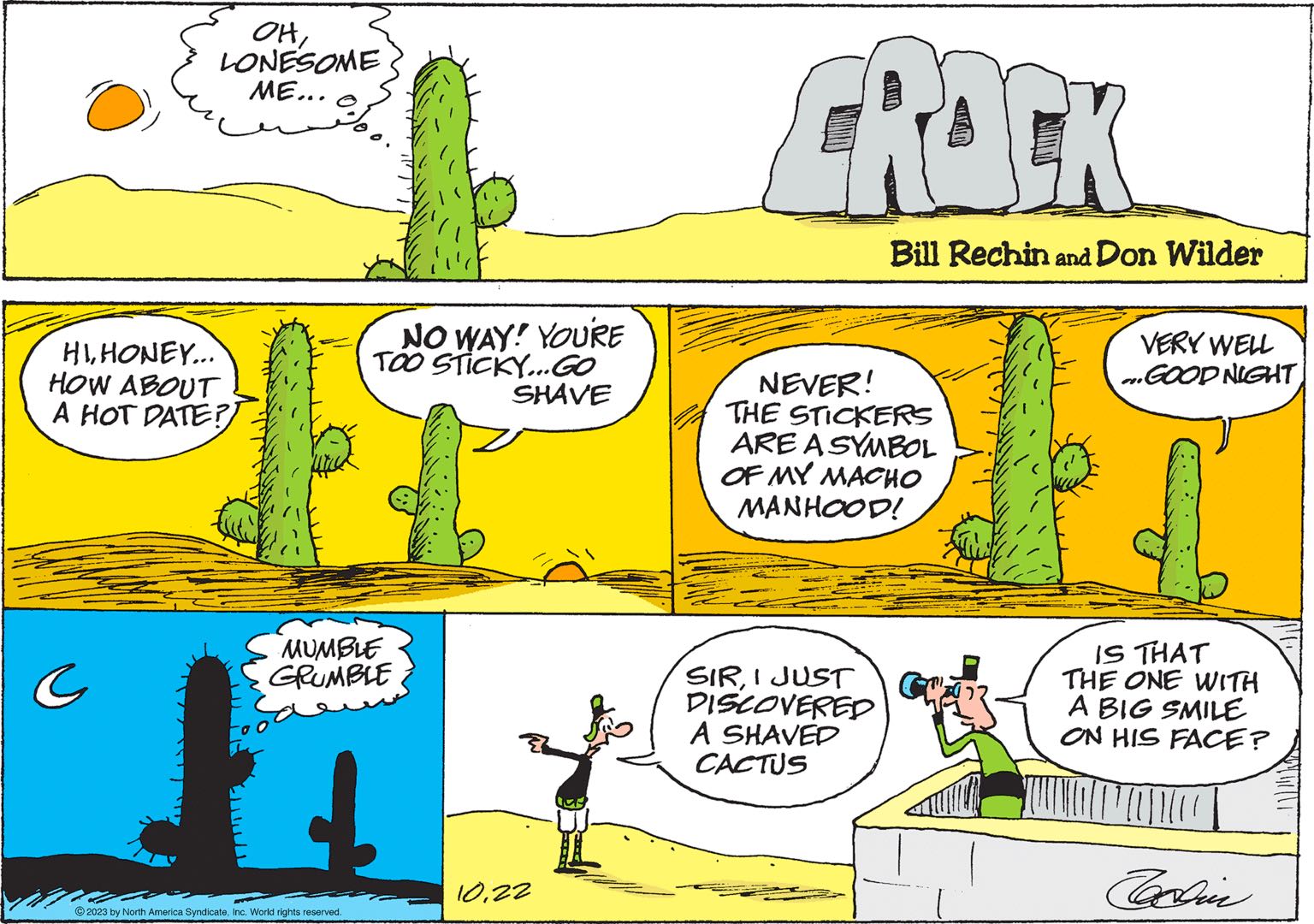 This one works on a couple levels. It's about cactuses that fuck, but it's also a metaphor about how ladies love a guy who shaves his dick. Comics really are an incredibly rich and expressive medium.