Post Content
Baldo, 6/21/06

Hey, Baldo, not everybody who objects to improper use of quotation marks is a humorless pedant, OK? We know how to have a good time! We know how to cut loose! We do that by dressing up as characters from a soap opera comic strip!
I wouldn't expect you to understand.
Folks, I need to say that I am totally awestruck by your response to this project. As if I wasn't already feeling all warm and fuzzy that several thousand people a day come visit to share my obsession with all things comical, I've apparently convinced 15 otherwise sane individuals to dress up like a character from soap opera comic strip and send me their pictures. I'm about to cry a single majestic tear myself.
In the most important sense, you are all winners. But since this is America and we're not commie pinkos, only one of you will actually be the winner and appear on a mug. Which one of you that will be, I cannot say at this time. I will probably dedicate a lot of thought on the subject this weekend and come to my Solomonic decision on Monday, though I guarantee nothing about that schedule. Meanwhile, though, let's all look at and appreciate the truly amazing folks who sent me their wacky pictures.
Let's start with the pics I posted last week. First there's AirForbes: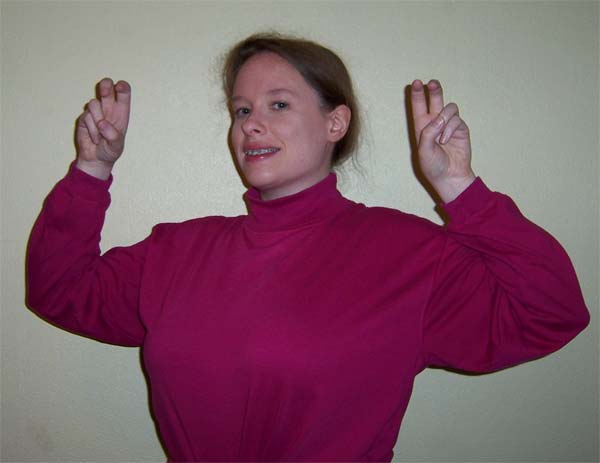 RetroVirus: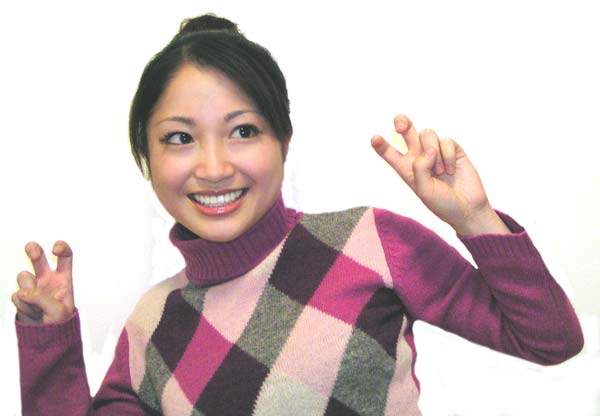 Bria: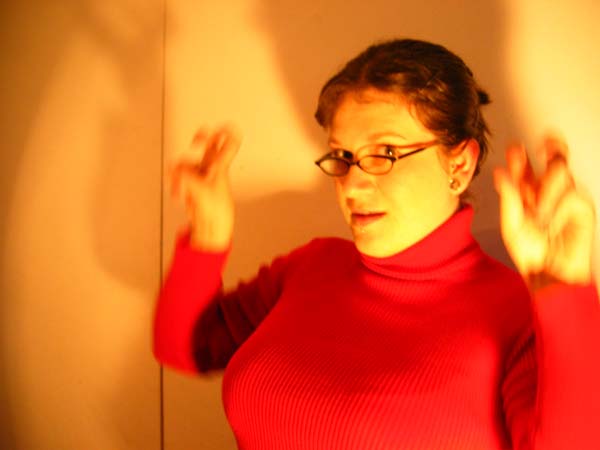 Lucy Van Pelt (including a pic she sent that I didn't run before, altered with the magic of Photoshop filters):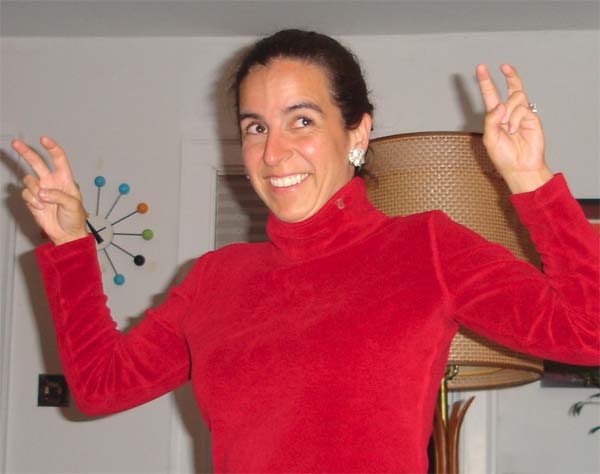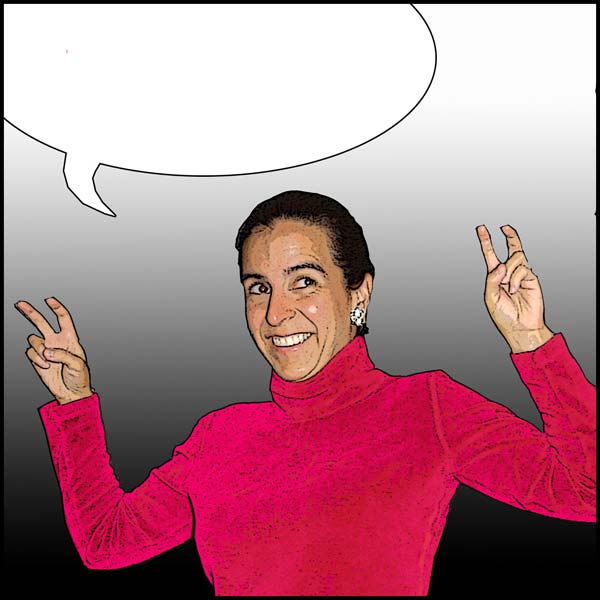 And Dr. Jeff Cory, the only male type with the cojones to enter: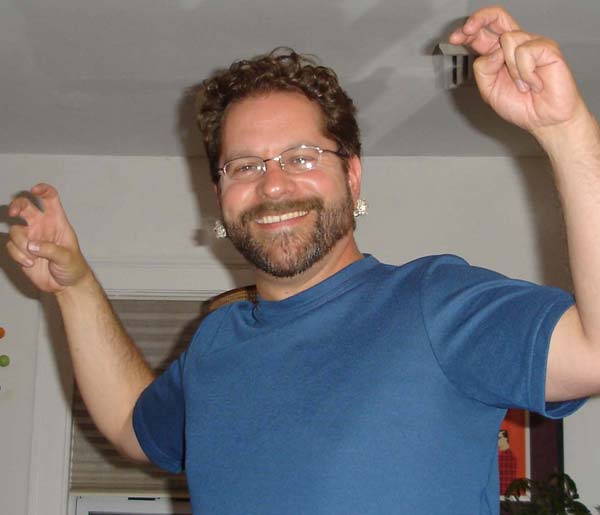 Now, the new batch! First off is a contestant who didn't respond to my question about what name she'd like to be known as … I'll just call her "Contestant #1":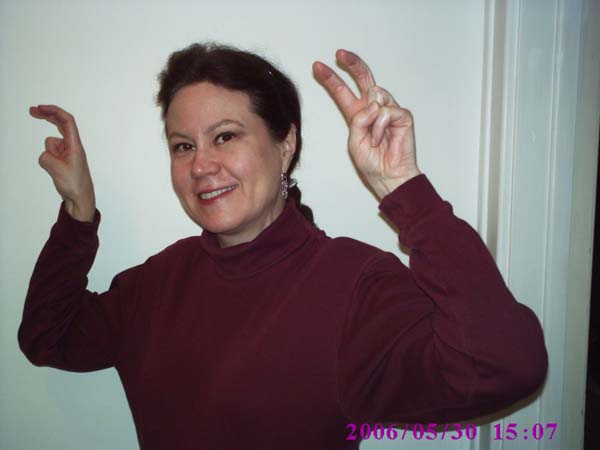 Here's JennyFromDaBuck: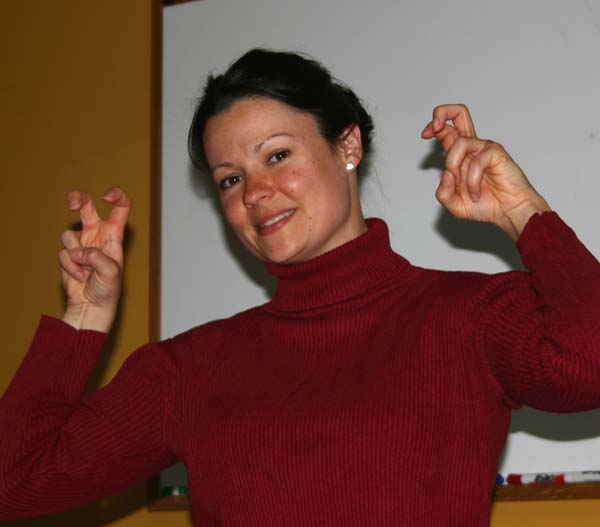 Margaret, who served as the model portion of a team that also included Justin and Dji: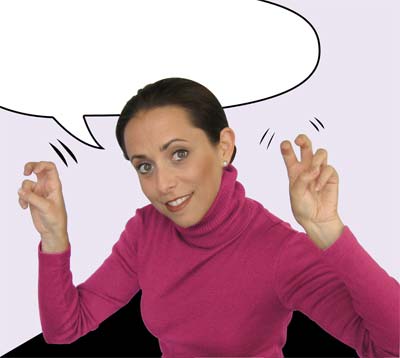 Miss Molly: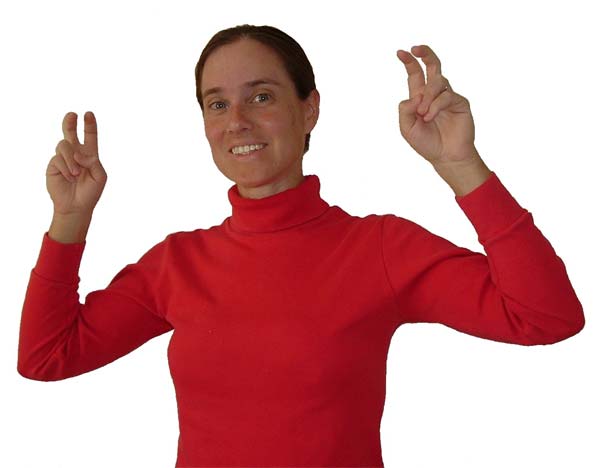 A couple from mon-ma-tron, the first naturalistic, the second Photoshoppified: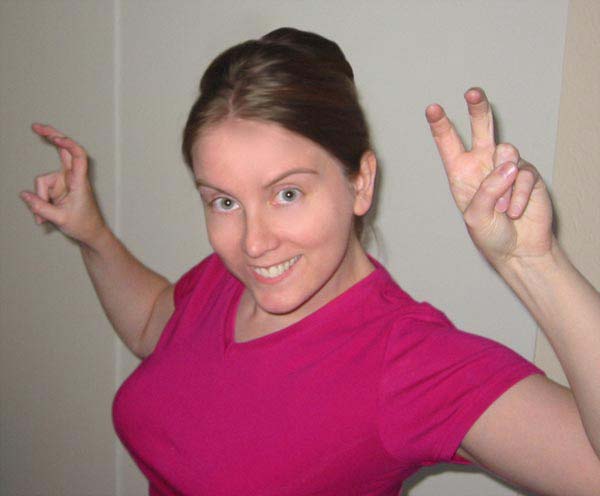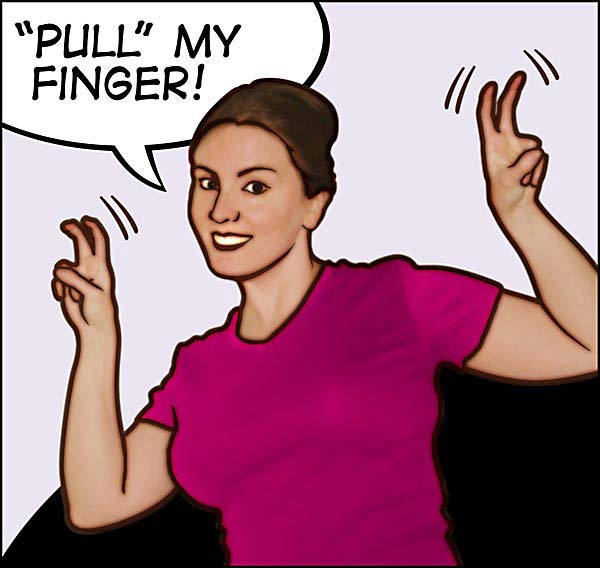 Rem Koolhaas: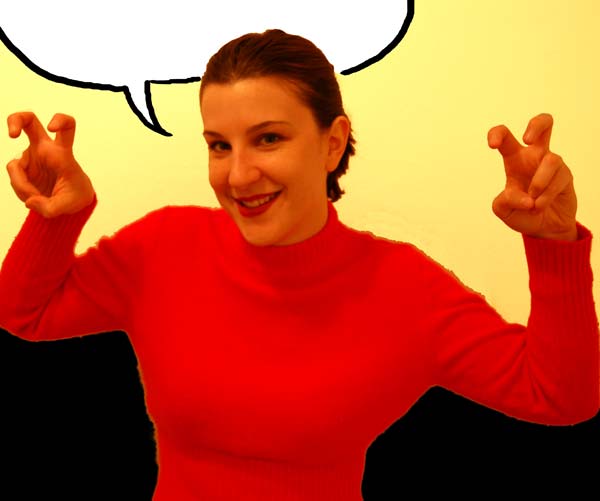 Talia: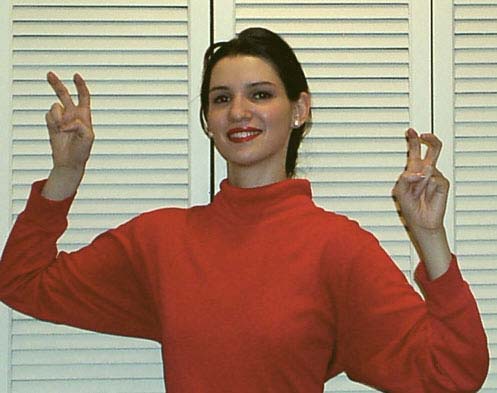 tanya2s (note subtle Photoshoppery):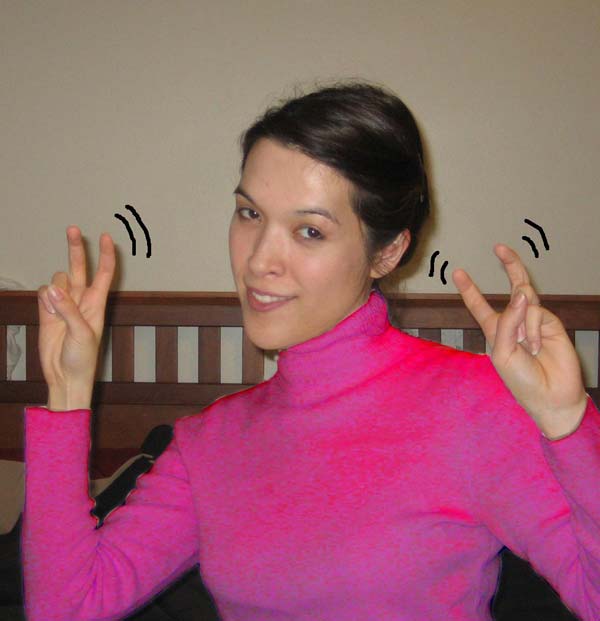 And, last but certainly not least, here's an entry from a dynamic duo of sisters, tracibub and jenners (it's not clear to me which one was behind the camera and which one was in front of it):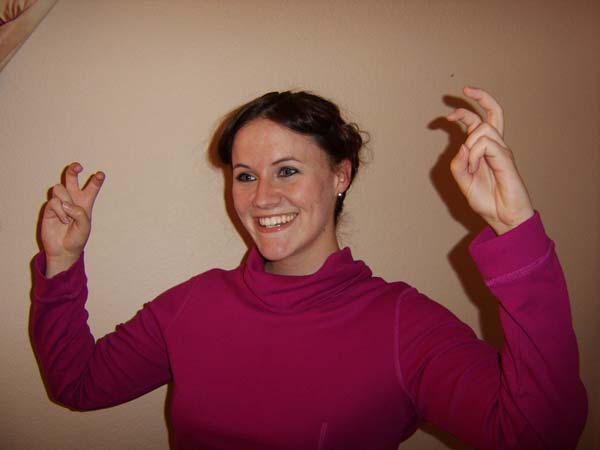 Then there are the drawings. Dave Willis' Margo à  la Warhol is bound for glory: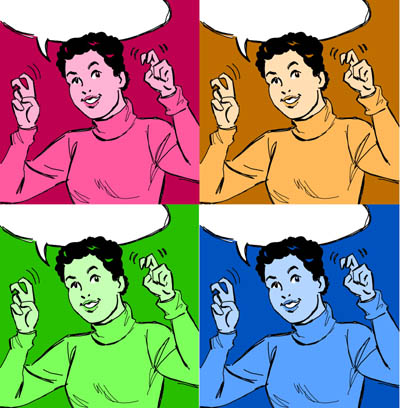 Then we have this offering from the Baldwin Gallery: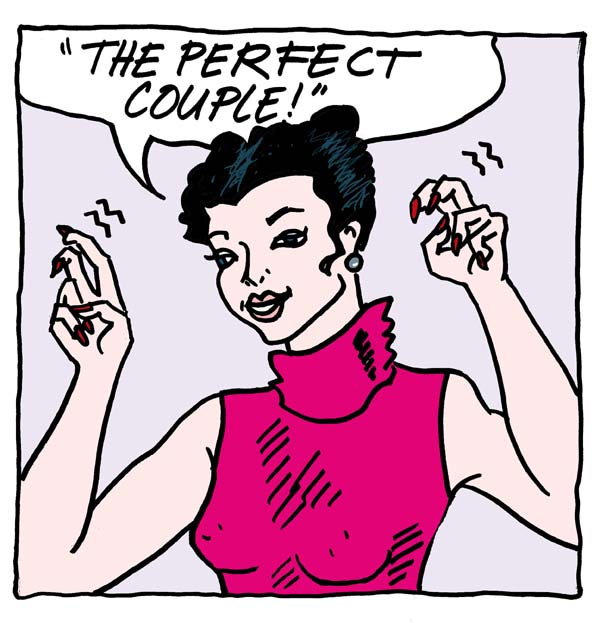 Pantsman offers this exercize in mashups/copyright violation ("This will likely make a lot more sense if you've actually seen the Family Guy episode in which crazy Margot Kidder has dinner with the Griffins," he says):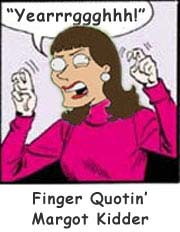 Finally, there's this compelling yet terrifying drawing from CulturePulp artist Mike Russell: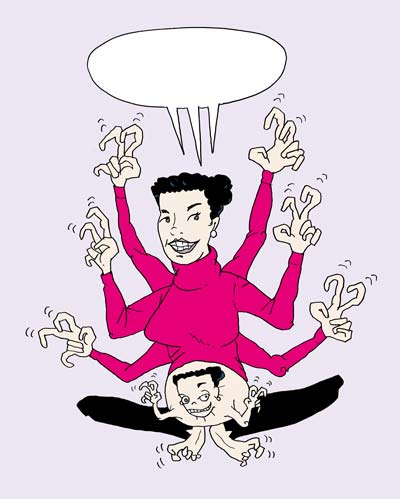 Enjoy! While I figure out how the hell I'm going to pick just one. What have I gotten myself into?
Meanwhile, don't forget the golden rule of commenting on these pictures, which is that they are your fellow community members so BE NICE. This rule can be broken down into two categories: DON'T BE MEAN and DON'T BE CREEPY! Don't mess up my warm and fuzzy love for you all by breaking the rules, people!
UPDATE: It's been pointed out to me, quite rightly, that we ought to have the original for comparison. Here she is, in all her glory: