Post Content
OK, kids, I've strung you along for long enough. It's time to reveal to the world the first round of entries in the Self-Clubbing Tyler Lookalike Contest! Here's the glorious panel you're all trying to match, for reference: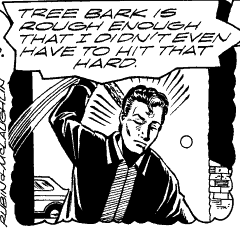 Let's start with an entry from a reader who likes to be known as Dr. Jeff Corey. He sent several variations on his picture; this is the one I liked best.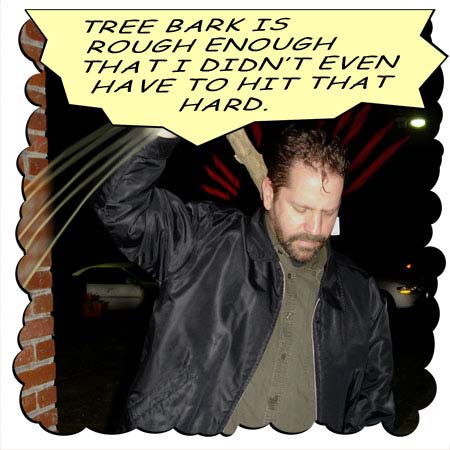 Dr. Jeff's lovely and talented wife, Lucy Van Pelt, added this Brynna Antenna cameo.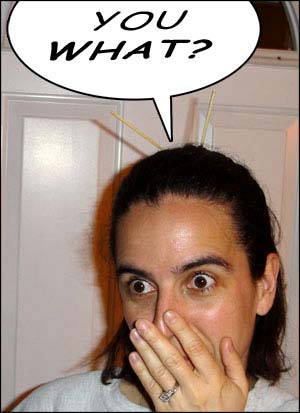 (You might remember Lucy as the winner of the Finger Quotin' Margo contest. This is one family that just can't get enough of the comics character imitatin'!)
But back to Tyler. Next up is faithful reader Harold. "I think a few neighbors are probably wondering why I had my 10-year-old nephew taking pictures of me whacking myself in the head with an oak tree branch," he says.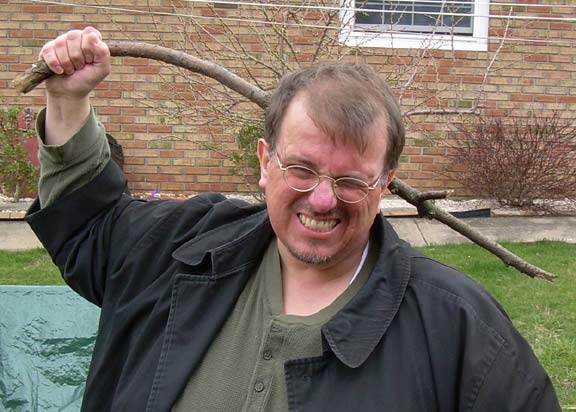 The inimitable Dean Booth was too shy to put his own face and bashed head on camera. But he did create a Self-Clubbing Tyler Action Figure, which you'd better believe is going to hit stores everywhere soon! Here he is in mint condition in his original packaging: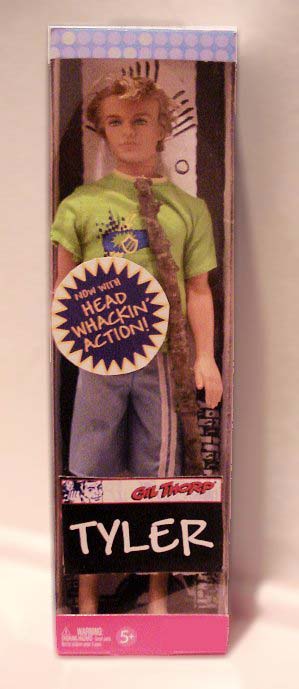 And this is what the playset looks like when you get it all put together: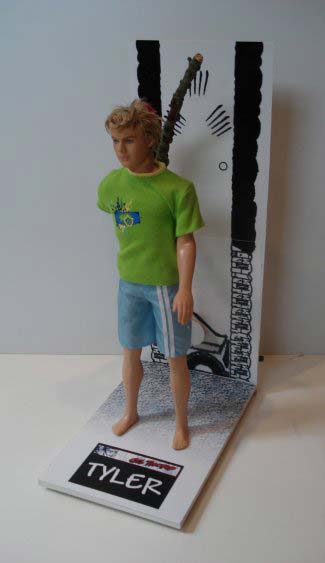 And, oh yeah, did we mention that it has mechanical parts that really work? You'd better believe it, buddy!
Still more pics are available on Dean's Web page, including a good one of the back of the action figure's bloody head.
Faithful reader Johnny Cat uses special effects to capture Tyler's dead, dead eyes: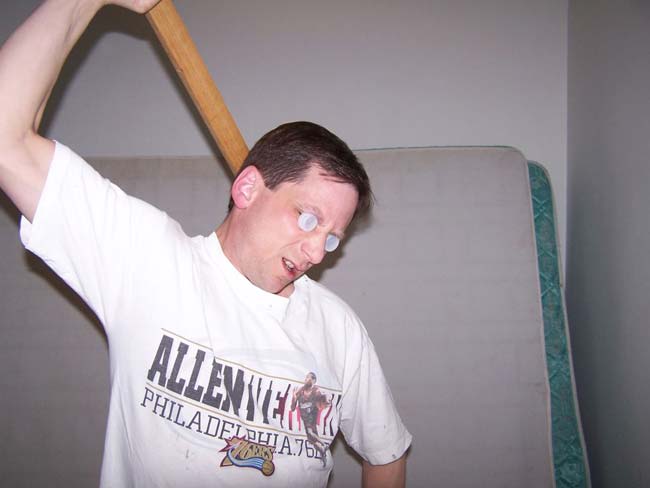 Faithful reader Kevin created a Tron-like virtual world wherein his self-clubbing took place: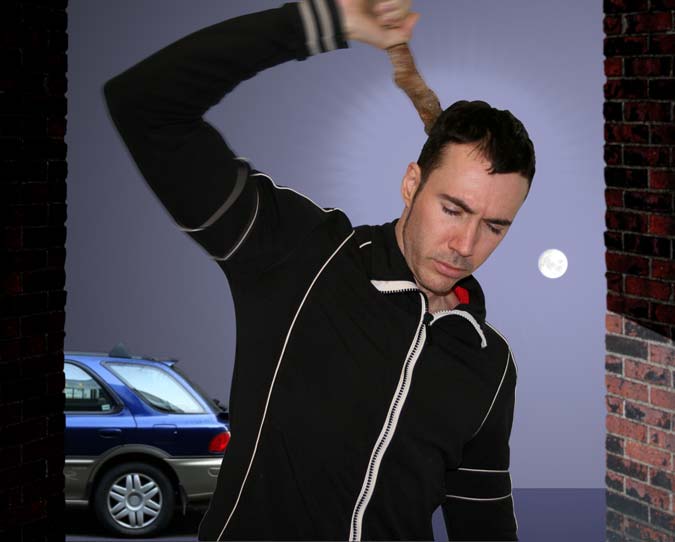 And finally, here's faithful reader Lee's entry. "That orb is actually a basketball, a really dirty basketball," he notes.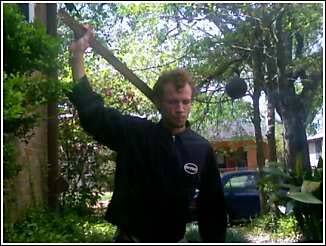 Now, unless you're one of these people, you're almost certainly sitting there thinking to yourself, "Aw, crap! This is awesome and fun! Why didn't I enter in time?" Well, it's not too late. You've got another week or so to get in on the action! So get crackin' and send those pics in soon!